1923 Rolls-Royce Silver Ghost
Lot sold
GBP 120 000 - 150 000
(listed)
Estimate
GBP 120 000 - 150 000
(listed)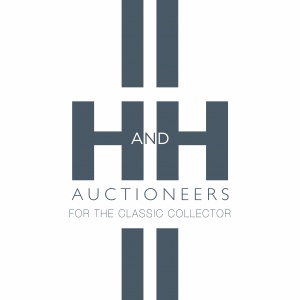 Location
Description
- Sold by the factory in late 1923 to Sir Henry Samman and despatched to Barker & Co for a Limousine body to be fitted
- Acquired by the vendor in October 1988 as rolling chassis with its original engine and rebodied shortly afterwards with the London-to-Edinburgh style open four-seater body currently fitted
- Reported to have been in regular use as part of the vendors collection since re-acquiring its original registration number and returning to the road in 1993
The fascinating Silver Ghost now offered was built to the order of the Hull-based shipping magnate Sir Henry Samman, who had it clothed from new in a Limousine body by Barkers, from whom it came off test on November 14, 1923. The accompanying chassis records suggest that, Samman retained the Ghost until his death in March 1928, six months after which title for the car passed to a Frank Finn of Bridlington, Yorkshire. Little is then known of its history until the Rolls-Royce appeared at auction in July 1988, where it was purchased from the deceased estate of Rolls-Royce and Sunbeam collector J Ball by specialist marque dealer Brian Ball. It was from Brian Ball that the vendor acquired the car in October the same year. By that stage, though complete, it had been reduced to the state of rolling chassis and scuttle, and bonnet, and a seized engine. However, the ensuing transformation was swift and effective, resulting in the splendid motorcar now offered.
The powerplant was stripped and re-assembled during 1988 and 1989 (no new parts were required and it was evident the block had never been repaired) and the vendor provides the following report: "when the engine was stripped and examined it was found to be locked on its seven main bearings from standing unused for many years, all that it needed was to scrape off the layer of carbon on the face of the bearings, the crankshaft itself was found to be perfect with zero wear, the rest of the engine was found to be in the same condition with minimal or no wear so after a careful clean all was reassembled and the engine ran perfectly". The gearbox and axle were treated to fresh oil. A coachbuilder of note, the vendor initially treated the Ghost to a four-seater open Tourer body, but shortly afterwards replaced that with the current London to Edinburgh-style coachwork. With the assistance of historian Michael Worthington-Williams the original registration 'BT 6611' was reclaimed in 1993, since when the venerable Ghost has enjoyed continual use, and starred in several weddings and a Welsh television drama. Prior to the sale it will be treated to a thorough clean, and the wheels repainted and shod with new tyres, while the non-original Spirit of Ecstasy mascot will be replaced by one of a slightly smaller size. Finished in Grey and trimmed in Navy Blue hide, this matching numbers Rolls-Royce is currently considered by the vendor to have 'very good' bodywork, interior trim, engine and transmission, and 'good' upholstery. A relatively rare opportunity to acquire one of only 7,874 Silver Ghosts made.
The 40/50hp was the model upon which Rolls-Royce's reputation as manufacturers of 'The Best Car in the World' was founded, and it made its debut at the November 1906 London Motor Show. A conventional but beautifully executed design, the newcomer was based around a massive ladder-frame chassis equipped with leaf-spring suspension all-round, powerful rear wheel brakes and spiral-bevel final drive. Displacing 7036cc (7428cc from 1910), its six-cylinder engine featured a seven-bearing crankshaft, full pressure lubrication and 12 spark plugs (fed via a dual magneto / coil ignition system). This wonderfully torquey yet eerily quiet side-valve unit initially drove through a three-speed gearbox, but a further forward ratio was added from 1913.
With a shrewd eye for publicity, Managing Director Claude Johnson had the company demonstrator 'AX 201' (the car that inspired the now legendary Silver Ghost moniker on account of its striking livery and silver-plated fittings) take part in both the 1907 Scottish Reliability Trial and an RAC scrutinised 15,000 mile endurance run immediately afterwards. Though made to journey between London and Glasgow no less than 27 times as part of the latter ordeal, a thorough post-event examination revealed the car had suffered no appreciable wear to its engine, gearbox, rear axle or brakes.
Possessing a legendary eye for detail, Henry Royce continued to develop the 40/50hp model throughout its 18-year production life. Thus, late Silver Ghosts boasted considerably more horsepower (up from 48bhp at 1,250rpm to 80bhp at 2,250rpm) and therefore higher top speeds (some lightweight-bodied cars were timed at over 80mph) than their earlier brethren.
PLEASE NOTE: All estimates are subject to a buyer's premium of 15% incl. VAT (@ 20%)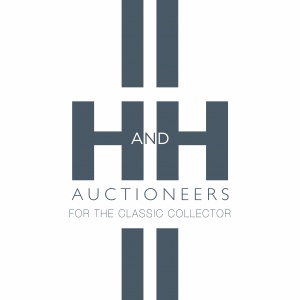 ---
The Motor House
Lyncastle Road
Warrington
Cheshire
WA4 4SN
United Kingdom
---