1936 Rolls-Royce Phantom III
Lot sold
GBP 130 000 - 170 000
(listed)
Estimate
GBP 130 000 - 170 000
(listed)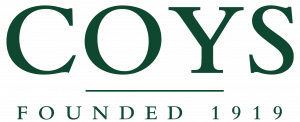 Location
Description
Built by Rob Burrell as the ultimate Bentley special with an 8 litre, V12 Rolls-Royce Phantom III supercharged engine at its heart. The chassis is from a 1936 Derby Bentley and with the engine hailing from 1936 making this car highly eligible for VSCC, BDC and many other historic events.
It is possibly one of the most exciting historic hill climb and sprint cars available and it has successfully been campaigned with wins at Prescott, Shelsley Walsh, Brighton Speed trials and Santa Pod, with a notable win on the Isle of Man in 1998 where it won all four events.
The car was prepared for Bonneville and a set of aerodynamic wings were made, however circumstances contrived to stop it heading out to the US. In recent years it has been prepared and raced by the present owner who has improved the aerodynamics and performance of the car and competed at Silverstone, Prescott and Bentley Drivers Club events. This stunning car gathers crowds wherever it appears and sounds superb as only an 8 litre supercharged V12 could!
The V12 engine is a 24 plug, dry sump unit with modern additions being, a  high power starter motor and electronic ignition.
The supercharger is a Roots type which is a triple lobe made for the famous 1949 Bristol Brabazon aircraft and is possibly the biggest eligible supercharger of this type available. The car boasts two 2 ½ inch SU's which are very rare and made to specific order by SU.
This is the last and most developed Bentley-Royce special built by Rob Burrell and this unique car can be seen on page 131 of the book 'Bentley Specials' by Ray Roberts in its early stages. 
Finished in the stunning RAF blue gray, this unique car is described as having the engine, body, chassis, transmission and paint to be in excellent condition and is supplied with a V5 document.
A covetable historic road rally car and also a highly competitive race winning car with unbelievable power and fantastic supercar acceleration, as one can imagine it's a great crowd pleaser at historic events and rivals the 'Napier Bentley' for shear excitement.
View 1936 Bentley-Royce 8 Litre V12 Supercharged Special on www.coys.co.uk for further details.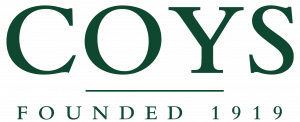 ---
Manor Court
Lower Mortlake Road
United Kingdom
Contact Person
Kontaktperson
---