1926 Rolls-Royce 20 H.P.
Lot sold
GBP 50 000 - 70 000
(listed)
Estimate
GBP 50 000 - 70 000
(listed)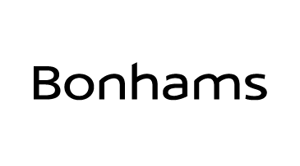 Location
Description
1926 Rolls-Royce 20hp Barrel-body Tourer
Coachwork by Barker & Co
Registration no. DS 8882
Chassis no. GOK2
Engine no. G1572
'This model was introduced to meet requests for a smaller, less expensive car in keeping with the trend after the First World War towards smaller cars for a wider market. Construction was simplified - but standards of workmanship were not compromised.' - Edward Eves, Rolls-Royce, 75 Years of Motoring Excellence.
Changing times after WWI eventually forced the abandonment of Rolls-Royce's 'one model' policy, an all-new 20hp car joining the existing 40/50hp Silver Ghost in 1922. The 'Twenty' reflected Henry Royce's interest in contemporary trends within the American automobile industry, incorporating unitary construction of engine and gearbox, the latter featuring the modern innovation of a central ball change and 'Hotchkiss drive' rear axle. The engine, Rolls-Royce's first with overhead valves, was a six-cylinder unit displacing 3,127cc. Favourably received as the Twenty was, its three-speed transmission's central gearchange was not well liked, and when four-wheel, servo-assisted brakes were introduced in 1925, a four-speed gearbox with right-hand, gated change replaced the original three-speeder.
The Twenty's introduction of enabled the company to cater for the increasingly important owner-driver market that appreciated the quality of Rolls-Royce engineering but did not need a car as large as a 40/50hp Ghost or Phantom. The car proved eminently suited to town use yet could cope admirably with Continental touring when called upon. Its successor, the 20/25hp, introduced in 1929, updated the concept with significant improvements, featuring an enlarged (from 3,127 to 3,669cc) and more-powerful cross-flow version of the Twenty's six-cylinder overhead-valve engine. This increased power allowed the bespoke coachbuilders greater freedom in their efforts to satisfy a discerning clientele that demanded ever larger and more opulent designs. Apart from the revised engine, early 20/25hp chassis were identical to those of the last 20s, both models being produced during 1929. In total, 2,490 20hp models were built between 1922 and 1929.
Accompanying copy build sheets and chassis cards show that chassis number 'GOK2' was completed with open tourer coachwork by Barker & Co of London, one of the finest of all British coachbuilders and a firm associated with Rolls-Royce from the latter's earliest days. On completion the Twenty was shipped to Singapore and sold via The Borneo Company Ltd to a Mr Low Puay Kim. The following year, 'GOK2' sold again via The Borneo Company, on this occasion to one Allan Loke of Kuala Lumpur, Straits Settlements, now the capital of Malaysia. The next, and last, owner listed is one H L Barnett, also of Kuala Lumpur, while the final entry, dated 29.10.45, states 'abandoned in a damaged condition in Singapore'. Given the circumstances of the Japanese occupation of Singapore and Malaya (as it then was) in WW2 it is a miracle that the car survived at all.
Restoration commenced during the 1980s and was completed in July 1990 by Hung Seng Motor Cars in Singapore. Works carried out included a complete repaint and an interior re-trim, the engine having been restored at some time previously. Modern Lucas headlights, an SU fuel pump, and gold leaf applied to the steering controls and instrument bezels are the only notified deviations from factory specification.
In 1999 the car was purchased for the Sondes Fields Collection and brought back to the UK, since when it has been serviced by the collection's in-house mechanic, whose hand-written notes are on file. Recent works of significance carried out include an engine top-end rebuild and replacement of the kingpins. The Rolls-Royce was last MoT'd in 2006 but has been started regularly and driven on private roads within the estate since then. Presented in generally very good condition and running very well, 'DS 8882' should require only minimal re-commissioning before returning to active road use. Sold strictly as viewed, the car is offered with (copy) handbook, expired MoT (2006) and V5 registration document.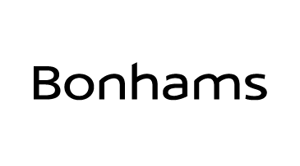 ---
Contact Person
Kontaktperson
First name
Bonhams Collectors' Car department
---