1935 Riley Imp
ex Willy Oosten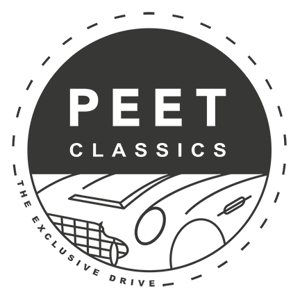 Location
Description
1935 Riley Imp, chassis #6027680
This original Riley Imp is very special because of its Dutch roots. Quite extraordinarily we have returned the car to Holland after 55 years in Denmark where a dedicated owner has fortunately preserved its originality and history.
Chassis # 6027680 was most likely delivered new to Holland before WWII with metric speedometer. Pre-war registration was G-13821 – since late 1956: VG-34-78
First known owner was the Dutch importer of Atlas Tires who also owned a vulcanising plant. In 1947/48 acquired by amateur race- and rally driver Willy Oosten from Amsterdam, who also acted racing mechanic for racing drivers, Eddy Herzberger and Hans Herkuleijns.
Race- and rally history
Willie Oosten kept the car for 20 years. From 1948 to the ´60´ies he was a well known competitor at Zandvoort and major Dutch events. The competition history includes 5 x Tulip rallies, 5 x Scheveningen Luxembourg Scheveningen Rally (SLS), 4 x Alpine Rallies (Coupes des Alpes), 3 x Rallye Evian Mont-Blanc, and more. Against stiff opposition Willie Oosten worked tirelessly to keep the car competitive. A 1.500 cc. Riley Sprite engine from his Kestrel saloon car substituted the original 1.100 cc. Riley engine. This meant more power – and more torque – thereby gaining him 2nd in class twice at the Alpine rallies!
Eventually Mr. Oosten sold the car in 1966 to celebrated Scandinavian furniture designer, Poul Kjaerholm from Denmark who kept the Imp for a further 20 years – before the current owner acquired it – 40 years ago! Only 4 owners appear to have owned the Imp.
During the restoration 20 years ago, particular attention was concentrated on preserving originality. The original bodywork/woodwork, windscreens and chrome fittings were in excellent order - so was the entire chassis, axles etc. It was chosen to retain the Sprite engine fitted by Mr. Oosten in 1952, as an important part of the car´s competition history. This engine fits straight in the car with no mods and of course ensures relaxed cruising.
The Imp model
The Riley Imp is one of the best looking British sportscars of the 30ies. It was available only in 1934 -´35 - approximately 100 were built. They could be ordered with either ENV75 preselector gearbox or manual silent 3rd a la Brooklands – which this has. It is the last but about 5 Imps built by the factory.
This Imp, chassis # 6027680, represents the ideal "package" for the enthusiast who values originality and history. Extensive documentation includes Willie Oostern´s original private photo album with press photos, as well as 80 photos, and 30 minutes of films showing Mr. Oosten´s hard driving style at Zandvoort, driving tests, and Alp rallies. All photos are reproduced in 2 booklets totaling over 85 pages.
Despite its older restoration the Imp is still immaculate and starts on the button. Driving it will put a smile on your face. With its beautifully proportioned body and quick reliable engine as well as exceptional history, this Imp needs an enthusiastic new owner who can appreciate its qualities and carry on the Imp´s active life with tours, rallies, and the occasional show.
The original Dutch registration documents since 1956 is available.
Further the car holds a current FIVA pass.
Duits
1935 Riley Imp, chassis #6027680
Einer originale Riley Imp ist schon etwas ganz Besonderes. Aber mit seiner seht gut dokumentierte niederländischen rally & race Historie ganz außergewöhnlich. Wir haben das Auto nach 55 Jahren in Dänemark nach Holland zurückgebracht, wo ein engagierter Besitzer glücklicherweise seine Originalität und Geschichte bewahrt hat.
Fahrgestellnummer #6027680 wurde höchstwahrscheinlich vor dem 2. Weltkrieg neu nach Holland geliefert, mit metrischem Tachometer. Vorkriegsregistrierung war G-13821 – seit Ende 1956: VG-34-78
Erster bekannter Besitzer war der niederländische Importeur von Atlas Tires, der auch eine Vulkanisieranlage besaß. 1947/48 erworben von Amateur-Renn- und Rallyefahrer Willy Oosten aus Amsterdam, der auch Rennmechaniker für Rennfahrer Eddy Herzberger und Hans Herkuleijns war.
Renn- und Rallyegeschichte
Willie Oosten behielt das Auto 20 Jahre lang. Von 1948 bis in die 60er Jahre war er ein bekannter Teilnehmer in Zandvoort und bei großen niederländischen Veranstaltungen. Die Wettbewerbsgeschichte umfasst 5 x Tulip Rallyes, 5 x Scheveningen Luxembourg Scheveningen Rally (SLS), 4 x Alpine Rallyes (Coupes des Alpes), 3 x Rallye Evian Mont-Blanc und mehr. Gegen starken Widerstand arbeitete Willie Oosten unermüdlich daran, das Auto konkurrenzfähig zu halten. Ein 1.500 ccm, der Riley Sprite-Motor aus seiner Riley Kestrel Saloon ersetzte den ursprünglichen 1.100-cm³ Riley-Motor. Das bedeutete mehr Leistung – und mehr Drehmoment – und brachte ihm bei den Alpenrallyes zweimal den 2e Klassepreis ein!
Schließlich verkaufte Herr Oosten das Auto 1966 an den berühmten skandinavischen Möbeldesigner Poul Kjaerholm aus Dänemark, der den Imp weitere 20 Jahre lang behielt – bevor der jetzige Besitzer ihn vor 40 Jahren erwarb! Nur 4 Besitzer scheinen den Imp besessen zu haben.
Bei der Restaurierung vor 20 Jahren wurde besonderes Augenmerk auf die Erhaltung der Originalität gelegt. Die originale Karosserie/Holzarbeiten, Windschutzscheiben und Chrombeschläge waren noch immer in ausgezeichnetem Zustand – ebenso wie das gesamte Fahrgestell, die Achsen usw. Es wurde ausgewählt, den Sprite-Motor, der 1952 von Herrn Oosten eingebaut wurde, als wichtigen Bestandteil des wettbewerbs Geschichte beizubehalten . Dieser Motor passt ohne Modifikationen direkt ins Auto und sorgt natürlich für entspanntes Cruisen.
Das Imp-Modell
Der Riley Imp ist einer der schönsten britischen Sportwagen der 30er Jahre. Es war nur 1934 -´35 erhältlich - ungefähr 100 wurden gebaut. Sie können entweder mit ENV75-Vorwahlgetriebe oder manuellem Silent 3rd bestellt werden. a la Brooklands – was das hat. Es ist der letzte vor etwa 5 Imps, der von der Fabrik gebaut wurde.
Dieser Imp, Fahrgestellnummer 6027680, stellt das ideale "Paket" für den Enthusiasten dar, der Wert auf Originalität und Geschichte legt. Die umfangreiche Dokumentation umfasst Willie Oostens originales privates Fotoalbum mit Pressefotos sowie 80 Fotos und 30 Minuten Filme, die Herrn Oostens harten Fahrstil in Zandvoort, Fahrprüfungen und Alpenrallyes zeigen. Alle Fotos sind in 2 Heften mit insgesamt über 85 Seiten wiedergegeben.
Trotz seiner älteren Restaurierung ist der Imp immer noch makellos und springt auf Anhieb an. Das Fahren wird ein Lächeln auf Ihr Gesicht zaubern. Mit seiner wunderschön proportionierten Karosserie und seinem schnellen, zuverlässigen Motor sowie seiner außergewöhnlichen Geschichte braucht dieser Imp einen begeisterten neuen Besitzer, der seine Qualitäten zu schätzen weiß und das aktive Leben des Imp mit Touren, Rallyes und gelegentlichen Shows fortsetzt.
Die originalen niederländischen Zulassungsdokumente seit 1956 sind verfügbar.
Außerdem besitzt das Auto einen aktuellen FIVA-Pass.
Nederlands
1935 Riley Imp, chassis #6027680
Een originele Riley Imp is op zich al een zeldzaameheid. Maar dan met een zeer goed gedocumenteerde nederlandse wedstrijd geschiedenis is exceptioneel. De auto ging in 1966 naar Denemarken en verbleef daar bijna 57 jaar, waar de toegewijde eigenaar met veel aandacht en passie de orginaliteit en historie heeft gekoesterd.
De Riley Imp met chassis nr. 6027680 werd hoogstwaarschijnlijk nieuw geleverd in Nederland met als stille getuige een kilometerteller i.p.v. de gebruikelijkje mijlenteller. Het vooroorlogse provinciale kenteken was G-13821. Bij de overstap naar de bekende naoorlogse kentekenbewijzen werd dat: VG-34-78 Het oorspronkelijke linnen kenteken is nog altijd bij de auto!
De eerst bekende eigenaar had een viulcanisatie fabriek en was mogelijk ook de importeur van Atlas banden. In 1947/48 werd de Imp aangekocht door rally coureur Willy Oosten uit Amsterdam. Hij was ook de monteur voor circuit coureurs zoals Eddy Herzberger en Hans Herkuleijns.
Race- en rallyhistorie
Willie Oosten bezat de auto bijna twintig jaar. Van 1948 tot in de zestiger jaren was hij een welbekende coureur op Circuit Zandvoort en veel andere evenementen in binnen- en buitenland. 5 x Tulpen Rally, 5 x Scheveningen-Luxembourg-Scheveningen (SLS), 4 x Alpine Rallies (Coupes des Alpes), 3 x Rallye Evian Mont-Blanc. Oosten werkte keihard aan zijn Imp om de concurrentie de baas te kunnen. Rond 1950 kreeg de auto een upgrade met de 1,5 liter motor uit Oosten's Kestrel. Dat betekende een stuk meer koppel en PK's wat tweemaal een tweede plaats in de Coupe des Alpes opleverde!
In 1966 liet Willy Oosten zich door de befaamde Deense meubelontwerper Poul Kjaerholm overhalen hem de auto te verkopen. Hij behield de Imp 20 jaar en tot de huidige eigenaar de Imp 40 jaar geleden(!) verwierf. Dit is de vierde eigenaar.
Gedurende een grondige restauratie 20 jaar geleden werd veel aandacht besteed aan het behoud van originaliteit. Chassis, de originele body, ashframe, ruiten en chroomwerk waren nog in uitstekende staat. Besloten werd om de 1,5 Sprite motor die Oosten in 1952 had ingebouwd te behouden. Dit met het oog op de competitie historie en de plezierige extra dosis koppel en pk's.
De Riley Imp is een van de mooiste Britse sportwagens uit de dertiger Jaren. Het wordt ook wel de Britse Zagato genoemd, verwijzend naar de Alfa Romeo 6C Zagato Spider. In de Jaren 1934 en '35 werd slechts een honderdtal gebouwd.Ze warden op v erzoke geleverd met ENV preselector bak of met de handmatige 'silent 3' Brooklands stijl versnellingsbak, die dit exemplaar heeft.
Deze Imp, #6027680 biedt een fabuleus pakket voor de liefhebber die van veel historie en originaliteit houdt. De zeer uitgebreide historie en documentatie omvat onder andere het prive fotoalbum van Willy Oosten met talloze originele (pers-)fotos en 30 minuten film van Zandvoort en de Coupe des Alpes.
De minutieuze restauratie verkeert zowel cosmetisch als technisch in topconditie. Een snelle rit brengt doet je glimlachen. Het prachtige lijnenspel van de carrosserie, de wedstrijd historie en de krachtige, betrouwbare motor vragen een nieuwe eigenaar die de ambitie heeft de Imp te gebruiken waar hij het beste in is. Rallies, competitie en een enkel serieus concours.
Het originele NL kentekenbewijs is slapend maar compleet aanwezig. Ook een geldig FIVA paspoort hoort bij de auto.
Frans:
1935 Riley Imp, châssis #6027680
Une Riley Imp originale est déjà très rare. Mais avec sa histoire de rally et course c'est exceptionnel. Assez extraordinairement, nous avons ramené la voiture en Hollande après 55 ans au Danemark où un propriétaire dévoué a heureusement préservé son originalité et son histoire.
Le châssis # 6027680 a probablement été livré neuf en Hollande avant 1940 avec un compteur de vitesse métrique. L'immatriculation d'avant-guerre était G-13821 - depuis fin 1956 : VG-34-78
Le premier propriétaire connu était l'importateur néerlandais d'Atlas Tyres qui possédait également une usine de vulcanisation. En 1947/48, acquis par le pilote amateur de course et de rallye Willy Oosten d'Amsterdam, qui a également agi comme mécanicien de course pour les pilotes de course, Eddy Herzberger et Hans Herkuleijns.
Courses et rallyes
Willie Oosten a gardé la voiture pendant 20 ans. De 1948 aux années 60, il était un concurrent bien connu à Zandvoort et lors de grands événements néerlandais. L'historique de la compétition comprend 5 x rallyes Tulip, 5 x Scheveningen Luxembourg Scheveningen Rally (SLS), 4 x Alpine Rallyes (Coupes des Alpes), 3 x Rallye Evian Mont-Blanc, et plus encore. Face à une forte opposition, Willie Oosten a travaillé sans relâche pour que la voiture reste compétitive. Un 1.500 cm3. Le moteur Riley Sprite de sa berline Kestrel a remplacé le 1.100 cc d'origine. Moteur Riley. Cela signifiait plus de puissance - et plus de couple - ce qui lui a valu deux fois la deuxième place de sa catégorie lors des rallyes alpines !
Finalement, M. Oosten a vendu la voiture en 1966 au célèbre designer de meubles scandinave, Poul Kjaerholm du Danemark, qui a gardé le lutin pendant encore 20 ans - avant que le propriétaire actuel ne l'acquière - il y a 40 ans ! Seuls 4 propriétaires semblent avoir possédé l'Imp.
Lors de la restauration il y a 20 ans, une attention particulière a été accordée à la préservation de l'originalité. La carrosserie/les boiseries d'origine, les pare-brise et les garnitures chromées étaient en excellent état, de même que l'ensemble du châssis, des essieux, etc. Il a été choisi de conserver le moteur Sprite monté par M. Oosten en 1952, comme élément important de la compétition de la voiture. l'histoire. Ce moteur s'intègre directement dans la voiture sans mods et assure bien sûr une croisière détendue.
Le modèle Imp
La Riley Imp est l'une des plus belles voitures de sport britanniques des années 30. Il n'était disponible qu'en 1934 -´35 - environ 100 ont été construits. Ils peuvent être commandés avec une boîte de vitesses à présélecteur ENV75 ou une troisième silencieuse manuelle comme Brooklands. C'est les derniers 5 Imps construits par l'usine.
Cette Imp, châssis # 6027680, représente le "package" idéal pour les passionnés qui apprécient l'originalité et l'histoire. Une documentation complète comprend l'album photo privé original de Willie Oosten avec des photos de presse, ainsi que 80 photos et 30 minutes de films montrant le style de conduite difficile de M. Oosten à Zandvoort, des tests de conduite et des rallyes alpines. Toutes les photos sont reproduites dans 2 livrets totalisant plus de 85 pages.
Malgré son ancienne restauration, le diablotin est toujours impeccable et démarre sur le bouton. La conduire vous fera sourire. Avec sa carrosserie magnifiquement proportionnée et son moteur rapide et fiable ainsi qu'une histoire exceptionnelle, ce lutin a besoin d'un nouveau propriétaire enthousiaste qui peut apprécier ses qualités et poursuivre la vie active du lutin avec des tournées, des rallyes et des spectacles occasionnels.
Les documents d'immatriculation néerlandais d'origine depuis 1956 sont disponibles.
De plus, la voiture détient un laissez-passer FIVA en cours.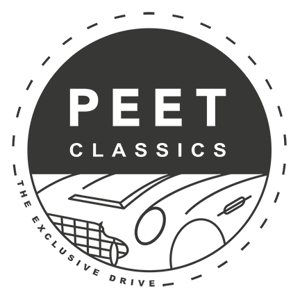 ---
Contact Person
Kontaktperson
---