Lot sold
EUR 7 000 - 9 000
(listed)
Estimate
EUR 7 000 - 9 000
(listed)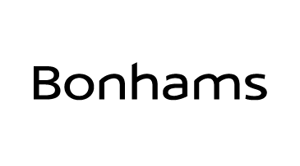 Location
Description
c.2004 Renault Formula 1 Child's Car
Chassis no. L5G4SCHFX60000342
This charming child's car was manufactured circa 2004/2005 as a replica of Fernando Alonso's Formula 1 Renault of those years. The first, and so far the only, Spanish driver to win the Formula 1 World Championship, Alonso was also the youngest one-time and two-time drivers' champion at the time of his successes in 2005 and 2006. The Spaniard had made his F1 debut in 2001 with Minardi before joining Renault as a test driver in 2002. Promoted to the French manufacturer's F1 team for 2003, he demonstrated his class by taking pole position at the season's second round in Malaysia and followed that with consecutive third-place finishes in Malaysia and Brazil. He finished second at the Spanish Grand Prix and then eclipsed Bruce McLaren's record as Formula 1's youngest winner when he won the Hungarian Grand Prix from pole position.
At the end of the season, Renault's R23 F1 car was replaced with the R24, which featured a more conventional 72-degree 3.0-litre V10 engine in place of its predecessor's heavy and unreliable 111-degree unit. In turn, the R24 was replaced with the R25, and it was this car that brought Alonso his first World Championship in 2005. He stayed with Renault for 2006, the first year of the 2.4-litre V8 engine regulations, securing his second World Championship at the wheel of the R26 and bringing Renault another Manufacturers' title. Alonso moved to McLaren for 2007 then back to Renault before joining Ferrari for 2010. He left the Italian team at the end of 2014, returning to a disappointingly under-performing McLaren for whom he drove for the next four years. Without an F1 drive for the last two seasons, Alonso has been signed by Renault for 2021 and his return is keenly awaited by the sport's millions of fans.
Offered here is a child-sized rendition of an Alonso-era Renault Formula 1 car, built circa 2004/2005. Capable of accommodating an adult, the car is powered by a 110cc four-stroke engine and has a three-speeds-and-reverse transmission. The entire body is removable and, just like in a real F1 car, the steering wheel can be detached to get in/out. Other notable features include electric start/stop and key ignition. Running very smoothly, this limited-edition example is offered with a handbook and videos of it in action.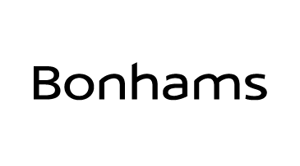 ---
Contact Person
Kontaktperson
First name
Bonhams Collectors' Car department
---