Lot sold
GBP 38 000 - 42 000
(listed)
Estimate
GBP 38 000 - 42 000
(listed)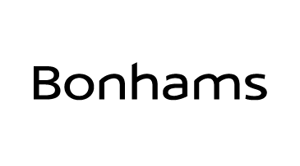 Location
Description
Property of Lorina McLaughlin, President of the British Women Racing Drivers Club 2001 Renault Clio
2001 Renault Clio Sport V6 Hatchback
Registration no. X929 OFC
Chassis no. VF1C61A0623966
A press launch car, this Renault Clio Sport V6 was first seen in 2001 when Jenson Button drove it up the hill at the Goodwood Festival of Speed. There is a video of Jenson online where he 'donuts' it at the top of the hill and gets told off by one of the marshals! Renault then loaned the Clio to Jenson, who took the car to Monaco where it featured in a photo-shoot for a Renault Magazine article (summer 2001 edition, copy available). Jenson is pictured driving the Clio through the famous Monaco tunnel and describes how he would lap the circuit in his Benetton-Renault Formula 1 car.
Present owner Lorina McLaughlin, President of the British Women Racing Drivers Club, fell in love with this car when she saw it at the first ever Chris Evans Car Fest South event in 2012, having been invited there to demonstrate her ex-Michael Schumacher Benetton F1 car. Known as 'Queen of the Hill' at Goodwood on account of her numerous wins there, Lorina was, coincidentally, at the Festival of Speed in 2001 in her ex-James Hunt McLaren M23 F1 car at the same time as Jenson Button was driving the Clio. She purchased the Clio on 26th August 2012, since when it has been SORN'd and kept in the family's collection.
This Clio is an early right-hand drive production model and, being a Renault UK press car, carries a special registration number. It also retains its original factory VIN plate, unlike later cars that have a UK-specific one. Over the past 12 months the Clio has had a serious amount of money spent on it to return to tip-top condition (details available). A considerable amount work has been carried out, some of it undertaken by the UK's leading V6 specialists SG Motorsport. This included replacing cam belts and ancillary belts; brake rebuild with new discs, pads and callipers; a full set of recommended Michelin tyres; and a new water pump, drive shaft, engine mount, spark plugs, and ignition coils, etc.
Finished in silver with blue interior, 'X929 OFC' has covered only some 58,000 miles from new and is described by the lady vendor as in good condition throughout. MoT'd until December 2020, it comes with sundry bills, a V5C document, and a copy of the aforementioned magazine article.
As their numbers have decreased over time this hottest of 'hot hatches' has become increasingly collectible, and none more so than this ex-Renault press car with its unique history.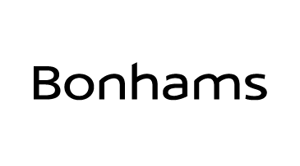 ---
Contact Person
Kontaktperson
First name
Bonhams Collectors' Car department
---