Lot sold
GBP 650 000 - 750 000
(listed)
Estimate
GBP 650 000 - 750 000
(listed)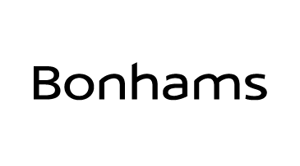 Location
Description
Offered from the collection of Jay Kay. 2,400 miles from new
2004 Porsche Carrera GT
Registration no. LE53 HHK
Chassis no. WP0ZZZ98Z4L000146
When Porsche decided to attach the 'GT' appellation to 'Carrera' in 2004, it marked an acknowledgement of its competition roots, the new flagship supercar's looks recalling those of the original Type 550 of 60-plus years ago. Known as 'Project Code 80', the programme to develop a front-ranking supercar had begun following Porsche's Le Mans win with the 911 GT1 in 1998. Although a couple of dozen GT1s were adapted for road use, something more practical would be required for volume production, though it was always intended that the GT1's advanced technology would be carried over to the new model.
The first hint that Porsche was planning something very special was dropped in 2000 when a concept car designed by American Grant Larson appeared on the Stuttgart manufacturer's stand at the Paris Motor Show, where its overwhelmingly favourable reception gave Porsche the green light to commence development of a version suitable for production.
It would have been all too easy to stick with the tried and tested flat-six engine design used in the 911 and Boxster, but the new model needed to be significantly different in order to achieve the desired impact. Fortunately there was a suitable power unit to hand: a 5.5-litre four-cam V10 developed a few years previously for a still-born Le Mans racer. The latter had incorporated a carbon-fibre monocoque, as had the GT1, and this state-of-the-art method of construction was carried over to the Carrera GT, albeit in a form that met the requirements of a road car. Porsche's engineers gave themselves an additional set of problems to solve by extending the use of this material to the engine support structure. The development of a small-diameter, multi-plate clutch incorporating ceramic composite materials enabled the V10 engine to be mounted low in the chassis, resulting in a lower centre of gravity than would have been possible with a flat six. Before production commenced, the V10 would be enlarged to 5.7 litres, producing its maximum of 612bhp at 8,000rpm. A six-speed manual transmission was the only one available.
Clearly, a car of such importance would have to possess perfect road manners before being released for sale, and to ensure this perfection Porsche employed racing driver Walter Röhrl to assist with development, which included countless laps of the demanding Nürburgring circuit. In the interests of high-speed stability, the rear body incorporates a wing that rises automatically at around 75mph, retracting when the speed drops back to 50mph. This was no mere gimmick but a vital necessity in a car capable of exceeding 200mph.
The Carrera GT's suspension is pure competition car, featuring unequal-length control arms all round with horizontally mounted gas shock absorbers operated via pushrods and rockers. Its brakes too are racetrack developed, consisting of six-piston aluminium callipers gripping 15" diameter ceramic composite discs that are more heat resistant and 50% lighter than cast-iron equivalents. More weight was saved from the wheels, which are made of forged magnesium (19" front, 20" rear) while ABS was standard equipment, as was power assistance for the steering.
When the production Carrera GT went on sale in 2004 it looked remarkably similar to the 2000 Paris Show car yet was subtly different in countless ways. One more obvious difference was the GT's roof, a feature lacking on the open prototype, which consisted of two parts that could be removed for stowage in the front luggage compartment. Inside, the seats were made of leather-trimmed carbon fibre while the gear lever knob was made of wood, recalling the unlikely use of this traditional material on the legendary Porsche 917 endurance racer.
Of course, it is no longer sufficient merely to deliver the ultimate in on-the-road performance: these days the discerning supercar buyer also demands the very latest in in-car mobile telecommunications technology. The Carrera GT project engineers did not skimp in this respect, equipping it with 'Porsche Online Pro' satellite navigation incorporating a Bose sound system, hands-free 'phone, and email and Internet connectivity. A five-piece luggage set was included in the specification at no extra cost though, perhaps surprisingly, air conditioning was optional.
Porsche stated that only 1,500 Carrera GTs would be made, thereby emphasising the car's exclusivity, and each example carries a numbered plaque on the centre console (the factory retained 'No.1' for its museum). In the event, the Carrera GT would turn out to be even more exclusive than its maker had originally intended, for when production ceased in 2007 only 1,270 had been built.
A 2004 model completed on 17th May of that year, Carrera GT number '146' is a rare European specification car, delivered new to Porsche Zentrum Olympiapark Sportwagen in Germany. The car was finished in GT Silver Metallic with Ascot Brown leather interior, and left the factory equipped with following options:
Bucket seats
Manual air conditioning
Porsche Online Pro CD/radio
More powerful battery
Headlight cleaning system
Tyre pressure monitoring
Xenon lights
Luggage set
An Agreement of Sale document on file shows that on 2nd October 2006 the Porsche was sold by Al-Ain Class Motors of Kuwait to a new owner in Dubai, UAE. First registered in the UK on 1st July 2014, the car has been fitted with an 'mph' speedometer, replacing the original 'km/h' unit, though it is not known how many kilometres it had covered when this was done. The current odometer reading is 2,447 miles. Since its arrival in the UK, the Carrera has benefited from extensive servicing and maintenance works carried out by Porsche Central Operations of Calcot, Berkshire, as evidenced by two bills on file dating from 2015 and 2017 respectively totalling almost £50,000.
With so few produced and all in the hands of private collectors, the Carrera GT is only rarely seen on the open market. Presented in excellent condition and offered with all its original books, tools, and luggage, this eminently collectible Porsche Carrera GT represents a wonderful opportunity to acquire what Car & Driver rated as "arguably the finest sports car the company has ever produced".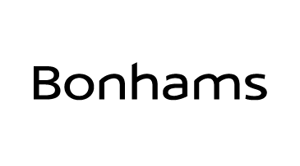 ---
Contact Person
Kontaktperson
First name
Bonhams Collectors' Car department
---