1988 Porsche 944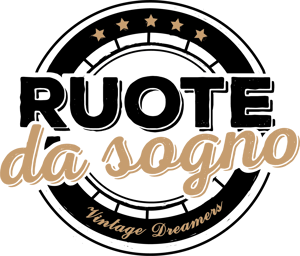 Location
Description
Chassis No. WP0777957KN100127
Engine: In-line 4 cylinder Turbo
Displacement: 2479-cc
MAX Power: 250 HP @ 5.800 rev/min
-
ASI Register No. 235990
Perfect condition
Azev Cup Rims
The History
In 1982, on the momentum of the consensus obtained by 924 and the push towards better performing engines, Porsche launches bigger sister with more sporty bodywork thanks to wider fenders and spoilers, while the new 2749-cc injection engine was capable of 163 HP and 220 kph top speed.
Together with a interior restyling (new dashboard, door panels and seats), the 944 Turbo was presented during the 1985, with a new turbo-powered version of the 2.5L 4-cylinder, capable of a stunning 220 HP and 245 kph.
In 1987 Porsche uneaded the 944S, with a 4-valve head per cylinder and 190 hp of power, while at the same time all 944 undergo further restyling.
The following year it was the turn of the Turbo S with an upgraded engine of 250 hp and a maximum speed of 260 km/h.
In 1989 all 944 aspirated were unified into a single model, the 944 S2 with a 2990-cc engine with 211 HP, while the 944 S2 Cabriolet version is presented to the market.
The epic 944 ended in 1991 with the launch of the 944 Turbo Cabriolet, a rarity produced in only 652 units.
Our Porsche 944 Turbo S Spec
Italian car with original license plate and regular documents, delivered new to Lucca in 1988.
Rare and more powerful version of the 944, produced only in 1988.
Car with corresponding chassis and engine number.
Porsche Service Book complete with all coupons.
Beautiful Guards Rot color bodywork with preserved black interior.
In recent times a total conservative restoration of the bodywork has been completed.
The engine has also been completely overhauled with the replacement of some parts.
Gearbox with fluid and precise gears. The dashboard is original and fully working.
Retractable headlights work perfectly.
Azev Cup rims, with new tires.
Thanks to the excellent level of restoration, this beautiful 944 can still have all its original horses and is able to satisfy even the most meticulous of Porsche collectors.
It is possible to view the car online, booking a call with one of our commercial operators, via Skype, Zoom, Whatsapp and Google Meet platforms.
!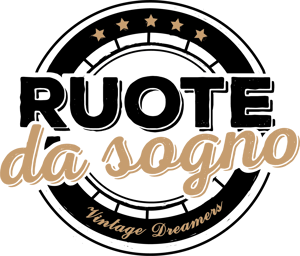 ---
Via Daniele Da Torricella 29
42122
Reggio Emilia
Reggio nell'Emilia
Italy
Contact Person
Kontaktperson
---