Lot sold
GBP 220 000 - 250 000
(listed)
Estimate
GBP 220 000 - 250 000
(listed)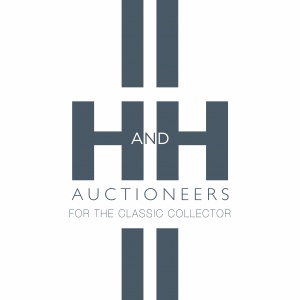 Location
Description
After a lengthy gestation period, the now ubiquitous Porsche 911 entered production in 1964 and, despite Porsche's own attempts to replace the model with the 928 in the 1970s, much evolved versions of it remain in production to this day. The design was the work of Dr Ferry Porsche's eldest son, Ferdinand Alexander 'Butzi' Porsche and the company's joint founder and chief body engineer Erwin Komenda
Introduced in late 1966, the 911S featured a more powerful version of its standard sibling's air-cooled 1991cc flat-six engine. Credited with developing 160bhp and 132lbft of torque thanks to a reprofiled camshaft, higher compression ratio, larger valves, better porting, and bigger carburettor jets etc, the newcomer also benefited from a rear anti-roll bar, Koni shock absorbers, vented disc brakes and unsprung weight saving Fuchs five-spoke alloy wheels. With a 7,300rpm redline and evenly spaced gears (the exception being a notably tall fifth which permitted 100mph @ 4,200rpm), it was reputedly capable of 0-60mph in 8 seconds and 137mph. Able to humble more exotic machinery on road or track, the 2+2-seater could also catch out the unwary. Though, Car and Driver magazine commented: 'All told, Porsche's admonition, "not for the novice" is a bit gratuitous. Within normal driving limits and with reasonable caution, the 911S handles predictably, controllably, and head and shoulders above practically anything else on the road'. Autocar magazine were similarly impressed remarking that: 'The Porsche 911S is a car one never likes to leave parked when one could be driving it'.
We cannot recall ever having been offered a stunning, Sand Beige short wheelbase Porsche 911 S before, and having a matching pair in the same sale is probably an unprecedented occurrence for any auction house. This one is the most remarkable of the two cars, however, in that it is completely original and has never been restored. A left-hand drive example, it was sold new to the USA where it was delivered to a William G Cooper of Dallas Texas in the Autumn of 1967. Mr Cooper evidently campaigned it regularly in motor club events such as the Porsche Parade of 1969 in California. It was in 1979 that he passed it on to a friend from Florida, Calvin Anstey, who retained the Porsche until 2014, at which point it was acquired by its current keeper. The car still wears its factory applied paint which is in 'very good' condition, if arguably slightly reduced in thickness after years of being polished. A few touched in stone chips add to the endearing patina. The Black leatherette interior is equally original and the panel gaps as per factory specification. The indicated mileage is an unwarranted but highly credible (1)12,000 miles.
This 'matching numbers' 911 comes complete with good documentation including Porsche Classic certificate and original service book. Its previous owner treated the car to regular use and serviced it as required, thus keeping it mechanically sound. The most recent keeper had the carburettors cleaned and adjusted together with the ignition, changed some of the rubber fuel lines, overhauled the brakes and part of the suspension and undertook a comprehensive service. Amazingly, no further attention was required and the Porsche recently completed a 1000mls Alpine tour free of any issues.
Early 911s have been strong currency for some time now. Many solid short wheelbase chassis have been snapped up by the classic rally fraternity, further diminishing the already small pool of original road cars. The opportunity to purchase an example of the much sought after 911 S version in as original condition as this one is therefore a potentially very exciting one for Porsche enthusiasts everywhere, and we imagine the bidding will be hard fought.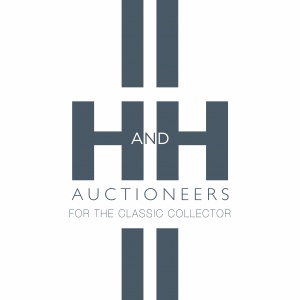 ---
The Motor House
Lyncastle Road
Warrington
Cheshire
WA4 4SN
United Kingdom
---