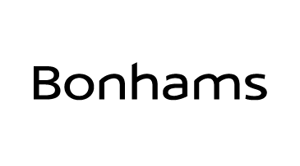 Location
Description
PRIVATE TREATY SALE - Concours restoration by Porsche guru Manfred Hering of 'Early 911s'
1965 Porsche 911 2.0-Litre Short-wheelbase Coupé
Chassis no. 302077
Engine no. 902227
"Our mission is to maintain historic, air-cooled Porsches up to the construction year 1998 in a good mechanical condition for today's owners and future generations. We restore cars that have been used for decades to their original condition. Here at Early 911S, we keep the know-how of that time alive and apply it with the same passion in order to preserve the era of the air-cooled Porsche 911s and maintain the beauty of these cars – with perfection right down to the smallest detail." – Early 911s.
Few sports cars have proved as versatile as Porsche's perennial 911, a model that, for the last 50-plus years, has proved equally capable as a Grand Tourer, circuit racer, and rally car. A 'modern classic' if ever there was one, the 911 first appeared at the 1963 Frankfurt Show as the '901', but shortly after production proper commenced in 1964 had become the '911' following Peugeot's complaints about the use of '0' model numbers. The preceding Type 356's rear-engined layout was retained but the 911 switched to unitary construction for the chassis/body and dropped the 356's VW-based suspension in favour of a more modern McPherson strut and trailing arm arrangement. In its first incarnation, Porsche's single-overhead-camshaft, air-cooled flat six engine displaced 1,991cc and produced 130bhp; progressively enlarged and developed, it would eventually grow to more than 3.0 litres and, in turbo-charged form, put out well over 300 horsepower.
This particular 911 is one of the early, short-wheelbase cars of the type much favoured by the historic rallying fraternity, a situation that has led to original examples such as this one becoming a great rarity. It belongs to the '0-Programme' series built from the start of production in August 1964 up to the introduction of the 'A-Programme' model in August 1967, and thus represents the Porsche 911 in its earliest and purest form.
Manufactured on 23rd August 1965, chassis number '302077' was delivered on 30th September of that year (1966 model-year cars commenced production at chassis number '303391').
Originally ordered in Slate Grey, the 911 was delivered to a Porsche specialist in Waltham, Massachusetts named Mac-Han, who had ordered the car for Dr John Bird Lloyd of Brookline, Massachusetts. In 1981, the 911 was sold to James F Basso of New Jersey and was still titled to him when it was purchased by Porsche 'guru' Manfred Hering, proprietor of the renowned marque specialists, 'Early 911s'. Restored entirely in-house, the car comes with a complete and detailed photographic record of the restoration together with a list of the replaced and restored parts. This 'last nut and bolt', no expense spared restoration was finished in 2019, since when the 911 has only been driven a handful of shakedown kilometres to ensure there were no issues.
'302077' is fully matching: the engine, gearbox, exterior colour, and interior colour being original; likewise the very hard to find Solex carburettors as can be seen from the restoration files. It is worthwhile noting that this concours-condition car, in the most desirable and rare Slate Grey colour, is identical to the one in the Porsche museum. A wonderful opportunity to acquire an 'as new' example of the iconic Porsche 911 in its earliest and purest form, fresh from a concours-standard restoration to the exact Factory specifications by one of the best specialists in the business.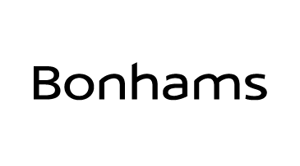 ---
Contact Person
Kontaktperson
First name
Bonhams Collectors' Car department
---