1965 Porsche 911
05/65 Production, Concourse Restored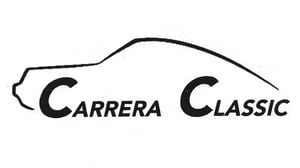 Location
Description
Porsche 911 05/1965 – Rubin Red
Rare, fully restored 1965 model year 911. This Ruby Red car is May 1965 production with chassi number 3012xx and it retains its matching numbers engine confirmed by the original Kardex. This engine is the first generation 2,0 liter 901/1 engine with its original Solex 40 PI carburators. The gearbox is correct type 901/0 5-speed gearbox with original Nadella drive shafts. The car is complete and a very original example. It has all the typical features of a O-Program 1965 911. Wooden dashboard, wooden steering wheel with aluminium poles, 5 green numbered instruments, 911 label on the dashboard and the engine lid, all 5 original 04/65 stamped 4,5 *15 steel wheels, 4 screw horn grills, small Durant mirror, original type Blaupunkt radio, Hella 128 fog lamps and original Webasto heater in functioning order. In these early cars the manufacturer plate was next to the stamped chassi number in the front boot and the front plate was of different design than in the later cars.
The car has been living all its life in US until 2014 when it was recovered as a fully complete "barn find" after standing on its place for decades. The car was originally delivered by P.C Nortwest in Beaverton, USA in September 1965 to a customer living in Klamath Falls, Oregon. The car went trough a complete two thousand hour bare metal restoration at Turmgarage Gmbh in Kleve in Germany in close co-operation with Carrera Classic. The engine and gearbox were completely rebuild as well as all the mechanical and electrical parts. The interior was also redone and e.g. the drivers seats got the perforated back side in the same way as the original 1965 seats had.
After restoration the car got first German TUV and road registration before coming to Finland. The car is in concours condition and a Classic Data report gives it overall top evaluation of 1 (scale 1-5) . The car has been used mainly in some special events like the Finnish launch of the new 992 generation. It is now road registered in Finland and it is in the Finnish Veteran Vehicle Register.
The 911 traces its roots already to sketches drawn by Ferdinand "Butzi" Porsche in 1959. The Porsche 911 was developed as a more powerful, larger and a more comfortable replacement for the 356. The new 911 made its first public debut at the 1963 Frankfurt motor show but it took to fall 1964 before the real production started with the 1965 model year cars. The first models of the 911 had the rear-mounted 130 hp (97 kW), 1991 cc, boxer 6 engine and typically a five speed gearbox. There were about 2000 model year 1965 cars build and about 3100 model year 1966 cars built from fall 1964 to summer 1966.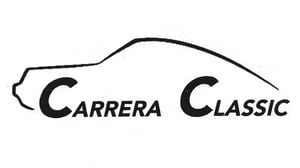 ---

Contact Person
Kontaktperson
---