1978 Porsche 911 "Turbo"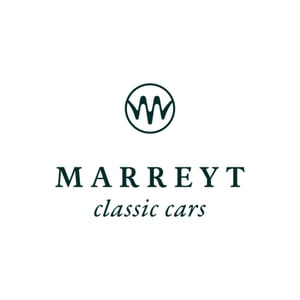 Location

Performance

300 PS / 221 kW / 296 BHP
Description
1978 Porsche 911 Turbo
In the late 1960s, Porsche began experimenting with turbochargers during the development of their race cars. Soon after, Porsche transferred this technology to their street cars. Initially, Porsche worked from an obligation by having to comply with homologation laws for certain racing projects. Consequently, the first Porsche 911 Turbos were intended as street-legal race cars.
Dr Ernst Fuhrmann, chairman of the executive board for Porsche AG between 1972 and 1980, took on the project. He had the turbo technology from the 917/30 Can-Am racing cars applied to the 3.0-litre 'flat-six' engines of the Carrera RS 3.0. The Porsche 930 was born...
In October 1974, there was a healthy buzz on Porsche AG's stand at the Salon de l'Automobile in Paris. In the midst of the bustle, their showpiece stands on a low podium.
A pair of wide rear flanks, a colossal rear wing on a set of bulky wheels with a large sign in the foreground: "Porsche Turbo, Une luxueuse grand tourisme utilisable tous les jours." The time had come, the Porsche 930 had made its entrance to the general public.
Throughout the years of production, several updates were released to the model. Initially, the 930 came with a 3.0L turbo engine without intercooler with 260 HP. This was replaced after a few years by a bored-out 3.3L version with intercooler that delivered a very smooth 300 HP. In 1983, European customers were given the chance to order a performance upgrade from the factory. The so-called Werksleistungssteigerung Or WLS option jacked up the HP to 330HP.
In 1989, Porsche 930 production came to an end. After nice 15 years of consistent improvement, it was time for the primal Turbo to pass the baton to its successor.
This 930 Turbo was originally delivered in Germany in May 1978 as one of the very first 3.3-litre versions. After some time, the car was exported to the United States where it remained until 2006. In 2012, the car got a registration in the UK where it did not drive around for long.
Around 2013 - 2014, the car left for its next adventure in France. A full restoration was carried out by Porsche Centre Bordeaux. With this, their team won prizes at the Concours de Restauration Porsche Classic. As a result, the Porsche was on display at Porsche Classic's stand at Rétromobile in early 2015.
The current Belgian owner enjoyed his car and drove just under 10,000km with it after the restoration. Needless to say, this car was always neatly and punctually maintained.
In short, this car lived through many impressive stories and is in top condition. Thanks to its matching numbers and matching colours, in our eyes this is 'The Turbo to have'.
More information and +50 pictures: www.marreyt.com
Would you like to sell your high quality collection car?
Marreyt Classic Cars would be happy to help you!
We are able to buy your classic car or to sell it on a consignment basis.
Contact us today and discover the possibilities.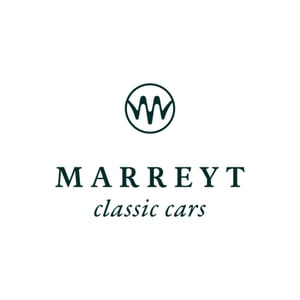 ---
Contact Person
Kontaktperson
---