1976 Porsche 911 "Turbo"
Turbo 3,0 Coupé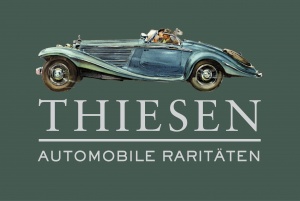 Location
Description
- Begehrte frühe Ausführung
- Umfangreich dokumentiert
- Porsche Zertifikat
Beschreibung:
Bei seiner Einführung war das Fahrzeug der schnellste in Serie hergestellte Sportwagen in Deutschland. Der 930 war der erste Seriensportwagen, bei dem Porsche einen Turbolader verwendete. Er war das Spitzenmodell von Porsche, das zunächst nur als Coupé angeboten wurde.
1976 wurden 520 Stück 911 Turbo für den US-Markt produziert.
Dieser Porsche 911 Turbo wurde im Juni 1976 an seinen ersten Besitzer in San Francisco ausgeliefert. Mitte der 90er Jahre gelangte der Wagen nach Deutschland zurück. Hier erfolgte unter anderem ein kompletter Lack Neuaufbau in Originalfarbe, sowie eine Motorrevision mit Leistungssteigerung. Ein Porsche Zertifikat mit dem Nachweis der "Matching-Numbers" liegt dem Fahrzeug bei. Eine Porsche Ikone zu einem attraktiven Angebotspreis.
Ausstattung:
Schiebedach, Sperrdifferential, Radio Blaupunkt
Motor:
6-Zylinder Boxer mit Turbolader, 3,0 l Hubraum, 280 PS (gemäß Leitungsmessung)
;
---
- Sought-after early Series
- Extensively documented
- Porsche Certificate
Description:
When it was launched, the vehicle was the fastest mass-produced sports car in Germany. The 930 was the first production sports car in which Porsche used a turbocharger. It was the top model from Porsche, which was initially only offered as a Coupé.
In 1976 520x 911 Turbo units were produced for the US market.
This Porsche 911 Turbo was delivered to its first owner in San Francisco in June 1976. The car returned to Germany in the mid-1990s. Here, among other things, a complete paint job was carried out in the original color, as well as an engine revision with an increase in performance. A Porsche certificate with proof of the "matching numbers" is enclosed with the vehicle. A Porsche icon at an attractive offer price.
Equipment:
Sunroof, limited-slip differential , Radio Blaupunkt
Engine:
Boxer six-cylinder mit Turbocharger, 3000 cm, 280 HP (according to line measurement)
;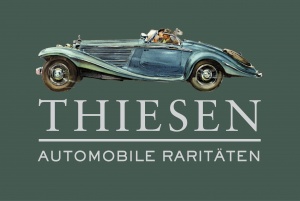 ---
---