1989 Porsche 911 Speedster
Lot sold
EUR 170 000 - 200 000
(listed)
Estimate
EUR 170 000 - 200 000
(listed)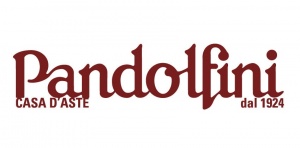 Pandolfini Casa D'Aste Srl
Location
Description
PORSCHE 911 SPEEDSTER (1989)
CHASSIS N. WPOZZZ91ZKS 152114
ENGINE: REAR MOUNTED 6 CYLINDER BOXER
DISPLACEMENT: 3200 CM3
POWER: 231 CV
BODY STYLE: OPEN TURBO LOOK
This version of the timeless Porsche 911 was presented at the Frankfurt Motor Show in 1987 but marketed in 1989.
The Speedster imitated other versions produced over the years in limited series with which Porsche sought the maximum simplicity and lightness, offering more sporty vehicles without a series of luxury accessories.
With simplified interiors and no servomechanisms, air conditioning or radio, windows with reduced thickness, even a reduction of the heat and sound absorbing materials, anything was allowed in order to obtain a Porsche that was even more direct to drive. In particular, the Speedster returned to the direction started with the homonymous version of the 356 dedicated to Californian enthusiasts.
This differed substantially from the Cabriolet due to the considerable lowering of the roof, the replacement of the top with a much simplified smaller top and the reduction of the weight of the bodywork and the fittings by foregoing the electrical system for opening the top and the windows, the absence of side quarter lights and other details that made it very lightweight (1.160 Kg. when empty) and considerably improved the performance compared to the traditional version.
In fact the Speedster recorded acceleration times of 6.1 sec. from 0 to 100 Km/h and 27.1 from 0 to 200 Km/h, times worthy of vehicles with engines with a much greater displacement and higher power. 2,065 examples were produced, plus 63 right-hand drive models.
As usual at Porsche, even the lowest level fittings resulted in a heavy overcharge and today – given the limited production - this equation remains valid.
Our vehicle is the property of an enthusiastic Porsche owner who has carried out the periodic maintenance of the car, driving it with the unmistakable style of those who love this type of motor. It has electrically adjustable seats which are rare and also contrast with the search for simplicity and lightness.
The vehicle is in excellent mechanical condition but, for safety reasons, we advise the purchaser to have it checked over and to replace the fluids, filters and perishable elements.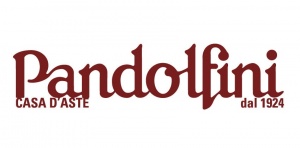 ---
Pandolfini Casa D'Aste Srl
Ramirez-Montalvo Palace
Borgo degli Albizi, 26
Italy

Contact Person
Kontaktperson
---