1974 Porsche 911 RSR
1974 PORSCHE 911 CARRERA RSR 3.0L
Lot sold
USD
1 971 180 - 2 628 240
EUR 1 800 000 - 2 400 000
(listed)
Estimate
USD
1 971 180 - 2 628 240
EUR 1 800 000 - 2 400 000
(listed)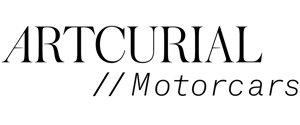 Location
Description
1974 PORSCHE 911 CARRERA RSR 3.0L
Competition vehicle
Unregistered
Chassis n° 911 460 9077
Production n° 104 4163
Engine n° 684 0095
- Prestigious racing history with Gelo Racing (Le Mans 24 Hours, Nürburgring 1000 Km ...)
- Clear, well-documented history
- Driven in period by Neuhaus, Stommelen, Barth, Fitzpatrick and Hezemans
- High-quality restoration
Any Porsche Carrera RSR 3.0 is an exceptional machine. But the car we are presenting is even more remarkable, thanks to its prestigious racing history and superbly restored condition. For Porsche, competition was second nature and the company produced some of the best racing machines of their time. The Carrera RSR was one of the stars, and during the 1974 and 1975 seasons, it flew around the circuits, dominating its category with its outstanding performance and strong construction, which ensured it finished. Derived from the famous Carrera RS 2.7, the 2.8-litre RSR in turn evolved into the 3.0-litre RSR, the ultimate version of the model before the era of the 934 and 935 Turbos. It scooped a succession of titles in FIA Group 4, as well as in the IMSA and Trans-Am championships in the USA.
The 3.0 RSR was equipped with the Type 911/75 engine with special camshafts, dual ignition, Bosch fuel injection, dry-sump lubrication and a dual exhaust system whose sound would stir the most blasé onlookers ... With a capacity of 2992cc and a high compression ratio, it exceeded 300bhp at 8000rpm, with the power sent to the wheels through a 5-speed gearbox and Sachs clutch. The suspension springs were made from steel or titanium.
The Carrera RSR sat on five- spoke centre-lock wheels (identical to those of the 917), with ultra- wide (14in) tyres at the back. As always with Porsche, great attention was paid to the car's weight, and thanks to lighter body panels and a stripped-out interior, this was kept under 900kg. This enabled the car to reach a top speed of over 270kph and to accelerate from 0 to 100kph in under 5 seconds.
A true thoroughbred, the 911 Carrera RSR proved to be one of the best competition models for private customers Porsche had ever made. Less than 60 cars were built, making it one of the rarest too.
The car we are presenting, no. 9077, was sold new to Georg Loos for his Gelo Racing team.
A German racing driver, who won at Zolder in 1968 driving a Porsche 910, Loos set up Gelo Racing (from the first two letters of his first and last names) in 1970 and continued to race with the team himself, while signing up several other drivers. His team was known for the excellent preparation of its cars and its fierce rivalry with another Porsche specialist, Kremer Racing. One of Gelo Racing's best results was its title in the 1977 DRM championship, with a Porsche 935 driven by Rolf Stommelen.
As soon as the 911 RSR 3.0 joined the team, Gelo Racing entered it in the 1974 season, when it achieved two class wins – at the Nürburgring 1000 Km (John Fitzpatrick/Jürgen Barth) and at the 1000 Km at Le Castellet (Tim Schenken/ Rolf Stommelen) – as well as numerous podiums. It had to retire, however, at the 24 Hours of Le Mans due to alternator failure, when it was in 25th place (Georg Loos/Jürgen Barth/Clemens Schickentanz).
In 1975, the car continued to race with Gelo Racing and won the GT-EM1 race at Imola, driven by Fitzpatrick, as well as claiming two second places at Hockenheim (EC-GT with Hezemans and DRM8 with Fitzpatrick).
The RSR 3.0 was then sold to Mario Balestra in Italy. Under the banner of 'Renato Balestra', it took part in several national events in 1976, achieving some very respectable results given its age: first in Group 5 at Monza, victory in a race at Pergusa, second in the Giro d'Italia and tenth in the 6 Hours of Vallelunga. It competed in a further two races in 1977, finishing sixth at the 6 Hours of Vallelunga.
In 1979, it was bought by B. Rebai in Italy, who installed a 934 Turbo engine before it was involved in an accident and sold with its original parts (engine, gearbox, wheels etc.) to the Swedish driver L. Nilsson.
He restored it to its original specification. In 1982, it was bought by Gabriele Gottifredi from Crado, in Italy, and it may have taken part in the 1000 Kilometres of Monza with G. Gottifredi/G. Galimberti/G. Rebai, but without finishing. On 24 September 1985, it was sold to Ernst Schuster who remains the owner today. It was equipped at the time with engine no. 684 0095 and was handed over to Sigi Brunn for a restoration which lasted from June 1987 until June 1991.
It has not taken part in any races since then but has been regularly maintained. It is in remarkable condition, with a perfectly tuned engine. Looking magnificent in its red paintwork matching its Gelo Racing set- up, it is fitted with the Type 911/75 engine no. 684 0095. This historic car represents a rare opportunity to acquire a Carrera RSR with excellent provenance and some of the most outstanding results for the model in competition, which has been in the same ownership for nearly 40 years. Naturally, it is eligible for the top historic motorsport events including Le Mans Classic, where it is sure to perform as brilliantly as it did at the height of its career.
Photo © Peter Singhof
The auction of this lot will take place on Friday 18 March 2022.
https://www.artcurial.com/fr/lot-1974-porsche-911-carrera-rsr-30-l-4134-202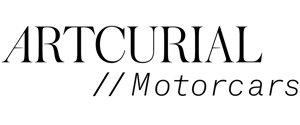 ---
7 rond-point des Champs-Élysées
France
Contact Person
Kontaktperson
---