1987 Porsche 911 "G"
Carrera Commemorative Edition (Jubilaum 250 000)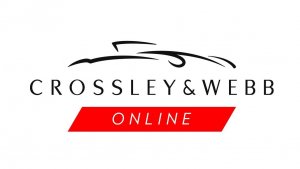 Location

Performance

234 BHP / 238 PS / 175 kW
Description
Introduced in 1984 as a replacement to the 911 SC, the Porsche 911 Carrera was the final version of the of the original 911 series and the definitive sports car of the 1980's. Engine size was enlarged to 3.2l with the power increasing to 234 BHP
In 1987 updates to the Carrera range included a new five speed Getrag G50 gearbox and hydraulic clutch vs the previous cable operated clutch. Three models were available: Coupe, Targa and Convertible
For the 1988 model year, Porsche produced 875 "Commemorative Edition" or "Jubilee" cars to mark the production of 250 000 911's in 25 years
Unique features of these cars are:
Diamond Blue Metallic paint
Silver blue leather interior
Colour matched Fuchs wheels
Dr Ferdinand Porsche's signature embroidered on headrests
Superior equipment level:
Painted wheel centres
Electric seats
Short shift gear lever
Sports suspension
Luxury carpet option
This Example:
According to the original Maintenance booklet, this Commemorative edition Porsche 911 Carrera was delivered to Gothfried Schmid on the 31st of July 1987 by MAHAG Sportwagen Zentrum in Munich Germany.
Optional extras specified in the warranty booklet are:
243 - Short shifter lever for G50 transmission
498 - Without model designation on rear end
980 - Draped leather seats
Stamps in the maintenance booklet show that his example remained in Germany for the first three years of its life, with it spending the 1990's in Cape Town and the 2000's in Durban. Crossley & Webb sold this Commemorative edition five years ago on behalf of a client in Somerset West and it remained until now in Cape Town.
Recent maintenance includes an annual service earlier in 2020 at Porsche Centre Cape Town including the following repairs at GT Clubsport:
Drive shafts refurbished
Replace crankshaft pulley oil seal
Replace oil seal on sender unit
Replace gear lever bushes
Fit 6 x new spark plugs
Set tappets and replace tappet cover gaskets
Fit new gearbox mounting supports
This represents a rare opportunity to secure a numbered limited edition of the most iconic sportscar of the 1980's. Modern classics are sought after in the current classic car market and numbered limited editions similarly so. To have these two factors overlap in the case with the Commemorative edition makes this example extremely desirable and collectable
It is available for viewing at the Crossley & Webb showroom in Gardens Cape Town.
Contact Gareth or Jeremy for more details: Tel: (021) 462 3558 – E-mail: [email protected]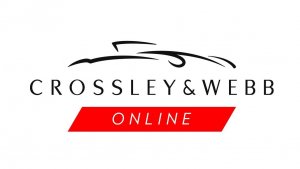 ---
8001
Cape Town
Western Province
South Africa
Contact Person
Kontaktperson
---