1986 Porsche 911 "G"
Re-creation 911 R Coupe 3.4L Type 915 Five Manual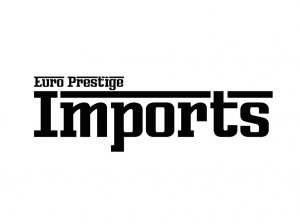 Euro Prestige Imports llc.
Interior brand colour

Black & Green Tartan Cloth Upholstery
Location
Description
The Collection Gallery by UnKnown Charlotte has this Re-Creation NeunElfer on display; check out this 1986 Porsche 911 Carrera "911R Re-creation" coupe was modified under previous ownership with backdated bumpers, a lengthened hood, fiberglass fender flares, and an increase in displacement of the flat-six to 3.4 liters. The car has been refinished in green, and equipment includes a Type 915 five-speed manual transaxle, replacement front seats upholstered in black leather with green tartan inserts, 16″ Fuchs-style wheels, a MOMO steering wheel, and a remote-operated stereo system mounted under the passenger seat. Additional modifications reportedly include a twin-plug ignition system, an RSR distributor, upgraded spark plug wires, and a 993-specification crankshaft, camshafts, and connecting rods. A lengthened hood, early-style bumpers, and fiberglass fender flares were installed along with a steel panel in place of the factory-equipped sunroof before the car was refinished in green with black and yellow accents under prior ownership. The refinishing process also included replacing various seals, and additional exterior details include yellow headlight lenses, Euro-style taillights, fog lights, a driver-side mirror, black horn and decklid grilles, a black Porsche crest emblem on the front trunk lid, and a gold 911R badge on the engine lid. The 16″ alloy Fuchs-style wheels feature black spokes and lighter lips, and they are wrapped in Michelin Pilot Sport All Season 4 tires measuring 205/55 up front and 225/50 out back. Braking is handled by power-assisted four-wheel discs, and Bilstein dampers are fitted. The braking system is said to have been overhauled under prior ownership, at which point stainless-steel lines were also installed and the axle boots were replaced. The cabin features replacement front seats upholstered in black leather with green, black, and yellow tartan cloth inserts as well as green stitching. The dashboard pad, headliner, insulation, climate vents, and carpets were replaced under previous ownership, and interior equipment includes power windows, drilled front footwell kick-plates, RS-style door panels with green door pulls, and a remote-operated stereo system mounted under the passenger seat with a USB port in the lower dashboard. The air-conditioning system has reportedly been upgraded utilizing a 997-specification radiator and fan located near the front trunk, and the heating system has been removed. The flat-six was modified under previous ownership, reportedly with an increase in displacement to 3.4 liters and the installation of a twin-plug ignition system, 993-specification head studs, an RSR-specification distributor, tubular headers, Clewett Engineering spark plug wires, and a 993-specification crankshaft, camshafts, and connecting rods. The Porsche Certificate of Authenticity lists factory options and colors as well as a production completion date of February 14th, 1986. Service records dating back to 1997, manufacturer's literature, spare keys, and a spare tartan seat pad. A full description of the origins with maintenance records will be available upon request. For further assistance Call the Dealership. More Pictures will be available soon.
We are a dealership upon appointment only. For any further information, please call our Office at +704.305.5373. North Carolina, USA - Eastern Standard Time.
.
ALL OUR EUROPEAN EXOTICS ARE BEAUTIFULLY REPRESENTED & PRESERVED, ALWAYS STORED IN A CLIMATE CONTROLLED ENVIRONMENT. VISIT OUR YOUTUBE CHANNEL; EURO PRESTIGE IMPORTS & OUR CAR STORAGE FACILITY AT UNKNOWNCHARLOTTE.COM
.
WE SPECIALIZE IN EUROPEAN SPORTS CARS, TIME TO TIME AMERICANA SPORT PEDIGREE AND ALL OF A KIND RARE TO FIND SUV's / TRUCKS, THAT ENTICE OUR CURIOSITY! WE ALSO HAVE A TEAM OF EXTREMELY SAVVY MASTER MECHANICS, THAT HAVE EARNED THE ABILITY TO MAKE GOOD JUDGEMENTS AND KNOW HOW TO WORK ON BRANDS LIKE; ASTON MARTIN, BENTLEY, FERRARI, MASERATI, MERCEDES-BENZ, PORSCHE & LAMBORGHINI'S - NOTHING IS UNCHARTED TERRITORY, UN_KNOWN IS NOT IN OUR VOCABULARY | CALL OUR OFFICE TO SCHEDULE AN APPOINTMENT 704.305.5373 | EUROPRESTIGEIMPORTS.COM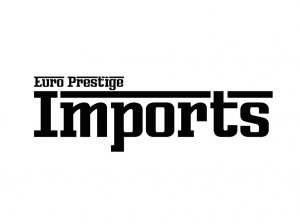 ---
Euro Prestige Imports llc.
Indian Trail
28079
North Carolina
United States

Contact Person
Kontaktperson
---