1973 Porsche 911 "G"
Porsche 911 3.0 RS Modified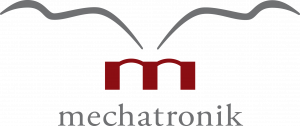 Location

Performance

299 PS / 220 kW / 295 BHP
Description
Der Porsche 911 3.0 RS
Das hier angebotene Fahrzeug wurde 1973 als Porsche 911 2.7 fertiggestellt und nach Fairfield / Californien in die USA ausgeliefert. Im Dezember 2009 gelangt der Wagen schlussendlich zurück nach Europa und wird von einem holländischen Sammler erworben, welcher beschließt den Wagen in Zusammenarbeit mit dem Porsche Zentrum Twente aufwendig zu restaurieren, stets mit dem Ziel ein Fahrzeug für den historischen Motorsport aufzubauen. Diese Arbeiten wurden durchgängig dokumentiert und liegen selbstverständlich vor. Die Gesamtkosten des Projekts beliefen sich auf über 200.000,- €. Nach Fertigstellung des Neuaufbaus im September 2012 wurde zudem ein FIVA Pass für den Wagen erstellt. Somit stand einem Einsatz im historischen Motorsport nichts weiter im Wege. In den folgenden Jahren bezwang der Porsche mehrere anspruchsvolle Events, bevor schlussendlich im März 2018 der Verkauf des Wagens erfolgte. Wir übergeben diese Eintrittskarte in den historischen Motorsport inklusive einem großen Kundendienst an seinen neuen Besitzer. Für Detailfragen steht Ihnen unser Verkaufspersonal jederzeit gerne zur Verfügung. Bitte beachten Sie, dass Fahrzeugbesichtigungen grundsätzlich nur nach vorheriger Terminvereinbarung möglich sind.
_____________________________________________________________________________
The Porsche 3.0 RS
The vehicle offered here was completed in 1973 as the Porsche 911 2.7 and delivered to Fairfield / California in the USA. In December 2009 the car finally came back to Europe and was purchased by a Dutch collector, who decided to extensively restore the car in collaboration with the Porsche Center Twente, always with the aim of building a vehicle for historic motorsport. This work has been documented throughout and is of course available. The total cost of the project was over € 200,000. After completion of the new construction in September 2012, a FIVA pass was also created for the car. So nothing stood in the way of an application in historic motorsport. In the following years, the Porsche overcame several demanding events before the car was finally sold in March 2018. We hand over this admission ticket to historic motorsport including a major service to its new owner. Our sales staff will be happy to answer any questions you may have. Please note that vehicle sightings are only possible by prior appointment.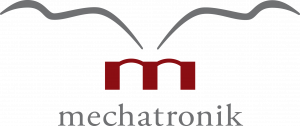 ---
Contact Person
Kontaktperson
---