2016 Porsche 911 / 991 R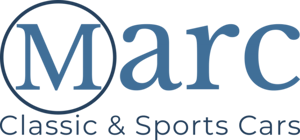 MARC Classic & Sports Cars
Location

Performance

500 PS / 368 kW / 494 BHP
Description
Die deutsche Beschreibung finden Sie bitte untenstehend.
Sale on behalf of our customer.
Porsche 991 R. "The R stands for Racing". This was Porsche's headline in the official 2016 press release about the 991 R, which was produced in a strictly limited edition of only 991 units.
The example offered here comes from a first-hand Porsche collector and enthusiast. He took Porsche at its word and equipped his 991 R accordingly. The popular single-mass flywheel was ordered as well as the option of omitting the PCM and the air conditioning system. All this is just unnecessary weight, after all the R stands for racing! The whole thing combined with a paint job in GT silver with green stripes and Porsche rear lights in clear glass look and the perfect 911 R was ready.
Almost 7 years after its first registration, this accident-free and repaint-free example has only 8,600 km on the clock. The last major service was carried out in 01/2022. The Porsche Approved warranty runs until 04/2024.
Service history:
11/2018 at 7,700 KM
01/2022 at 8,400 KM
The 911R was ordered from the factory with the following options:
Leather interior in black
Fuel tank 90
Single mass flywheel
Lift system front axle
Decorative green stripes
Carbon floor mats with leather edging
Individual door sill trim carbon
Painted sill trim
LED headlights black + PDLS Plus
SportDesign exterior mirrors Carbon
Headlight cleaning system painted
Porsche Rear lights in clear glass look
_________________________________________________________________________________________________________
_________________________________________________________________________________________________________
Verkauf im Kundenauftrag.
Porsche 991 R. "Das R steht für Racing". So titelte Porsche in der offiziellen Pressemitteilung 2016 über den 991 R, der in einer streng limitierten Auflage von nur 991 Einheiten produziert wurde.
Das hier angebotene Exemplar stammt aus erster Hand, von einem Porsche Sammler und Enthusiasten. Dieser nahm Porsche beim Wort und statte seinen 991 R entsprechend aus. So wurde das beliebte Einmassenschwungrad mitbestellt, sowie - selten wie ebenso konsequent - von der Option Wegfall PCM und Wegfall Klimaanlage gebrauch gemacht. Alles nur unnötiges Gewicht, immerhin steht das R für Racing! Das Ganze in Kombination mit einer Lackierung in GT-Silber mit grünen Streifen und Heckleuchten in Klarglasoptik und fertig war der perfekte 911 R.
Knapp 6 Jahre nach Erstzulassung hat dieses unfallfreie und nachlackierungsfreie Exemplar erst 8.600 KM auf dem Tacho und steht mit frischen, großen Service und Porsche Approved bis 04/2024 zum Verkauf.
Service-Historie:
11/2018 bei 7.700 KM
01/2022 bei 8.400 KM
Mit folgenden Optionen wurde der 911R ab Werk bestellt:
Lederausstattung in Schwarz
Kraftstofftank 90
Einmassenschwungrad
Liftsystem Vorderachse
Dekorstreifen Grün
Fußmatten Carbon mit Ledereinfassung
Individuelle Türeinstiegsleiste Carbon
Schwellerverkleidung lackiert
LED-Hauptsch. schwarz + PDLS Plus
SportDesign Außenspiegel Carbon
Scheinwerferreinigungsanlage lackiert
Heckleuchten in Klarglasoptik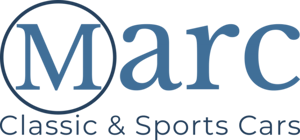 ---
MARC Classic & Sports Cars

Contact Person
Kontaktperson
---