1989 Porsche 911 / 964 Carrera
(73 RS Backdate)
Lot sold
EUR 74 500 - 87 000
(listed)
Estimate
EUR 74 500 - 87 000
(listed)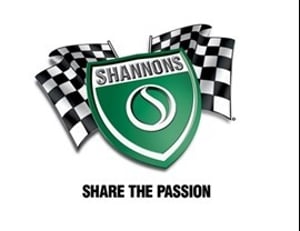 Shannons Auctions Pty Limited
Location
Description
DESCRIPTION
Launched in 1988, Porsche's new 911 model – codenamed Type 964 – was the most radical redesign of Professor Porsche's masterpiece yet, with around 85 per cent of the car entirely new but the classic shape still instantly recognisable. The most radical development was the adoption of a coil sprung all-wheel drive system in place of the traditional torsion bar rear suspension, drawing on lessons learnt from the 959 project. Torque was normally split of 31 per cent to the front transaxle and 69 per cent to the rear but the driver could manually lock-up the system for slippery driving conditions, while Bosch anti-lock brakes were offered as standard equipment for the first time. The 964's motor was virtually all-new, a 3.6-litre flat six with twin plug ignition enabling a high compression ratio of 11.3:1, giving a healthy 250 horsepower at 6100rpm. Big improvements were made to the aerodynamics, particularly around the engine, along with a flush windscreen and an electronically controlled rear spoiler, while lift at high speeds was practically eliminated. Despite the added weight of the four-wheel drive system, the Carrera 4 still offered electrifying performance (0-100km/h took just 5.2 seconds, aided no doubt by the better traction) and the 964's roadholding earned plenty of praise from motoring journalists at the time. The 964 generation 911s have become increasingly sought after in recent years, with values climbing steadily – combining additional performance, reliability and creature comforts in the last of the traditional 911 shape, the 964 is a fabulous all-round package.
HISTORY
- Stunning 'RS Backdate' Porsche 964 Carrera 4
- Built by ZAG Automotive in Australia
- Stunning looks and fabulous performance
With values of Porsche's iconic 1971 911 Carrera RS 2.7 pushing into seven-figure territory, backdating later 911s to match the RS's familiar 'duck tail' look has become a trend in recent years, particularly as the values of early 'small bumper' cars has risen. The advantages of using late model 911s include the fully galvanized body shells, bulletproof engine with electronic ignition and fuel injection, standard air conditioning and other creature comforts making these cars daily drivers with head-turning looks. Starting with a factory RHD, UK delivered 964 Carrera 4, this RS conversion was performed by Sydney Porsche specialists ZAG Automotive for a Victorian client in 2010 at a cost of almost $46,000 (as per the receipt on file), including fresh paint and black interior, a set of replica three-piece Fuchs rims, new glass and seals plus various mechanical and electrical repairs. The current owner, a Sydney based Porsche collector, has maintained the Porsche in excellent condition, with Lachlan Cook Automotive replacing the clutch and dual mass flywheel and overhauling the brakes in March 2017, replacing broken bleed nipples on the calipers with a factory Brembo kit. Presenting in lovely condition, the Porsche's eye-catching Tangerine paint and black graphics are complemented by the iconic 'duck tail' rear spoiler and Fuchs-style rims, while the interior features lightweight bucket seats and door cards. Currently registered in NSW until January 2019, the Porsche combines stunning looks with fabulous performance and reliability that can be accessed every day.
Note: Shannons advise that all potential buyers research all vehicles before purchase to authenticate originality.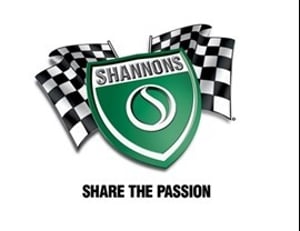 ---
Shannons Auctions Pty Limited
Heatherton
3202
Victoria
Australia
Contact Person
Kontaktperson
---