1957 Porsche 356
1957 Porsche 356A Manual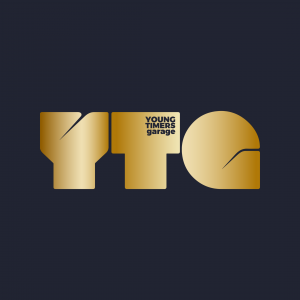 YTG- Young Timers Garage Pty Ltd
Location
Description
04/1957 Porsche 356A "Type 1" 1300cc (44hp) - World Class FULL Restoration - Matching Numbers - FULL Provenance
We are extremely proud to present this rare opportunity to own this breath-taking period matching numbers LHD 1957 Porsche 356A Type 1 1300cc (44hp) Finished in the Factory 5706 Silver Metallic Coachwork, over a soft plush Red leatherette cabin, with contrasting black rubber flooring, loophole carpet where factory fitted, and Factory Date Stamped Steel Wheels, this 356A has the most desirable recognisable colour/finish combination available and looks the part. "The 356, Porsche's first production car, was designed by Ferry Porsche with a rear-mounted, air-cooled pushrod flat-four and more than a few other parts with Volkswagen lineage. The 356's production ran from 1948 to 1965, by which time Porsche was then focusing on its new 911, and still is." - Auto Car. As time moves on and the authenticity becomes more paramount for collectability these early 356s have proved themselves in the classic car market for years becoming the staple car for many enthusiasts and collectors.
The T1 356A was produced from 1955 until 1957, out of the 5791 T1s made only 787 were made in the year 57, making this combination one of the lowest production numbers, and most desirable, available. This particular example has had only 4 owners from new, with fully traceable provenance. It began life being built on the 17th of May 1957 and delivered in Nurnberg, Germany on the 31st of May 1957 to a US Citizen residing in GER. The car then went back to the states where it was registered from 64-72. From 72-2011, the car sat dormant with a 2nd owner until it popped up in Australia in 2011 with a new owner (3rd). With high hopes, this new owner was going to undertake a restoration but fell short and sold it to the latest owner (4th) in 2012. In 2012 the latest owner undertook the mammoth effort of restoring this stunning 356A, enlisting the help of Sleeping Beauties in QLD. Periodic travel and other commitments saw only the bodywork completed with Sleeping Beauties before the shell was parked up waiting for the restoration to continue. Fast forward a year or so and the car was picked up by the talented Brad McKernan, of McKernan Restorations, where all the work completed by SB was stripped back and done again (To ensure all the work was that of McKernan Restorations). After several long years of the restoration process a date was set for the car to be done, the 70th Porsche Anniversary show. Sure enough, the 356 was completed and appeared at the show, being a standout car! Shortly after the car entered the Sanctuary Cover Concours in Brisbane where she Won the "Best Classic 1950s" and "Best Classic In Show"! The car was then exported to NZ where it resides in the owner\'s home office as a centrepiece.
There was no expense spared with the entire restoration, the only repaired part of the car was some slight corrosion of the battery box. All sills, panels, and even heater ducts were rust-free. The car still features its original stamped bonnet, panels, and date-stamped steel wheels. Although the car isn't fitted with the "Baby Moon" caps it still looks the part, this is mainly because the owner likes the look without and didn't want to scratch the paint off the mounting tabs on the steel wheels! You will struggle to find a better provenance, restoration, and representation of a 356A Type 1 anywhere, especially with prices rising and restoration outfits booked out years in advance.
The vehicle is in absolute Concours condition and would suit the most astute of buyers, it also has these highly desirable features/options: *** PLEASE NOTE THIS PORSCHE IS LOCATED IN OUR NZ SHOWROOM........WE CAN ASSIST WITH IMPORTING HER TO AUSTRALIA/OVERSEAS.
- Built 17th May 1957
- Delivered in Nurnberg, Germany on the 31st of May 1957
- Won the "Best Classic 1950s" and "Best Classic In Show" at Sanctuary Cove Concours
- Only 4 Owners From New (Traceable Provenance)
- Porsche Heritage Certificate
- Magazine Features
- Travelled Only 1400 Miles Since Full Restoration
- No Expense Spared 6 Year Restoration with McKernan Restorations
- Factory Optioned with Sealed Beam Headlights
- Only 85,000 Miles From New
- Matching Numbers Engine and Gearbox (1300cc 44hp)
- Original Date Stamped Steel Wheels
- Original Porsche Crest and Bonnet Handle
- Factory 5706 Silver Metallic Coachwork
- Soft Plush Red Leatherette Cabin
- Black Rubber Flooring
- Loophole Carpet Where Factory Fitted
- Period Vredestein Classic Sprint Tyres
- Appeared at the 70th Anniversary Porsche Show
- Plus much more
This beauty currently resides in New Zealand and has recently had a Fresh WOF (Roadworthy). It is ready to go. YTG can assist in all local and international transiting.
We accept ALL "CRYPTO-CURRENCIES" and have some of the best finance & insurance partners on board who are highly experienced to offer you or your company finance tailored packages from over 15 major lenders & insurance providers , very comprehensive Extended Warranty Plans for up to 3 years including roadside assistance and Nationwide Delivery can be arranged.
We thank you for taking the time in viewing our truly amazing Porsche 356 Type 1 1300cc and if you would like to make a genuine inquiry please contact us at your earliest convenience to speak to one of our friendly staff. We are a family-owned and operated business specializing in classic/collectible/interesting cars with over 130 years of collective motor industry experience at the highest levels.
We would be honoured to assist and help you further or if there is something special you are looking for please just ask us we may have it coming!.
We Are..........Passion Driven.
We would be honoured to assist and help you further or if there is something special you are looking for please just ask us we may have it coming!.
We Are..........Passion Driven.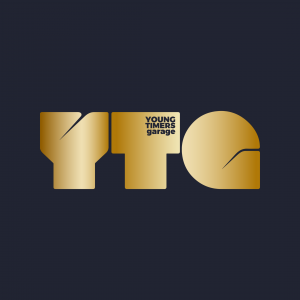 ---
YTG- Young Timers Garage Pty Ltd
Greenlink Business Estate Unit 14-16 Adriatic Way
86 Indian Drive
Keysborough
3173
Victoria
Australia

Contact Person
Kontaktperson
---