1957 Porsche 356
Speedster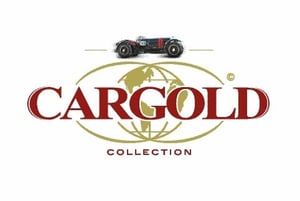 Location
Description
see Stock in Motion: https://www.youtube.com/watch?v=tj7mXfJEXGE
Tom Miller Restaurierung
95 PS Motor
Traumhafte Authentische Details
Dieser 356 Speedster wurde von 1992- 1997 durch den namenhaften Speedster Spezialisten Tom Miller in den USA restauriert.
Danach nahm er mit diesem Porsche an diversen historischen Rennen wie Limerock und Mount Equinox teil.
Der originalgetreue Überrollbügel und die Sechspunktgurte dienen der Sicherheit im Renneinsatz, können jedoch auf Wunsch jederzeit zurückgerüstet werden.
2006 verkaufte er den Wagen an einen Deutschen Porsche Liebhaber der ihn bis zuletzt fuhr.
Erst ca. 4.000 km sind seit Abschluss der Arbeiten zurückgelegt worden.
Die wunderschöne rote Lederausstattung mit weißen Akzenten passt fantastisch zur originalen Aussenfarbe und insgesamt besticht dieser 356 Speedster durch seine zahlreichen Originaldetails und einen hohen Grad an Authentizität.
Die hier gemachten Angaben sind unverbindliche Beschreibungen. Sie stellen keine zugesicherten Eigenschaften dar. Der Verkäufer haftet nicht für Irrtümer, Eingabefehler und Datenübermittlungsfehler.
---------------------------------------------------------------
Tom Miller Restoration
95 hp engine
Fantastic Authentic Details
This 356 Speedster was restored from 1992 to 1997 by the famous Speedster specialist Tom Miller in the USA.
Afterwards he participated with this Porsche in various historic races such as Limerock and Mount Equinox.
The original roll bar and six-point harnesses are for safety in racing, but can be retrofitted at any time if desired.
In 2006 he sold the car to a German Porsche enthusiast who drove it until the end.
Only about 4,000 km have been covered since the work was completed.
The beautiful red leather interior with white accents matches the original exterior colour fantastically and overall this 356 Speedster impresses with its numerous original details and a high degree of authenticity.
The given details are descriptions without obligations. They do not represent warranted qualities. The vendor isn`t liable for errors, input data errors, and data transfer errors Mileage read from odometer, Real Mileage may vary. Price in Euro, exchange rate may vary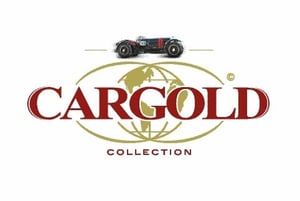 ---
Contact Person
Kontaktperson
---