Lot sold
EUR 125 000 - 137 000
(listed)
Estimate
EUR 125 000 - 137 000
(listed)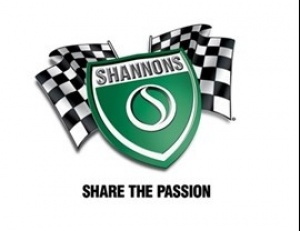 Location
Description
DESCRIPTION
Porsche's remarkable 356 put the Zuffenhausen Company firmly on the automotive map in the 1950s, with Dr Ferdinand's original design - a somewhat basic sports car closely based on Volkswagen's Beetle - evolving into a technically advanced, beautifully resolved machine over a production life spanning more than fifteen years. The earliest Gmünd-built cars were somewhat underpowered and primitive in terms of equipment, but the 356 gradually evolved into a sophisticated sports car over the next 15 years. Reutter of Stuttgart were contracted to build the subtly restyled bodywork from 1950 onwards, initially with a split windscreen, painted dash and a bench seat as standard (bucket seats were an option). The earliest 356s were powered by a Volkswagen-derived flat four displacing 1068cc and rated at 40 horsepower, but the 1300cc motor became an option from 1951 onwards. In 1952 the body was further refined with a one-piece windscreen (bent in the middle) and revised bumpers, while a new 1488cc motor became available with a roller-bearing crankshaft, twin Solex carburettors and a handy 60 horsepower on tap. Other refinements included duplex front brakes, a rear parcel shelf and improved instrumentation (the tacho became standard). Stronger brakes, full synchromesh gearboxes across the range and a new two-spoke steering wheel appeared in 1953, while two new 1500 motors became available, the 55 horsepower standard unit and a 70 horsepower Super. Sold in Coupe, Cabriolet and ultimately Speedster variants, the so-called 'Pre-A' 356 is highly prized amongst collectors for its rarity and design purity. Depending on the source consulted, Porsche built 6,252 356 Coupes between 1950 and 1954, of which an estimated 300 or so 'Bent Window' versions survive, making these early cars exceptionally rare and sought after amongst 356 aficionados today.
HISTORY
- Beautifully presented example
- Period-correct 1500cc engine
According to the Porsche Certificate of Authenticity supplied with the car, this 'Bent Window' 356 1500 Coupe was originally finished in Gray Brown with beige corduroy upholstery, completed on October 13, 1953 and optioned for the US market. Purchased from well-known Californian dealer Fantasy Junction in 2007, the car was imported into Australia later that year by a Victorian Porsche collector. Arriving here partially restored (the body and paint were all done but needing an interior), the Porsche came with the original transmission supplied, along with a factory NOS two-piece engine case (now stamped to match the original Porsche number). Freshly completed with a new interior done in period correct cord material and converted to right-hand drive configuration, the 356 was sold to the current NSW owner - a long-time Porsche and Volkswagen collector - at Shannons' Melbourne Summer Classic Auction in 2012. Registered on historic plates, the car has been regularly exercised and maintained over the past six years. One of a handful of 'Bent Window' 356 Coupes in Australia and unquestionably amongst the oldest Porsches in the country, the car remains in lovely cosmetic condition and a great driver, ideal for club events or runs. To be sold unregistered, the Porsche comes with a good history file.
Note: Shannons advise that all potential buyers research all vehicles before purchase to authenticate originality.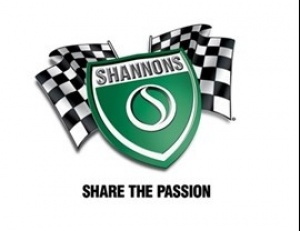 ---
Heatherton
3202
Victoria
Australia
Contact Person
Kontaktperson
---