1953 Pontiac Catalina
Hardtop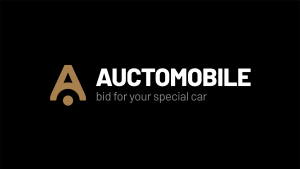 Exterior brand colour

Milano Ivory/Laurel Green
Location
Description
Rare Catalina Hardtop model
Stunning 2-tone color combination (Milano Ivory / Laurel Green)
In-line 8-cylinder with L-head (268 ci)
4-speed Hydramatic automatic
Power steering and brakes
Illuminated Indian head on the hood
Original AM radio
Service documentation incl. factory manuals
All documents were checked and the car was photographed personally by Auctomobile
Other features: possibility of assisting with registration, transport, storage and Trusted Checkout payment
Pontiac's lineup was restyled in 1949 by Herman Kaiser along Harley Earl's guidelines. The cars featured a full-width body and curved two-piece windshield common to Cadillac and Oldsmobile. Two models were built, the Streamliner and Chieftain, and both rode on a 120-inch wheelbase. Transmissions were the Hydramatic automatic (78%) and three-speed manual.
The Chieftain was Pontiac's upmarket model, replacing the 1948 Pontiac Torpedo, and it essentially offered more trim and an extra seating space for approximately $25 more than the Streamliner. Like the Streamliner, the Pontiac Chieftain could be ordered with DeLuxe trim, which added a full-length side spear and gravel guards to the rear fenders. Base Chieftains could be ordered as business coupes, two-door sedan coupes, and two- and four-door sedans. The DeLuxe Chieftains traded the utilitarian business coupe for a convertible.
The 1950 Pontiac Chieftain changed little, excepting a new grille and the addition of a steel-bodied station wagon. Also new was the Catalina hardtop, which closely resembled the Chevrolet Bel Air of the same year. The 1951 model year saw the Chieftain line expand to include base, DeLuxe and Super DeLuxe trim in both six- and eight-cylinders and the Catalina Hardtop was available in DeLuxe and Super DeLuxe trim. The Chieftain also could be ordered in business coupe and sedan coupe forms.
The 1952 Pontiacs changed very little from the previous year, though gone were the business coupe and sedan coupe from the previous year. Motor Trend tested a Chieftain DeLuxe sedan, recording a 21-second quarter-mile time at 95.24 mph and 16.4 mpg.
By the end of the 1952 model year, Pontiac dealers were out of cars and there were a lot of orders for 1953 models. The Chieftain received a thorough facelift, including the iconic "dual streak" trim that ran the length of the hood and trunk, but the car's planned V-8's arrival was delayed. An enhanced interior and optional power steering were other benchmarks for the year.
Early 1950s Pontiacs are sleepers, much like their Oldsmobile counterparts. But Pontiac was the #5 automaker in this period, so cars and parts can be found. This fact helps keep cars affordable, and makes the Chieftain a great choice for someone looking to experience early postwar American auto ownership. Convertibles can be expensive and Catalina hardtops are rare.
This 1953 Pontiac Chieftain Custom Catalina hardtop is finished in two-tone Laurel Green and Milano Ivory over a matching two-tone interior and is powered by a 268ci inline-eight paired with a four-speed automatic transmission. Equipment includes power steering, power brakes, a heater, and an AM radio. The car was repainted approximately 15 years ago and was purchased eight years ago by the current owner, who then reportedly refreshed the carburetor, exhaust, and suspension. This Chieftain Catalina is now offered on dealer consignment with a shop manual and clean Alabama registration.
The exterior was repainted in its original Milano Ivory with a Laurel Green roof approximately 15 years ago, and the selling dealer notes bodywork was performed at that time. It features chrome bumpers and stainless steel gravel guards, as well as a red Chieftain emblem that is affixed to the grille and paired with an illuminated Chieftain hood ornament with an amber lucite insert. Twin red Chieftain medallions are affixed to the rear quarter panels, and an '8' emblem between twin 'Silver Streaks' on the trunk lid indicates that this is an eight-cylinder model.
Body-color 15″ steel wheels feature full polished covers with red Pontiac logo center rings and wear 215/75 whitewall tires. This Chieftain features power steering and power brakes and reportedly received new shocks and suspension bushings during current ownership.
The interior features green and ivory upholstery on the front and rear bench seats, along with matching two-tone door panels, an ivory headliner, and green carpets. Interior equipment includes a heater, a push-button AM radio, and a dash-mounted compass. The owner has added a vinyl-covered seat booster as well as a removable center console with a storage compartment and cupholders.
The three-spoke steering wheel wears a Chieftain horn button and fronts a 100-mph speedometer along with readouts for the battery, fuel level, oil pressure, and coolant temperature. Secondary controls are clustered around the base of the steering column, and an analog clock is nested within the central speaker grille on the dash. The five-digit odometer shows 69k miles, approximately 2k of which were added by the current owner. Total mileage is unknown.
The 268ci L-head inline-eight was rated from the factory at 122 horsepower when equipped with a single Carter two-barrel carburetor and paired with a four-speed automatic transmission. The carburetor was reportedly rebuilt during current ownership, and other work is said to include a valve job, an upgraded exhaust, and a replacement water pump and timing chain.
The Fisher body tag decodes as follows:
• Style 53-2537SD – 1953 Chieftain Custom Two-Door Catalina Hardtop
• Body P-7736 – Pontiac, Michigan, assembly plant
• Trim 72 – Green and Ivory interior
• Paint 15 – Laurel Green over Milano Ivory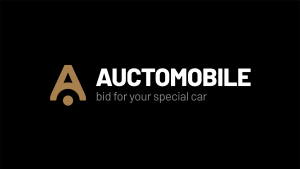 ---
Contact Person
Kontaktperson
---