1948 Percival Proctor
Five Monoplane
Lot sold
GBP 60 000 - 80 000
(listed)
Estimate
GBP 60 000 - 80 000
(listed)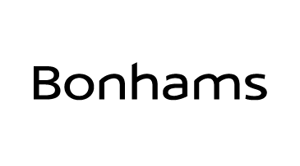 Location
Description
1948 Percival Proctor 5 Monoplane
Registration no. G-AKIU
Edgar Percival developed the Proctor from his earlier Percival Vega Gull design in response to Air Ministry Specification 20/38 for a radio trainer and communications aircraft. The Vega Gull was an outstanding between-wars aircraft chosen by aviation pioneers like the great Alex Henshaw. The prototype Proctor first flew in October 1939 and the type was immediately selected for service with both the RAF and the Royal Navy. Although the aircraft was devised as a training and liaison machine, trials were conducted in 1940 to see whether the aircraft could be used as a bomber in the event of a German invasion; luckily the aircraft never had to test its capability in combat! With only 210bhp available from its single de Havilland Gipsy Queen II engine and a top speed of 160mph, the Proctor would have been easy meat for any German fighter.
In normal service the Proctor I was used as a three-seat communications aircraft, whereas the later Proctor II and Proctor III were three-seat radio trainers. The Proctor IV was ordered in 1941 as a four-seat radio trainer with an enlarged fuselage and a 210hp Gipsy Queen engine. Post-war a civilian model of the Proctor IV was developed and dubbed the Proctor 5. Although it was aimed at the private owner as well as business and light charter use, the RAF also purchased four for use by Air Attachés. By the time production ended, a total of 1,143 Proctors had been built but only a handful survive today.
This Proctor was built at Percival's Luton plant in early 1948 as number 'AE129' but was immediately registered to Rolls-Royce Ltd in Derby as 'G-AKIU' on 20th February. Rolls-Royce used the Proctor as a communications aircraft and company 'hack' at its Hucknall factory near Nottingham. On 20th February 1962 (exactly 24 years after they had taken delivery of the machine) Rolls-Royce deemed 'India Uniform' surplus to requirements and sold it to Peter Bayliss of Cleobury Mortimer in Worcestershire. He in turn sold the aircraft to Matthew Deen of Ealing, West London on 9th May and it was moved to Denham Airfield in Buckinghamshire.
The Proctor flew for another three years until its Certificate of Airworthiness expired in January 1965 and it was listed as being 'permanently withdrawn from use.' At this point the aircraft was moved to the garden of Partridge Cottage in Edenbridge, Kent for storage before being moved to Southend Airport in 1978.
'G-AKIU' was reported as being acquired by Graham Kilsby of Bristol in 1979 but she never left Southend and was subsequently purchased by well-known aircraft restorer Sandy Topen. In August 1983, Sandy lent the aircraft to the North Weald Restoration Flight, who operated from the Essex airfield, but it returned to his care five years later.
On 30th March 1989, 'G -AKIU' was registered again (the first time since the cancellation in 1965) and the new owner was listed as J N Sharman. The aircraft was stored for rebuild at Houghton-on-the-Hill, Leicestershire and later Little Staughton airfield in Bedfordshire but no work was done prior to the CAA cancelling the registration again on 22ndDecember 1995.
Just a week later, on 29th December, 'G-AKIU' was registered yet again, this time to well-known light aircraft builder Nigel Reddish. Nigel moved the airframe to Mansfield for restoration, from where it was acquired by Classic Flight Chairman Mike Collett in 1999. Mike dispatched the aircraft to Hornet Aviation where Dave and Tricia Fenton began the task of returning it to the skies.
Classic Air Force's recent restoration is a rare gem and they are justifiably proud of the result, which shows that these fragile beauties can be returned to their original condition. The restoration was completed in 2012, and it was an emotional moment when the Proctor returned to the sky. The colour scheme represents an aircraft used by the British Embassy in Washington DC.
The aircraft is in airworthy condition and is due for its next annual check on 23rd April 2016. Its airworthiness review certificate is due on 30th June 2016. We are advised that the airframe has 'clocked up' 2,000 hours and the engine 39 hours.
Please note, if the aircraft remains in the EU, VAT of 20% will be added to the sale price. The Aircraft will be flown back to base at Coventry following the sale. Purchasers are to make arrangements to collect the aircraft within 21 days of the auction.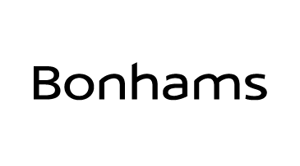 ---
Contact Person
Kontaktperson
First name
Bonhams Collectors' Car department
---