1962 Pedrazzini Super Aquamar
Lot sold
GBP 40 000 - 50 000
(listed)
Estimate
GBP 40 000 - 50 000
(listed)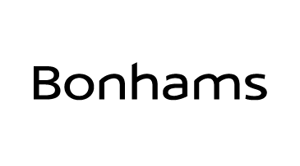 Location
Description
1962 Pedrazzini Capri Super DeLuxe Runabout
"One can search Pedrazzini in vain for technological novelties or fads. The yard lays claim only to being the best builder of traditional solid-mahogany runabout hulls." - Professional Boatbuilder
In 1906, Italian-born Augusto Pedrazzini left his Lake Como home and moved to Switzerland. Having worked for master boatbuilder Giuseppe Abbate, Augusto soon found employment in the local boatyards. Eight years later he set up shop in Bäch on the shores of Lake Zurich where he crafted fishing boats and sailing boats. His son Ferruccio shared his father's passion for boatbuilding, and studied nautical science and design. The company is still owned and run by the Pedrazzini family, with Augusto's grandson Claudio at the helm, safeguarding its traditions.
Building on the success of the small Superleggera dinghy, it was Ferruccio who, in the 1950s, introduced the Capri, an influential design that still inspires makers of today's runabouts. Indeed, so successful was the Capri, with its distinctive rounded stern - designed to provide easy access to the water for swimming and water skiing (original pole included in lot) - that the model remains in the Pedrazzini catalogue to this day.
Pedrazzini has been a master of the boatbuilding craft for over 100 years, and the company's mahogany runabouts are crafted by hand with immense skill and extreme patience using only the most carefully selected materials, just like they have always been. Meticulously finished and assembled, a single runabout can take up to nine months to complete. Only some six or seven boats are completed each year, making Pedrazzini ownership available only to the privileged few.
Owned by the vendor for nearly 20 years, this 57-year-old craft is well preserved both inside and out, with special attention paid to regular re-varnishing. It is presented in original condition, including the cockpit and its quilted and red-piped cream vinyl upholstery. The boat features a full planing hull incorporating spray rails and a full-length chine, which is constructed of top quality mahogany double-diagonal carvel planks, while the deck is made of hand-laid mahogany laminates. Power is supplied by a 5.7-litre Yamaha V8 engine, in good working order and impressively responsive. The convertible spray hood is cleverly designed to stow quickly and discreetly, and functions as it did when it left the boatyard. As classic runabouts go they don't get any better than this wonderful Pedrazzini Capri, whose timelessly elegant styling makes it stand out from the crowd in any company.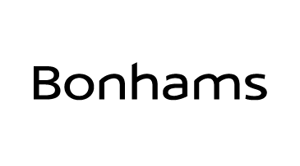 ---
Contact Person
Kontaktperson
First name
Bonhams Collectors' Car department
---