Lot sold
EUR 9 000 - 12 000
(listed)
Estimate
EUR 9 000 - 12 000
(listed)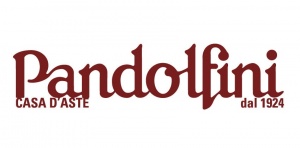 Pandolfini Casa D'Aste Srl
Location
Description
URBANINA (1967)
ENGINE: ELECTRIC
BODY STYLE: CITY LAUNDAULET
Ever since the beginning of the motor car, electric power has been a credible alternative to the internal or external combustion engines.
This was particularly true for city use, where the stop-and-go driving and the need for quietness and cleanliness points specifically in the direction of the electric runabout.
After the first pioneer years, as we know, the gasoline engine won the battle and everything else was more or less forgotten until the late 1960s, when the first problems in the oil production, transport and distribution started to develop.
Among the very first to study a modern electric small car were Tus­cans Marquis Piero Girolamo Bargagli Bardi Bandini and his en­gineer Narciso Cristiani. The Marquis had had enough of the '60s hectic Roman traffic and devised a little car based on a platform carrying the mechanical parts on which a separate passenger com­partment was mounted in such a way that it could rotate through 360. to allow ease of entry from every side.
A series production was planned, and the car, named "Urbanina" was shown at the Turin Motor Show in 1965 and 1966. Two version were envisaged: one with a two-stroke single cylinder scooter en­gine, and one with a Bosch electric motor.
On its November 1966 issue, "Quattroruote" commented: "- Main features are the vertical passenger plastic cabin and its ability to rotate...-"
After the first prototypes, the rotating cabin was considered too com­plicated, and the car received a more traditional body.
The car we show today comes from the very first batch produced, and was registered long before the oil crisis of 1973 and 1976.
This notwistanding, it did not have the hoped for success, and the project was sold to Zagato who, modifying the body work, produced and sold a number of them, under the new name of "Zele".
The Urbanina you see today is therefore a unique car, possibly the only surviving example of a very small ground-breaking production: just consider that in the years 2000s some of the Japanese majors showed a concept of small electric citycar with rotating cabin...
It sports a pleasing body, whose rear part can be open as in a latter day "Laundaulet de Ville", as they would have described it in the early XX Century.
With its inimitable mix of ancient and modern, fifty years old but utterly contemporary at the same time, this Urbanina is a unique opportunity for a shrewd collector. The car is road registered and it can be used, taking advantage of all the rules dedicated to vintage cars and those for electric cars.
It has a speed of about 60 kmh and a range of roughly 200 kms.
The vehicle is in excellent mechanical condition but, for safety rea­sons, we advise the purchaser to have it checked over and to replace the fluids, filters and perishable elements.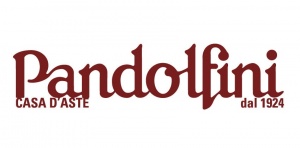 ---
Pandolfini Casa D'Aste Srl
Ramirez-Montalvo Palace
Borgo degli Albizi, 26
Italy

Contact Person
Kontaktperson
---