This listing is no longer available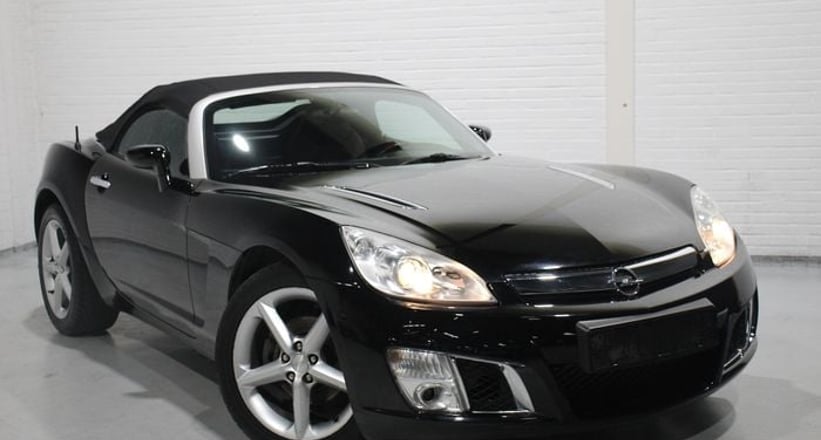 Location
Description
Thank you very much for your interest in our Opel GT 2.0 Turbo.
Technically and in terms of options a very nice, well-maintained and original car.
The 2L engine starts straight away and drives fantastic. Lots of power in all revs and it doesn't smoke!
All gears shift properly and smoothly without any background noise. The car drives, brakes and shifts well. The inspection is still valid for some time and it's absolutely fine to drive.
The paint still looks neat, it looks good. You will of course be able to find the odd minor spot of wear after 15 years.
The interior is completely original and still in really good condition. With tiny signs of wear of course, like any used car.
Very few original kilometres! Fully documented during ITV periodic inspections. These inspections also record the mileage.
March 2013: 30,089 km
May 2013: 31,347 km
June 2013: 31,872 km
June 2015: 40,923 km
June 2017: 47,765 km
June 2019: 51,379 km
July 2020: 51,784 km
Augustus 2021: 52,812 km
History included, how nice everything was recorded and updated properly. There are no more documents in terms of history. Including 2 original keys and 2 original remote controls.
Beautiful original soft-top. Closures and the boot soft-top close and work well, the electric boot closure also works well.
In short, a very nice original Opel GT in good condition, directly from the 2nd owner (an enthusiast).
Year of construction 2007, 1st registration in 2009.
This vehicle can be viewed and picked up in Almelo, the Netherlands.This Classic Car is for sale on Catawiki. To have more information or to place a bid click on the "BID NOW" button.