1962 Morgan 4/4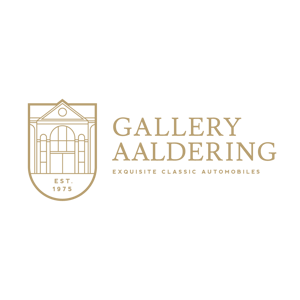 Location
Description
Transmission: 5 gears, Manual gearbox
Model year: 2022
Registration number: MO-65-20
This is a beautiful 1962 Morgan 4/4. It is a so-called Series 4 car of which only 114 were made. Powered by a Ford 1.3 liter four-cylinder engine, the Morgan is still a joy to drive even after 60 years. Morgan knew from the very first car they ever built that it is enough to build a light car and then provide it with adequate power. A car that is light does not need a V8 engine to be fast. The result is a feather-light car with hilarious driving characteristics. It is not possible to get out of a Morgan angry, driving a Morgan is all about one thing and that is pure fun!
The car was owned by one and the same owner from 1985 to 2018. The car has always been very well maintained and also beautifully documented. It is clear at first glance that the car looks good. The body is very well cared for and is in very good condition. The chassis is also in top condition and of course free of rust. The paint has already been repainted once in the original color scheme and has some traces of use here and there that match the age and mileage of the car. The car stands on the original wire wheels with good tires in the correct sizes. The car is equipped with a black vinyl convertible top that is in neat used condition and fits correctly everywhere.
The interior is lined with original black leather and black carpets. The leather has been beautifully maintained over the past 60 years and has developed a beautiful patina. The Morgan is furthermore, in good British tradition, equipped with a dashboard with wood inlay and clear Smith instruments. The steering wheel is completely original and the seating position is wonderful to steer.
The car is powered by a 1.3 liter four-cylinder engine that comes from Ford. The engine is mated to a four-speed manual transmission. At first glance a modest motorisation, but if we consider that the Morgan 4/4 weighs only 690 kilos drivable, the power of 57 hp is suddenly sufficient to get a lot of fun out of it. The engine is fed by a single Zenith carburettor and runs beautifully. The Morgan 4/4 was factory equipped with disc brakes on the front axle and a wonderfully smooth chassis. Because the weight is so low, the chassis does not have to be very hard to keep good contact with the road, as is often the case with heavier cars.
The car has been excellently documented by the previous owner from 1985 to 2018. There are many invoices, general information, old tags for the registration and insurance certificates. In short, a beautiful Morgan 4/4 with a wonderful history and a very extensive folder with documentation.
Gallery Aaldering is Europe's leading Classic Cars specialist since 1975! Always 400 Classic and Sportscars in stock, please visit www.gallery-aaldering.com for the current stock list (all offered cars are available in our showroom) and further information. We are located near the German border, 95 km from Düsseldorf and 90 km from Amsterdam. So easy traveling by plane, train, taxi and car. Transport and worldwide shipping can be arranged. No duties/import costs within Europe. We buy, sell and provide consignment sales (selling on behalf of the owner). We can arrange/provide registration/papers for our German (H-Kennzeichen, TÜV, Fahrzeugbrief, Wertgutachten usw.) and Benelux customers. Gallery Aaldering, Arnhemsestraat 47, 6971 AP Brummen, The Netherlands. Tel: 0031-575-564055. Quality, experience and transparency is what sets us apart. We look forward to welcoming you in our showroom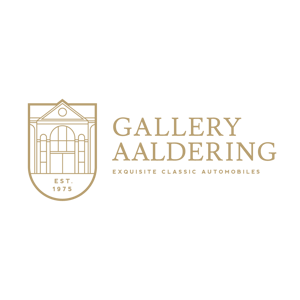 ---
Contact Person
Kontaktperson
---