1978 Monteverdi Safari
The Netherlands, 29 November
Lot sold
EUR 27 000 - 35 000
(listed)
Estimate
EUR 27 000 - 35 000
(listed)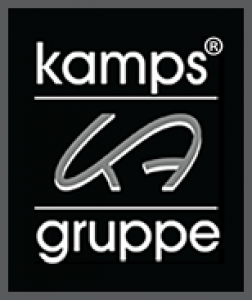 Location
Description
Please note: this car will be part of an auction at a location in Brummen, The Netherlands.
Monteverdi was a Swiss company that built luxury sports cars. In 1978 the introduced the Sahari, a 'small and more affordable' SUV compared to the Safari that was on the market since 2 years. Monteverdi only build the car for 2 years so only a few example were actually produced. Our example was built in 1978 which makes this one of the first ever produced. First delivered in SWhitezerland and today still Whiteh a Swiss title. The car probably only had 2 owner because the title wasn't issued any more since 1983 ('long term ownership' ?). Some time ago the car was completely rebuilt and overhauled, a lot of money being spend. Engine, gearbox and all the other technical aspects of the car have been revised and remain in good working and driving order today. The car has been completely repainted ('two tone') and the paintwork is still perfect. Nice detail of this example is that it can be partly converted into a convertible. For a good impression of the car we recommend you to come to one of our viewing days.
This car will be auctioned on behalf of Gallery Aaldering by Classic Car Auctions. The price mentioned is the low estimate. Bidding starts at € 1.000,-. There will be 6 viewing days. The online auction will start on 16 November 2017 and will close on Wednesday 29 November 2017 from 20.30 hours. For more information and the other cars look on our website www.classiccar-auctions.com.
Location Brummen:
Mercuriusweg 41
6971 GV Brummen
The Netherlands
Viewing days / Kijkdagen:
Woensdag 15 november 2017 van 10:00 tot 16:00 uur
Donderdag 16 november 2017 van 10:00 tot 16:00 uur
Zaterdag 18 november 2017 van 10:00 tot 16:00 uur
Vrijdag 24 november 2017 van 10:00 tot 20:00 uur
Zaterdag 25 november 2017 van 10:00 tot 16:00 uur
Dinsdag 28 november 2017 van 10:00 tot 16:00 uur
—
Let op: het betreft een veilingauto op locatie in Brummen, Nederland.
Monteverdi was een ZWhitesers automerk dat voor oorsprong luxe sportwagens bouwde. In 1978 introduceerde het merk de Sahara, een 'instap' SUV t.o.v. de op dat moment sinds 2 jaar verkrijgbare grotere Safari. De Sahara was slecht 2 jaar in productie en slecht enkele exemplaren werden geproduceerd. Ons exemplaar is van 1978 en daarmee een van de eerste die gebouwd werd. Het betreft hier een originele ZWhiteserse uitlevering en vandaag de dag heeft hij nog altijd een ZWhiteserse registratie. Waarschijnlijk heeft de auto slecht 2 eigenaren gehad getuige het feit dat het kentekenbewijs sinds 1983 niet meer veranderd is 'long term ownership'. Enige tijd geleden is de auto volledig onder handen genomen waarbij kosten nog moeite zijn gespaard. De motor, versnellingsbak, aandrijving en overige technische onderdelen van de auto zijn gereviseerd en verkeren in goed werkende en rijdende conditie. De auto is geheel opnieuw 'two tone' gespoten en de kwaliteit van het lakwerk is nog altijd prachtig. De onderkant is vrij van enige roest en de passingen van de auto zijn prima. Leuk detail is dat dit exemplaar deels is om te bouwen naar een Convertible. Om een goed beeld van de auto te krijgen adviseren wij u naar één van de kijkdagen te komen.
Deze auto wordt online geveild door Classic Car Auctions i.o.v. Gallery Aaldering. Het vermelde bedrag is de onderkant van de estimate. Bieden begint vanaf € 1.000,-. Er zijn 6 kijkdagen voor de Classic & Sports Cars veiling te Brummen. Op donderdag 16 november 2017 zal om 17.00 de online veiling van start gaan. Kijk voor meer informatie en alle overige auto's op onze website: www.classiccar-auctions.com. De veiling sluit op woensdag 29 november 2017 vanaf 20.30 uur.
Location Brummen:
Mercuriusweg 41
6971 GV Brummen
The Netherlands
—
Bitte beachten Sie: dass dies ein Auktionsauto in Brummen, Niederlande ist.
Monteverdi war ein Schweizer Unternehmen, das Luxus-Sportwagen baute. Im Jahr 1978 führte die Sahari, ein "kleines und günstiger" SUV im Vergleich zu der Safari, die seit 2 Jahren auf dem Markt war. Monteverdi baut das Auto nur 2 Jahre lang, so dass nur ein paar Exemplare produziert wurden. Unser Beispiel wurde 1978 gebaut und ist damit einer der ersten überhaupt. Erstmals in der Schweiz ausgeliefert und heute noch mit einem Schweizer Titel. Das Auto hatte wohl nur 2 Besitzer, weil der Titel seit 1983 nicht mehr ausgegeben wurde ('Long Term Ownership'?). Vor einiger Zeit wurde das Auto komplett umgebaut und überholt, viel Geld wurde ausgegeben. Motor, Getriebe und alle anderen technischen Aspekte des Autos wurden überarbeitet und bleiben heute in guter Arbeits- und Fahrordnung. Das Auto wurde komplett neu lackiert ('two tone') und die Lackierung ist immer noch perfekt. Schönes Detail dieses Beispiels ist, dass es teilweise in ein Cabrio umgewandelt werden kann. Für einen guten eindruck von das Auto empfehlen wir Ihnen zu einen unserer Besichtigungstage zu kommen.
Dieses Auto wird online versteigert im auftrag von Gallery Aaldering durch Classic Car Auctions. Gebote beginnen bei € 1.000, -. Es gibt 6 Beobachtungstage für die Classic & Sports Cars Auktion in Brummen. Am Donnerstag 16 November 2017 startet die Online-Auktion um 17.00 Uhr. Weitere Informationen und alle anderen Fahrzeuge finden Sie auf unserer Website: www.classiccar-auctions.com. Die Auktion endet am Mittwoch 29 November 2017 ab 20.30 Uhr.
Standort Brummen:
Mercuriusweg 41
6971 GV Brummen
The Netherlands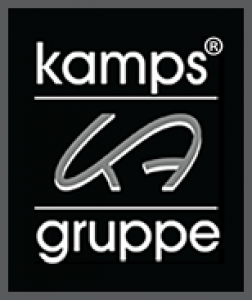 ---
Contact Person
Kontaktperson
---