1900 Mignonette-Luap 2 1/4HP
Lot sold
GBP 50 000 - 55 000
(listed)
Estimate
GBP 50 000 - 55 000
(listed)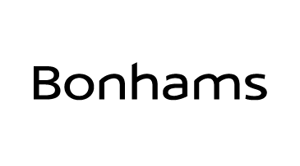 Location
Description
1900 Mignonette-Luap 2¼hp Voiturette
Registration no. BS 8713
Chassis no. to be advised
A short-lived make from a time when motor manufacturers came and went with bewildering rapidity, the Mignonette-Luap was produced in Bordeaux, France by Jiel-Laval et Cie from 1897-1900. Understandably, given the fact that it lasted for barely four years, the company's entry in The Beaulieu Encyclopedia of the Automobile is necessarily short: "This car has no known connection with the Mignonette from Neuilly, though it was also a light voiturette powered by a rear-mounted De Dion-Bouton engine, in this case of 2¼hp. In the event of engine failure, the car was provided with pedals, and it was said to be sufficiently light to be pedalled to the nearest garage. It had tiller steering."
The choice of engine was an obvious one: engineer Georges Bouton's power units developed significantly greater output than their contemporaries from Daimler and Benz yet matched them for reliability. Small wonder then that De Dion-Bouton engines were adopted by many other manufacturers of tricycles, quadricycles, and light cars, both in Europe and the United States, influenced no doubt by the success of the firm's flying tricycles in such events as the Paris-Bordeaux and other endurance races.
This ultra-rare Veteran was found in France by enthusiast Stephen Langton in the early 1980s and then partially restored by John Wandless before being completed by the present owner after he acquired it circa 2011. Photographs on file show the Mignonette-Luap prior to restoration. Since then the car has been entered in the London-Brighton Veteran Car Run on three occasions and has completed them all, although it is not entered this year.
Dated by the Veteran Car Club as manufactured in 1900, the Mignonette-Luap features a Boxier two-speed gearbox; water-cooled Brassard cylinder head; trembler coil ignition; and an Amal motorcycle carburettor, the latter being a later modification. As well as the London-Brighton VCR, this delightful French rarity is eligible for De Dion Club events and would surely be a welcome entry in the VCC's Creepy Crawly Run. Freshly MoT'd for the sale, the car comes with a VCC dating certificate, a V5C Registration Certificate, and a purpose-built trailer.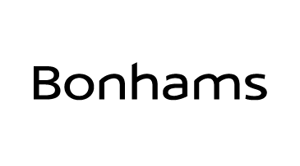 ---
Contact Person
Kontaktperson
First name
Bonhams Collectors' Car department
---