This listing is no longer available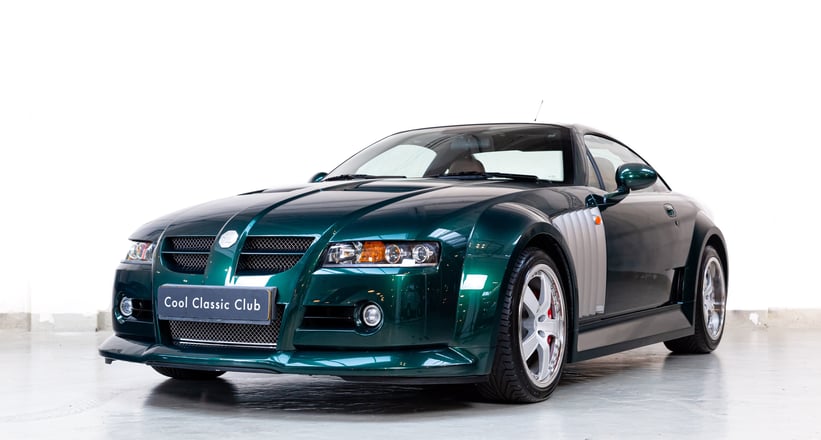 Location

Performance

380 BHP / 386 PS / 284 kW
Description
A Prius stops beside the XPower at a traffic light. The Prius says; I get 60 miles per gallon. What do you get? I'm getting laid, the XPower answered. –
What do you get when you have the chassis made in Italy, the entire carbon fiber body shaped on the isle of white, the 5.0-liter V8 from a Mustang coming from America and everything married in a six man barn in England? Right. A truly ill-advised car.
The windows don't open all the way, the ABS comes and goes and the counters sometimes, like the average English carmaker, go on a strike! From price at the time? 75 thousand pounds. We also heard the Germans laughing and not worrying at all. The last time they did, they were introduced to the Spitfire. At least she sounds the same and at top speed, consumes a kilo of fuel per minute (!). Again, was it such a success? Where 40,000 were planned, there were 82 in total, of which only 26 were left-hand drives. Very successful for the clever collector then!
And then to the engine; MG presented the car with a power output between 330 and 960 HP. Yes, you read it correctly. The entry level car got 330 HP, the SV-R got 400 HP and for the Clackson's among us, MG provided a nitro kit. Shut up and take our sterling pounds, sir!!!
Ours? As you've come to expect. The only and first delivered MG SV-R XPower of the Netherlands. It's also engraved on your doorstep if you don't feel special enough in this MG with an anabolic cure. British Racing Green with dark brown cognac leather, aluminium, and carbon fibre details. That makes it classy, doesn't it neighbour? Would you like to bring your 2003 Autoweek calendar to life? We have it in Naarden. Clear for takeoff, see you soon!