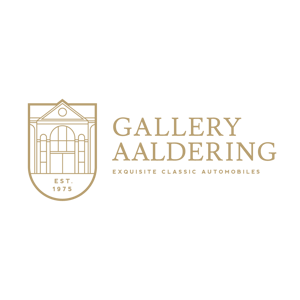 Location
Description
Transmission: 4 gears, Manual gearbox
Registration number: DH-57-41
What a beauty, this already restored MGA is. The creamy white paint, the red leather upholstery, and the stunning chrome give the car an irresistible allure. This MG is equipped with the 1600 engine and is not only in great cosmetic condition but also in excellent mechanical shape. First, a bit about the MGA in general.
The MGA came to life in 1951 when MG's own designer, Syd Enever, designed a streamlined body for George Philips' TD Le Mans car. Initially, the project didn't lead to a production car because when the MGA prototype was shown to BMC Chairman Leonard Lord, he had just signed a contract with Donald Healey for the Austin Healey project two weeks earlier. However, sales of the traditional MG's at that time, the TF, were declining, and the project was eventually given the green light. In 1955, the MGA became a reality.
The MGA is a completely different car compared to its predecessors. The body is placed on a wider frame, allowing the floor panel and seats to fit between the frame instead of on top, resulting in a much lower and more modern car than its predecessors.
This beautiful MGA is a real treat, not only because of the gorgeous combination of creamy white paint with red upholstery but also because of its condition: fully restored and overhauled in the past, fitted with a 1.6-liter four-cylinder engine from an MGB, paired with a four-speed gearbox.
The body of the MGA is very tidy. The paint is in good condition with very minor signs of use here and there. Everything indicates that the car has not had a rough life since restoration and certainly has not been used in bad weather. Doors and front and rear hoods close smoothly and perfectly. The abundant chrome work is in excellent condition.
The interior is also very attractive, with beautiful red leather upholstery. It looks authentic with a lovely patina, it is supple, and the seats are pleasantly comfortable. The carpet was also replaced at some point. The dashboard, finished in painted steel, looks fresh and houses the beautiful Jaeger instruments. The beautiful, narrow steering wheel with thin spokes feels fantastic in hand and invites you to enjoy many delightful drives.
Under the hood lies the beloved 1.6-liter four-cylinder with 80 horsepower. It delivers enjoyable performance and is known for its reliability. The power plant has always received proper maintenance, as confirmed by various invoices from specialists. In short, the MGA is ready to offer the next owner a lot of pleasure.
With the car, as mentioned, come some invoices, a 'driver's handbook,' and some other documentation. Truly a car for enthusiasts who appreciate an original-looking car and want to enjoy many summer drives.
Gallery Aaldering is Europe's leading Classic Cars specialist since 1975! Always 400 Classic and Sportscars in stock, please visit www.gallery-aaldering.com for the current stock list (all offered cars are available in our showroom) and further information. We are located near the German border, 95 km from Düsseldorf and 90 km from Amsterdam. So easy traveling by plane, train, taxi and car. Transport and worldwide shipping can be arranged. No duties/import costs within Europe. We buy, sell and provide consignment sales (selling on behalf of the owner). We can arrange/provide registration/papers for our German (H-Kennzeichen, TÜV, Fahrzeugbrief, Wertgutachten usw.) and Benelux customers. Gallery Aaldering, Arnhemsestraat 47, 6971 AP Brummen, The Netherlands. Tel: 0031-575-564055. Quality, experience and transparency is what sets us apart. We look forward to welcoming you in our showroom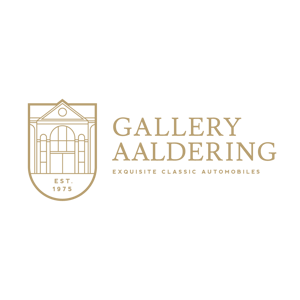 ---
Contact Person
Kontaktperson
---