Lot sold
EUR 25 000 - 35 000
(listed)
Estimate
EUR 25 000 - 35 000
(listed)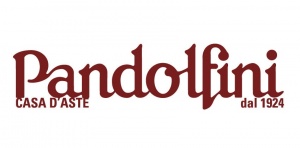 Pandolfini Casa D'Aste Srl
Location
Description
MG C ROADSTER (1968)
CHASSIS N. TV24258300TV
ENGINE: 6 CYLINDER
DISPLACEMENT: 2912 CM3
POWER: 145 CV
BODY STYLE: ROADSTER
MG was for many years one of the most famous brands among those specializing in sports cars, but it has been almost completely forgotten today. Created in 1922, as an acronym of Morris Garages, in fact MG started out as a small company dedicated to modifying the mass production Morris vehicles in a sporty style.
Through a succession of series (from the TA to the TF), in the 1940s MG was very successful on many markets, particularly in the United States. These archaic 'Midget' "T" series were replaced by the "A" in 1955 and then the "B" in 1962. This was a good two-seater car, built in a spider and coupé version that was unable, however, to fully develop its potential because of the small four cylinder engine.
For this reason, in 1967 a new version was prepared with a six cylinder three litre engine derived from an Austin unit. In that period the British motoring industry was going through a far-reaching process of reorganization and almost all the brands were flowing in to one big Holding: British Motor Holdings which later became British Leyland. In this context, collaborations or contaminations between the various brands were the order of the day and, for this reason, it was possible for the same engine to be moved from an Austin Healey to the MG C.
Compared to the MG B, the C received some updates in order to adapt the chassis parts (brakes and suspensions) for the increased performance, whilst the interior was slightly enriched considering the fact that the vehicle would have a higher price.
This model, developed as an expedient for exploiting a small market niche, still managed to create itself a large following amongst enthusiasts of British sportscars, and the 4544 examples produced represented good business for MG, which subsequently closed down at the end of the 1970s.
Today a left-hand drive MG C Spider is a rather unusual vehicle that is capable of giving great satisfaction to anyone who loves open-top British sports vehicles. The fact that it is not very common makes it a very special object that always arouses a lot of interest among enthusiasts.
The vehicle proposed here has been recently restored and is therefore in very good condition. It represents a rare opportunity of purchasing a special British sportscar with a real-world price.
The vehicle is in excellent mechanical condition but, for safety reasons, we advise the purchaser to have it checked over and to replace the fluids, filters and perishable elements.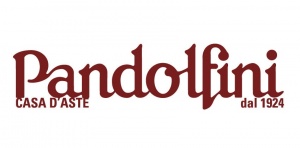 ---
Pandolfini Casa D'Aste Srl
Ramirez-Montalvo Palace
Borgo degli Albizi, 26
Italy

Contact Person
Kontaktperson
---