Lot sold
GBP 14 000 - 20 000
(listed)
Estimate
GBP 14 000 - 20 000
(listed)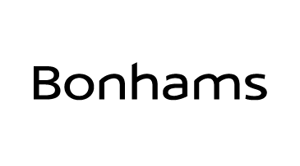 Location
Description
1960 MGA FIA Competition Roadster
Registration no. 696 CLL
Chassis no. GHN/91842
A successful outing for three EX182 pre-production prototypes at the Le Mans 24 Hours Race in 1955 provided perfect pre-launch publicity for MG's new sports car. Conceived as a replacement for the traditional T-Series MGs and launched in 1955, the MGA combined a rigid chassis with the Austin-designed, 1,489cc engine that had first appeared in the ZA Magnette. The overhead valve B-Series unit produced 68bhp (later 72bhp) at 5,500rpm on twin SU carburettors. Running gear was based on that of the TF, with independent front suspension and a live rear axle, but as far as its road manners were concerned the far superior MGA was in an entirely different league. Clad in a stylish aerodynamic body and capable of topping 95mph, the MGA proved an instant hit, selling 13,000 units in its first full year of production.
This FIA-specification MGA competition roadster was built and raced by the late Ron Cody and has competed in a number of race series over a period of approximately 20 years. During this time the car saw many victories in the Equipe GTS race series. This success led Ron to build, restore and race-prepare cars for other competitors to the same high standard, his engines being both very quick and reliable. Since the car last competed it has undergone a significant restoration, receiving a new livery of Rosso Corsa with Old English White striping. Most of the rebuild was carried out in 2015 with further works in 2020.
This MGA is powered by a 1,950cc B-Series engine producing 178bhp, notable features of which include an Arrow steel billet crankshaft; Carrillo con-rods; Burgess (special development) cylinder head; Piper (special development) camshaft; and a Weber 48DCO/SP carburettor. Other noteworthy features of this highly developed car include an MGB close-ratio gearbox; Quaife limited-slip differential; alloy front wings; new radiator with thermostatic fan; new electrical switches; new lighting wiring; and up-rated suspension incorporating Koni telescopic dampers. Requiring little more than an FIA date-compliant seat and harness to complete it, '696 CLL' is eligible for numerous race series in its current specification but can easily be modified for other purposes if so required.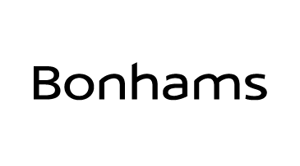 ---
Contact Person
Kontaktperson
First name
Bonhams Collectors' Car department
---