1971 Mercedes-Benz S-Class W111/112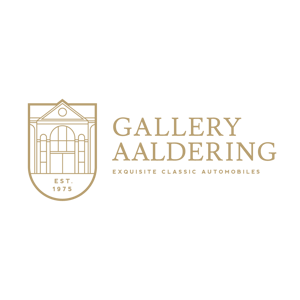 Location

Performance

147 kW / 200 PS / 198 BHP
Description
General information
Model year: 2022
Model code: w111
Registration number: AM-74-01
Technical information
Number of cylinders: 8
Engine capacity: 3.500 cc
Transmission: 4 gears, Automatic
Weights
Empty weight: 1.710 kg
Carrying capacity: 477 kg
GVW: 2.187 kg
Environment
Emission class: Euro 0
History
Number of owners: 2
PRICE REDUCTION! Have a look at this: A "Tabakbraun" Mercedes-Benz W111 280SE 3.5 convertible (w111.027 for insiders). Possibly the most stylish manner to get around in. Forget the vulgar super-yacht or standard Learjet. Style is a Mercedes-Benz 280SE with a tank full of petrol.
The W111 was the top-class car of its era. The advantage of driving such an older top-class is that they rarely feel the ravages of time passing. They feel as if they drive just as well as any modern car. For example modern cars with their huge rims and tyres as flat as a postman's elastic band can't
compare to the relaxing feeling of comfort of this W111's 14" rims with large wall tyres. That is good for at least a drop ones heart rate of 15 bpm the moment you turn the ignition key, pure chill!
This 1971 Mercedes-Benz W111 280SE 3.5 was supplied from new to the Unites States. In 2009 it arrived in the Netherlands and was added to the collection of a very knowledgable collector. The manner in which this car has been maintained and improved upon shows a great deal of insightful knowledge. The paintwork was resprayed in its original livery. The original interior trim has been treated and sealed by a specialist, thereby fully preserving the original leather for posterity. It looks great sight and is indicative of the expert fashion in which this car has been treated.
Over the past few years over € 15,000.- has been spent on maintenance and preservation of this wonderful Mercedes-Benz.
The bodywork looks fantastic, with nice and thin, correctly aligned panelwork. Brightwork and rims are also in peak condition. The quality of the respray has held up fantastically well.
As mentioned above the interior trim is in very good and authentic state. The wonderfully supple leather has developed a fine patina. The wooden dashboard inlay and bakelite steering wheel are similarly in a fine state. Other obvious interior elements are the Becker Mexico radio and original air conditioning.
Mechanically the car has enjoyed perfect maintenance. The engine bay stands out with its pure authenticity. Many parts have been remoulded adding to the appeal of this gleaming space. To top it all the car is a matching numbers example. The 3.5 litre V8 is attached to a 4-speed automatic gearbox that eminently suits the car's character. The 200 Ps engine reaches a top-speed of 200 km/hr. The fully overhauled air-conditioning adds to ones creature comforts when travelling of large distances in this lovely big convertible.
The work carried out to this Mercedes-Benz 280SE has been meticulously recorded in the accompanying invoices. The car's matching numbers and colours is confirmed on the Datenkarte that comes with the car.
This is a brilliant Mercedes-Benz 280 SE 3.5 in a wonderful original peak condition.
Gallery Aaldering is Europe's leading Classic Cars specialist since 1975! Always 400 Classic and Sportscars in stock, please visit www.gallery-aaldering.com for the current stock list (all offered cars are available in our showroom) and further information. We are located near the German border, 95 km from Düsseldorf and 90 km from Amsterdam. So easy traveling by plane, train, taxi and car. Transport and worldwide shipping can be arranged. No duties/import costs within Europe. We buy, sell and provide consignment sales (selling on behalf of the owner). We can arrange/provide registration/papers for our German (H-Kennzeichen, TÜV, Fahrzeugbrief, Wertgutachten usw.) and Benelux customers. Gallery Aaldering, Arnhemsestraat 47, 6971 AP Brummen, The Netherlands. Tel: 0031-575-564055. Quality, experience and transparency is what sets us apart. We look forward to welcoming you in our showroom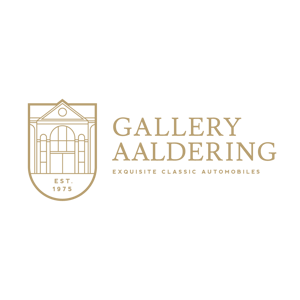 ---
Contact Person
Kontaktperson
---