1970 Mercedes-Benz W111/112
M-Coupe 5.5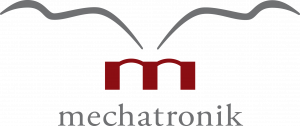 Location

Performance

360 PS / 265 kW / 356 BHP
Description
Moderne Automobiltechnik, implantiert in die optisch nach wie vor originalgetreuen Mercedes-Benz Klassiker, bedeutet für uns, mit viel Kreativität dafür Sorge zu tragen, dass die Synthese aus alter und moderner Technologie unseren Kunden nachhaltigen Fahrspaß beschert. Unsere qualitativ hohen Ansprüche, sowohl in der Entwicklungsarbeit als auch in deren Umsetzung, sind die Grundlage für unsere Arbeit, die sich dadurch auszeichnet, durch den Umbau der Fahrzeuge ihren besonderen Charme sowie ihre einzigartige Form zu erhalten. Eine Maxime, die der Respekt fordert, den wir gegenüber den Oldtimern mit dem Stern empfinden. Unser Bestreben ist es, eine Kombination aus optischer Originalität und technischer Performance, sowie Alltagstauglichkeit sicher zu stellen.
Das Herzstück unseres M-Coupés ist natürlich der Motor. In diesem Falle der Mercedes M113 Achtzylinder mit 5,5 Liter Hubraum und 360 PS/265 kW. Dieser V8-Motor wurde von Mercedes-Benz im September 1997 eingeführt und über die Jahre stetig weiterentwickelt und verbessert. In 34 Mercedes-Modellen verschiedener Baureihen diente er bis in das Jahr 2007 als kraftvoller Antrieb. Ausschlaggebend hierfür waren seine bekanntermaßen hohe Zuverlässigkeit und die beeindruckende Leistungsentfaltung. Aufgrund dieser Eigenschaften ist der Motor auch für unsere Umbauten die erste Wahl. Außerdem ist er 30 Kilogramm leichter als der Originalantrieb und sorgt im M-Coupé/M-Cabrio für eine optimale Gewichtsverteilung, die sich wiederum positiv auf die Fahrdynamik auswirkt. Alle Motoren, die den Weg in einen New-Tech Umbau finden, müssen strenge Qualitätskriterien erfüllen, bevor sie zur Generalüberholung in unserem hauseigenen Motorenbau zugelassen werden. Geringe Laufleistungen sowie das erfolgreiche Durchlaufen eines umfangreichen Überprüfungsverfahrens bei unseren Motorenexperten sind Grundvoraussetzungen. Im Anschluss werden alle Motoren in penibler Handarbeit komplett überholt. Bevor die Aggregate verbaut werden, erfolgt ein letzter Test auf dem Motorenprüfstand, bei dem abschließend nochmals sämtliche Funktionswerte geprüft werden. Erst mit positiven Abschluss dieses zweitägigen Prüfverfahrens erhält der Motor die finale Freigabe der Qualitätskontrolle und steht zum Einbau bereit. Ergänzt wird die Antriebseinheit jeweils durch das 5-Gang Automatikgetriebe (NAG1) von Mercedes-Benz, das vor dem Einbau vergleichbare Qualitätsanforderungen erfüllen muss. Die optimale Abstimmung zwischen Motor und Getriebe gewährleistet einerseits den souveränen Fahrkomfort und andererseits auch ein sportliches und dynamisches Fahrverhalten. Ein weiterer wichtiger Aspekt dieses Antriebspakets zeigt sich in puncto Werkstattservice. Jedes Mechatronik Fahrzeug kann grundsätzlich von jedem Mercedes-Benz Servicepartner weltweit via Motordiagnose geprüft werden und erübrigt dadurch die aufwendige Suche nach einem Classic-Spezialisten. Diese uneingeschränkte Alltagstauglichkeit ist es, die einen Mechatronik Umbau zu dem macht, was er ist – ein moderner Klassiker.
Die hohen Anforderungen, die wir beim M-Coupé/M-Cabrio an den Antrieb stellen, finden sich auch beim Fahrwerk wieder. Die Doppelquerlenker-Vorderachse und eine Eingelenk-Pendelachse mit hydropneumatischen Ausgleichsfedern und Niveauregulierung sowie Schraubenfedern vorne und hinten gewährleisten hohen Fahrkomfort und eine gesteigerte Fahrsicherheit. Eine hervorragende Traktion und hohe Agilität mit präzisem Einlenk- und ausgeglichenem Lastwechselverhalten sind dank des vollkommen neu abgestimmten Fahrwerks gewährleistet. In dem von uns entwickelten Fahrwerk kommen Performance-Federn und von KW Automotive entwickelte Stoßdämpfer zum Einsatz. Unser Mechatronik-Sportfahrwerk ermöglicht zudem ein exakt auf Ihre Erwartungen und Ihren Fahrstil zugeschnittenes Setup, das zusätzlich nochmals individuell an Ihre Wünsche und Anforderungen angepasst werden kann. Möglichst geringe Karosseriebewegungen und damit mehr Komfort auch bei dynamischer Fahrweise waren eines der obersten Entwicklungsziele unserer Fahrwerksspezialisten. In Kombination mit dem 5,5-Liter Motor gewährleistet das serienmäßig an der Hinterachse verbaute Mechatronik-Sperrdifferenzial eine noch bessere Kraftverteilung zwischen den Antriebsrädern. Die Mechatronik Hochleistungsbremsanlage gewährleistet durch die Verwendung hochwertiger Bauteile und dem serienmäßigen Einbau des Antiblockiersystems, dass sich Ihr M-Coupé/M-Cabrio jederzeit auch beim Bremsen zuverlässig und sicher beherrschen lässt. Die Bremsen sind präzise auf die Motorleistung und das Fahrwerk abgestimmt und sorgen dadurch für kompromisslose Sicherheit und eine optimale Bremsleistung. Jedes einzelne Teil wird besonders geprüft und dadurch den hohen Anforderungen gerecht. An der Vorderachse kommt die größere Zweikolben-Bremsanlage mit gelochten und innenbelüfteten Bremsscheiben zum Einsatz. Die Scheiben werden optimal gekühlt und überzeugen auch bei Nässe durch ihr gutes Ansprechverhalten. An der Hinterachse vertrauen wir auf die überarbeitete Serienbremsanlage des W111. Die Bremssättel sind serienmäßig schwarz lackiert, können jedoch individuell auch in Ihrer Wunschfarben konfiguriert werden.
Jedes von uns umgerüstete M-Coupé/M-Cabrio bietet natürlich weit höhere Sicherheitsstandards als dies zu seiner ursprünglichen Markteinführung Ende der 1950er Jahre der Fall war. Heutzutage haben Sicherheits- und Assistenzsysteme einen viel höheren Stellenwert, der selbstverständlich auch bei unseren Umbauten bestmögliche Beachtung findet. In Anbetracht der deutlich höheren Motor- und Fahrleistungen rüsten wir unsere Fahrzeuge daher serienmäßig mit modernen Sicherheitssystemen wie ABS und ASR aus. Dadurch wird sichergestellt, dass beim Tritt auf das Gaspedal die Leistung auf der Straße ankommt und das Fahrzeug auch beim Bremsen ständig kontrollier- und lenkbar bleibt. Darüber hinaus rüsten wir sämtliche Fahrzeuge ebenfalls serienmäßig an den Vordersitzen mit Dreipunktgurten und Kopfstützen aus.
Bei dem hier angebotenen Fahrzeug handelt es sich um eines von jährlich nur 5 gebauten M-Coupes aus dem Produktionsjahr 2016, welches als Ausstellungsfahrzeug konzepiert wurde. Ausgeliefert in der besonderen Farbkombination Ozeanblau mit Leder Coganc und sämtlichen Sonderausstattungsmöglichkeiten präsentiert sich dieser Wagen einem gänzlich Neuwertigen Zustand mit einer Laufleistung von lediglich 2.300 Kilometern seit Fertigstellung. Wir übergeben diesen Wagen selbstverständlich inklusive TÜV und frischem Service an seinen neuen Eigentümer. Für Detailfragen wenden Sie sich gerne jederzeit an unser Verkaufspersonal.
___________________________________________________________________________________
For us, modern automotive technology, implanted in the Mercedes-Benz classics, which are still true to the original, means using a great deal of creativity to ensure that the synthesis of old and modern technology provides our customers with lasting driving pleasure. Our high quality standards, both in the development work and in its implementation, are the basis for our work, which is characterized by the conversion of the vehicles to maintain their special charm and unique form. A maxim that demands the respect that we feel for vintage cars with a star. It is our endeavour to ensure a combination of optical originality and technical suitability for everyday use and performance. The engine is of course at the core of our conversion to the M-Coupe. The Mercedes M113 eight-cylinder engine has a capacity of 5.5 litres and 360 hp/265 kW. This V8 engines was introduced by Mercedes-Benz in September 1997 and continuously advanced and enhanced over the years. This powerful engine was used in 34 Mercedes models of various series until 2007. It was known for its high reliability and impressive performance. Because of these characteristics, the engine is also the first choice for our conversions. Moreover, it only weighs 30 kilos and is therefore lighter than the original engines. In the M-class coupé or cabriolet, this means that the weight is distributed more evenly, which has a positive effect on vehicle handling. Before the engine is installed, a final test is carried out on the engine test bench, in which all performance parameters are tested again. Only after the two-day testing procedure has been completed, the quality control department will give its final approval for the engine to be installed. The drive unit of our cars is supplemented by the Mercedes-Benz 5-speed automatic transmission (NAG1), which must meet the same quality requirements before installation. The ideal balance between engine and drive unit provides for reliable and easy handling combined with a sporty and dynamic driving performance. Repair services are another important aspect for the selection of this drive unit. In principle, any Mechatronik vehicle can be tested by any Mercedes-Benz service partner worldwide using conventional engine diagnosis tools. This saves owners the time-consuming search for a classic car specialist. This aspect of unrestricted practicality for every-day use makes the Mechatronik conversion what it is – a modern classic. Our high standards concerning the engines for our M-Coupe is also reflected in the suspension. The double wishbone front axle and a single-jointed swing axle with hydropneumatic differential springs and level control as well as coil springs at the front and rear ensure high driving comfort and increased driving safety. A perfectly aligned and adjusted suspension provides for excellent traction and high agility with precise steering and a balanced load change behaviour. The suspension, which we have developed ourselves, uses performance springs and shock absorbers developed by KW Automotive. Our Mechatronik sports suspension enables a setup that perfectly matches your expectations and your style of driving. Moreover, we can adjust it individually again, based on your own ideas and requirements. Our suspension specialists focus in particular on minimising the movements of the car body to increase the comfort level when the care is driven dynamically. In combination with the 5.5-liter engine, the Mechatronik limited-slip differential, which is fitted as a standard on the rear axle, ensures even better power distribution between the drive wheels. By using high-quality components and installing ABS as a general standard, Mechatronik's high-performance braking system ensures that your M-class coupé or cabriolet reacts reliably and safely at all times when braking. The brakes have been adjusted in a highly precise manner to engine performance and suspension, which ensures the highest degree of safety and the best possible braking performance. Each part is checked individually and therefore in compliance with our high standards. The larger two-piston braking system originating from the W126 is used on the front axle in combination with perforated and internally ventilated brake discs. The discs are cooled in the most efficient way possible and react perfectly, even on wet roads. On the rear axle, we rely on the refined standard brake system of the W111. It goes without saying that the M-Coupe we have retrofitted offer far higher safety standards than their original versions from the 1950s. Safety and assistance systems are much more advanced today, which is why their installation also has a high priority in our conversions. In view of the significant increase in engine and driving performance, we therefore equip all of our vehicles with modern safety features such as ABS and ASR. They make sure that the power reaches the road when you press the accelerator pedal and that the vehicle remains controllable and steerable at all times, also when braking. We also equip all of our vehicles with three-point belts and headrests on the front seats.
The vehicle offered here is one of only 5 built annually M-Coupes from the production year 2016, which was designed as an exhibition vehicle. Delivered in the special color combination of ocean blue with leather Coganc and all optional extras, this car presents itself in a completely mint condition with a mileage of only 2,300 kilometers since its completion. Of course we hand over this car including MOT and fresh service to its new owner. For detailed questions, please feel free to contact our sales staff at any time.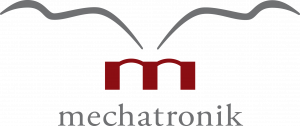 ---
Contact Person
Kontaktperson
---