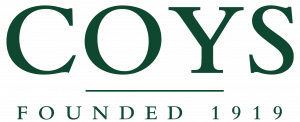 Location
Description
The original Mercedes-Benz Comte Trossi was built n the summer of 1930 at the Daimler-Benz factory at Stuttgart. The mechanical project director was Ferdinand Porsche and the chassis was created for a left-hand drive car. Both engine and chassis where shipped to Mercedes Benz dealership in Tokyo, where it stayed unsold for more than one year.
Towards the end of 1931 the chassis and engine, still without a body, was sent back to Stuttgart and then on to a Mercedes - Benz dealership in Milan.
This dealership was frequently visited by Count Carlo Felice Trossi who was a wealthy man and had a very strong passion for automobiles. At that time, Trossi was president of Scuderia Ferrari, that was racing Alfa Romeo and in charge of sport events held in Emilia Romagna area of Italy. Trossi also raced for Scuderia Ferrari and showed he had a talent as a professional race driver. He even finished in second place in the 1932 Mille Miglia with co-driver Antonio Brivio.
In the Autumn of 1932 the chassis and engine was finally bought by Count Carlo Felice Trossi and he started to look for the precise coachbuilder  for his new acquisition.
The design of the  Trossi was influenced by the form of two fighter airplanes (Curtiss P- 6E and Boeing P-26) and he decided to include their styling in the body of his car. Still today the identity of the panel beater is unknown. They suspect that a major   Italian designer were responsible for this design or maybe only Zagato could have designed something of that nature. Another thought was that Trossi, who loved English designs, would have given the project to a coachbuilder by the name of Willie White or maybe Park Ward, who had already built vehicles of this nature. 
Many different names were brandished around but the mystery was  unveiled in 1984 when Richard Polledo, director of Automobile Club Argentino and at one time owner of the vehicle, said the mysterious coachbuilder  was Jacques Saoutchik, of Ukranian origin but resident in Paris, France. He was a metal artist and besides having worked on the most prestigious marques of the era, he also created some bodies based on Mercedes chassis.
After Count Carlo Felice Trossi's death in 1949 the car was sold several times until it finally arrived in 1988 to the world famous fashion icon and classic car collector; Mr. Ralph Lauren. Today the  owner of the only original car  that ever existed is Ralph Lauren who  in 1992 decided to have a complete restoration that would return the SSK to its old splendid condition. The car then went on to win the Best of Show in the Concours D' Elegance in Pebble Beach in 1993 and the Concorso D' Eleganza at Villa D' Este in 2007.
This Mercedes Benz SSK Comte Trossi (Recreation) its a unique masterpiece built to the original specifications by OH Classic Cars. OH Classic Cars is an exclusive "recreation" car company which specializes only in unique classic car models of customized construction. It's master craftsman and coachbuilder is an Uruguayan based in Argentina.
OH Classic Cars partners come from a long history in the classic car world over  many decades. On one side and since the early 1960's,  one of the partners has been actively involved in the general restoration, craftsmanship, coachbuilding  and mechanics of hundreds of classic cars of the most diverse brands. On the other side and since the mid 1980's the other partners have been involved in the participation and organization of countless classic car rallys and exhibitions  throughout the world.
The story behind this car started more than 40 years ago in 1969. At that time, the craftsman of OH Classic Cars started this as a  solo project as an  exotic "Recreation". He started building the chassis and detailing the whole coachwork, brake system and many other parts, but sadly  he didn't have the time or enough money to continue the construction process. Therefore the project was stopped and abandoned for a long time. It was not until  2012 with OH Classic Cars partnership in full, the Mercedes Benz SSK Comte Trossi Recreation rekindled the build process.
This exquisite masterpiece of the Mercedes- Benz SSK Comte Trossi, has many components of the period and/or MB's: the rest were manufactured by OH Classic Cars according to original specifications.
Some technical features included are listed below:
1953 MB 300 engine, 2 Solex carburetors, original Bosch dynamo, external MB water pump, MB box.
Steering box manufactured in brass with worm gears of three entries (idem original)
Stainless steel-coated exhaust pipe
Cast-iron front axle with rim brakes
Bodywork completely made in handcrafted sheet metal according to scale
Rays wheels with Rudge centre (number 18)
Windshield frame in chrome-plated solid brass
Cast-iron rear differential with rim brakes
Rear light in stainless steel
Dashboard with the horology as from the original (amps, gas pressure, gas level, oil pressure, oil temperature, speedometer and a "Junghans" clock 8 tage).
Bosch Ignition and light keys
380 mm cast-iron coated bells and Perrot brakes
Marshall Trilux headlights
This fabulous car in black with black interior and after many years of development and investment is a fine recreation of the original and a wonderful tribute – with craftsmanship which must be admired.  Absolutely fabulous!
VAT is payable on the hammer price of this vehicle unless exported outside the EU.
View 1969 Mercedes-Benz SSK Count Trossi "Evocation" on www.coys.co.uk for further details.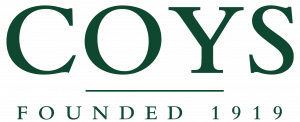 ---
Manor Court
Lower Mortlake Road
United Kingdom
Contact Person
Kontaktperson
---