2014 Mercedes-Benz SLS AMG
Lot sold
CHF 450 000 - 650 000
(listed)
Estimate
CHF 450 000 - 650 000
(listed)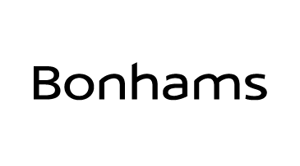 Location
Description
2014 Mercedes-Benz SLS AMG 'Black Series' Coupé
Chassis no. WDDRJ7HA9EA010656
"For anyone wishing to give their Mercedes that extra personal touch, Mercedes-AMG GmbH has just the answers. The Daimler-Chrysler subsidiary offers the combined experience of Mercedes-Benz and AMG in the field of high-quality enhancements for Mercedes-Benz passenger cars and puts the emphasis firmly on individuality when creating the customer's dream Mercedes." - Mercedes-AMG GmbH.
AMG, which is now the official performance division of Mercedes-Benz, has a long history of producing high-performance derivatives of Mercedes' standard production vehicles, and these improved versions enjoy an enthusiastic following world-wide, with prominent figures of the motorsports, entertainment, sport, and business communities being counted among aficionados.
With the introduction of the Mercedes-Benz SLS AMG in 2010, the Affalterbach-based firm took a significant step forward. First seen at the 2009 Frankfurt Motor Show and acknowledged as a tribute to the legendary 300 SL 'Gullwing' coupé of the 1950s – arguably the world's first supercar – the Mercedes-Benz SLS AMG was notable as the first car to be designed and built entirely in-house by Mercedes-AMG. A collectors' item from the day it was announced, the newcomer featured 'Gullwing' doors like its illustrious predecessor and succeeded the Mercedes-Benz SLR McLaren at the top of the German manufacturer's range. Styled by Mercedes-Benz's Mark Fetherston, the SLS AMG received numerous prestigious design awards, and is the only automobile ever to have won the (gold) Design Award of the Federal Republic of Germany. An open roadster version was introduced for 2011.
Boasting a chassis/body of mainly aluminium construction, the SLS (Sport Licht Super) was powered by a 6.2-litre V12 engine producing 563bhp initially - the most powerful normally aspirated production car engine of its day - while the seven-speed dual-clutch automatic transmission was similarly state-of-the-art. A rear wing, extendable at high speeds, kept the SLS stable at its near-200mph maximum, while its low weight (3,573lbs or 1,624kg) helped the car lap the Mercedes-Benz test track quicker than its SLR McLaren predecessor. Not surprisingly, given its pedigree, the SLS AMG proved very popular with racing drivers, Formula 1 World Champion Lewis Hamilton among them, while the list of celebrity owners includes Eddie Murphy, Arnold Schwarzenegger, Al Pacino, Roger Federer, Sylvester Stallone, and Tom Hanks.
Several limited-edition versions were introduced, including a GT3 racer, leading up to the SLS AMG GT Final Edition of 2014. Before then Mercedes had launched the Black Series, which was premiered at the 2012 Los Angeles Auto Show and entered production the following year. A high-performance variant, the Black Series had been inspired by the SLS AMG GT3 racer. Notable improvements over the SLS AMG included an extensively revised and more powerful engine producing 622bhp, and a reduction in weight of 70kg (154lb) courtesy of, among other things, more body panels in carbon fibre and a titanium exhaust system. The result of these changes was a reduction in the 0-60mph (0-97km/h) time to 3.2 seconds. In addition, the AMG SpeedShift DCT seven-speed transmission's 'Sport Plus' and 'Manual' modes had faster shifting than the standard model, while there were countless other upgrades made to the suspension, steering, wheels, brakes, and aerodynamics, the latter including an (optional) GT3-type fixed rear wing. Externally, the Black Series featured flared wheelarches and enhanced aerodynamic aids among numerous other subtle styling changes.
Mercedes-AMG CEO Tobias Moers has said that there are no plans for a successor to the SLS AMG, so for the time being this extraordinary car remains the ultimate expression of the noble 'Gullwing' tradition.
Finished in Mauritius Blue with matching interior, this spectacular Black Series was built to Gulf Co-operation Council (GCC) specification in December 2013 and delivered new to the present owner. Its mouth-watering specification includes the following:
AMG ceramic brakes
AMG sports bucket seats
AMG performance steering wheel in leather/Alcantara
AMG interior carbon package
AMG Speedshift seven-speed DCT transmission
AMG ride control adjustable sports suspension
AMG carbon fibre engine cover
AMG carbon fibre exterior mirrors
Electrically folding exterior mirrors
Increased power version
Aerodynamic package
Reversing camera
Garage door opener
Auto dimming interior and exterior mirrors
Tyre pressure monitoring system
Anti-theft
Automatic air conditioning
Command apps with DVD changer
Headlamp cleaning system
Bang & Olufsen Beo Sound
Interior motion sensor
Bi-xenon headlamps
Presented in effectively 'as new' condition, having covered a mere 125 kilometres from new, this collectible modern Mercedes-Benz comes complete with its spare wheel and tools, and is registered in Switzerland.
Mercedes-Benz SLS AMG « Black Series » coupé 2014
Châssis n° WDDRJ7HA9EA010656
•Construite aux spécifications Gulf Co-operation Council (GCC)
•Un seul propriétaire
•Seulement 125 kilomètres d'origine
•Comme neuve
•Immatriculée en Suisse
« Pour ceux qui souhaiteraient donner une touche personnelle à leur Mercedes, Mercedes-AMG GmbH a la réponse. La filiale de Daimler-Chrysler offre les expériences combinées de Mercedes-Benz et AMG en matière d'améliorations haut de gamme pour les Mercedes-Benz de route et met l'accent sur l'individualité lorsqu'elle crée la Mercedes de ses rêves pour un client. » - Mercedes-AMG GmbH.
AMG, aujourd'hui le département performance officiel de Mercedes-Benz, a une longue histoire dans la production de dérivés à hautes performances à partir des Mercedes de série et ces versions améliorées ont provoqué l'enthousiasme dans le monde entier, auprès de figures éminentes du monde de la compétition, des loisirs et des affaires, parmi ses nombreux aficionados.
Avec la présentation de la Mercedes-Benz SLS AMG en 2010, la firme basée à Affalterbach a fait un pas en avant significatif. D'abord exposée au Salon de Francfort en 2009 et présentée comme un hommage à la légendaire coupé 300 SL « papillon » des années 1950 – la première supercar du monde – la Mercedes-Benz SLS AMG était remarquable pour être la première voiture à avoir été conçue et construite entièrement par Mercedes-AMG. Classique dès sa présentation, la nouvelle venue était dotée de « portes en aile de mouette », comme son illustre devancière et succédait à la Mercedes-Benz SLR McLaren au sommet de la gamme du constructeur allemand. Dessinée par le styliste de Mercedes-Benz, Mark Fetherston, la SLS AMG reçut de nombreux et prestigieux prix et est la seule automobile à avoir remporté le Design Award de la République Fédérale d'Allemagne. Une version roadster fut dévoilée en 2011.
Faisant appel à une structure monocoque essentiellement en aluminium, la SLS (Sport Leicht Super) était animée par un moteur V12 de 6,2 litres développant 563 ch à l'origine – le plus puissant moteur atmosphérique de série à l'époque – associé à une transmission automatique à double embrayage et sept rapports, elle aussi du dernier cri. Un aileron arrière rétractable assurait la stabilité de la SLS à sa vitesse presque maximale de 320 km/h, son poids réduit de 1 624 kg lui permettant d'être plus rapide que sa devancière SLR McLaren sur la piste d'essai de Mercedes-Benz. Sans surprise, compte tenu de son pedigree, la SLS AMG s'avéra très populaire auprès des pilotes du championnat du monde de Formule 1, parmi lesquels Lewis Hamilton, tandis que la liste des célébrités la possédant comptait Eddie Murphy, Arnold Schwarzenegger, Al Pacino, Roger Federer, Sylvester Stallone et Tom Hanks.
Plusieurs séries limitées furent présentées, y compris une version compétition GT3, jusqu'à la SLS AMG GT Final Edition de 2014. Juste avant, Mercedes avait lancé la Black Series, dévoilée au Salon de Los Angeles en 2012, qui était entrée en production l'année suivante. Version haute performance, la Black Series s'inspirait de la SLS AMG GT3 de compétition. Les améliorations les plus notables de la SLS AMG incluait un moteur entièrement révisé et plus puissant développant 622 ch, et un poids réduit de 70 kg, grâce, entre autres, à de nombreux panneaux de carrosserie en fibre de carbone et à un système d'échappement en titane. Le résultat de ces modifications était une réduction du temps au 0 à 100 km/h à 3,2 secondes. De plus, les modes « Sport Plus » et « Manual » de la transmission AMG SpeedShift DCT à sept rapports permettaient des passages plus rapides que sur le modèle de série, tandis qu'on comptait de nombreux autres progrès à la suspension, à la direction, aux freins et à l'aérodynamique, incluant l'aileron arrière fixe de la GT3 (en option). Extérieurement, la Black Series se reconnaissait à ses ailes gonflées et ses aides aérodynamiques, parmi de nombreux autres détails.
Tobias Moers , le patron de Mercedes-AMG a dit qu'il n'y avait pas de successeur prévu à la SLS AMG, aussi cette extraordinaire voiture reste pour le moment l'ultime expression de la noble tradition des « ailes de mouette ».
Bleu Mauritius avec intérieur assorti, cette spectaculaire Black Series construite aux spécifications Gulf Co-operation Council (GCC) en décembre 2013 a été livrée neuve à son actuel propriétaire. Ses caractéristiques qui mettent l'eau à la bouche sont les suivantes :
Freins céramique AMG
Sièges baquet sport AMG
Volant performance en cuir et Alcantara AMG
Pack intérieur carbone AMG
Transmission Speedshift DCT à sept rapports AMG
Suspension sport adaptable AMG
Capot moteur AMG
Rétroviseurs en fibre de carbone AMG
Rétroviseurs rétractables électriquement
Version plus puissante
Pack aérodynamique
Caméra de recul
Commande d'ouverture de portes de garage
Rétroviseurs intérieur et extérieur à luminosité variable
Capteur de pression des pneus
Antivol
Air conditionné automatique
Changeur de DVD
Système de nettoyage des phares
Hifi Bang & Olufsen Beo
Capteur volumétrique intérieur
Phares bi-xénon
Présentée dans un état « comme neuf », n'ayant parcouru que 125 kilomètres d'origine, cette classique Mercedes-Benz moderne est vendue avec roue de secours et trousse à outils et immatriculée en Suisse.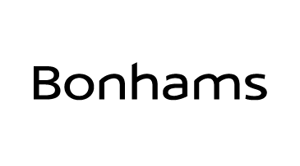 ---
Contact Person
Kontaktperson
First name
Bonhams Collectors' Car department
---