2009 Mercedes-Benz SLR McLaren
Stirling Moss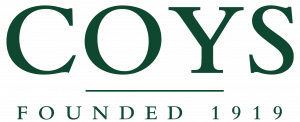 Location
Description
Serving as the final showcase for the SLR line and was to be the last built under the partnership between Mercedes and McLaren, the Stirling Moss was limited to a production run of only 75 examples and continues the Mille Miglia–centric theme of the previous SLR 722 and Roadster 722 S special-edition SLRs. The SLR Stirling Moss began production in early 2009, with all 75 cars produced by December and only available only to SLR owners.
Remaining totally true to the specifications of the 300 SLR, it is extremely sophisticated and yet at the same time decidedly spartan, doing without both a roof and side windows. There are just two wind deflectors a couple of centimetres in height to protect the driver and passenger from the airflow. Two air scoops integrated into the bodywork serve as roll-over bars. With this extreme concept the new SLR Stirling Moss is visually very different from all the other vehicles which belong to the elite sports car class.
Powered by a 5.4-litre supercharged V8 engine producing 641 hp with 0-to-62-mph sprints achieved in less than 3.5 seconds and a top speed of 217 mph. With a 200kg weight advantage over the previous SLR,  performance can only be described as phenomenal. A five-speed automatic gearbox feeds power to the rear wheels, there's no tricky clutch to contend with and being exposed to the elements only accentuates the feeling of speed.
The carbon fibre monocoque from the SLR has been developed to offer more rigidity with re designed sills and an extra rear cross member, making it one of the most structurally rigid open-top cars ever. However,  the exterior is radically different from that of other SLRs and the two-seat cabin has been pared back to essential basics, all trimmed in a mix of carbon fibre and leather.
Built on the 30th May 2009, this example boasts interesting history as it took part immediately after delivery from Stuttgart in the Mille Miglia. 1 of only 4 finished in white and 1 of only 2 boasting the carbon package and halogen lights and with recent maintenance by Daimler AG in April of this year, the car is as one would expect, in excellent condition in every respect.
Aggressive and involving, this car possesses the singularity of focus other hypercars cannot match. Un-registered and supplied with a Certificate of conformity, this highly sought after and extremely rare car, with only 75 made and only offered to existing SLR owners, it  is perhaps one of the most collectible hypercars on the market.
 
VAT is payable on the hammer price of this vehicle unless exported outside the EU.
View 2009 Mercedes-Benz SLR Stirling Moss on www.coys.co.uk for further details.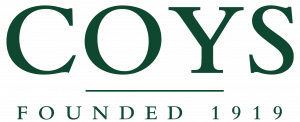 ---
Manor Court
Lower Mortlake Road
United Kingdom
Contact Person
Kontaktperson
---