2008 Mercedes-Benz SLR McLaren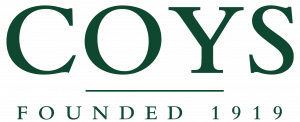 Location
Description
The famed Mercedes McLaren SLR boasts 617bhp, 5,439cc SOHC supercharged V-8 engine, five-speed AMG Speedshift R automatic transmission with three manual modes, four-wheel independent coil-spring suspension, and four-wheel Sensotronic hydraulic disc brakes.
As two of the most successful teams in motorsport, people tend to take notice when Mercedes-Benz and McLaren work together.
With each having an enviable racing record, few partnerships in the automotive world have been more fruitful. Mercedes-Benz had been supplying engines to McLaren in Formula One since the mid-1990s, and over the course of the following 15 years, McLaren F1 cars racked up numerous wins. Mercedes-Benz eventually acquired 40 percent of the McLaren Group, and at this time, the two companies produced their first road car together, the Mercedes-Benz SLR McLaren. When introduced in November 2003, the Ferrari Enzo was set to do battle with the Porsche Carrera GT, and accordingly, the car's performance and 206-mph top speed firmly put it into the upper echelon of supercars. Yet, there was much more to the story.
Rather than creating an all-out, no-compromises supercar, Mercedes-Benz and McLaren decided to go a slightly different route. Instead of placing the engine in behind the cabin, the car had a front-mid-engine layout, with the engine sitting behind the front wheels and just ahead of the cabin. This not only helped to improve the SLR's handling by giving it near-perfect weight distribution, but this also gave the car a rather spacious boot and cabin, which was not common in cars boasting such performance credentials. As it was supremely engineered and built to incredible standards at McLaren's facilities in Woking, it boasted a very high level of fit and finish, the kind befitting of any Mercedes-Benz. To many, it was the perfect automobile for cruising across Europe at a very high speed.
In order to attain its top speed, the SLR McLaren was powered by a hand-built 5.4-litre V-8 fitted with a Lysholm-type twin-screw supercharger. As the car could produce 617bhp at 6,500rpm, it goes without saying that acceleration was phenomenal, with a dash from 0 to 60 mph taking just 3.8 seconds, leading to a quarter-mile of 11 seconds.
This fantastic example was purchased in 2008 by its one and only registered keeper, who has covered a mere 16,000 miles from new.
In the last 500 miles chassis 1193 enjoyed an extensive service with the Mercedes SLR Centre in Brooklands, Surrey, supported by a recent invoice at a cost of £8600. Additionally the SLR will be supplied with a stamped service record, current UK MoT, original bill of sale, all books, manuals, and two sets of keys.
The Mercedes McLaren SLR is widely tipped by investors as a rock solid investment for the future. Finished in Crystal Laurite Silver with full Red Leather interior, and showing a mere 16,000 miles from new, this is an excellent example of a truly iconic supercar.
View 2008 Mercedes-Benz McLaren SLR Coupe on www.coys.co.uk for further details.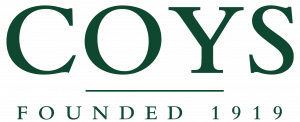 ---
Manor Court
Lower Mortlake Road
United Kingdom
Contact Person
Kontaktperson
---