2005 Mercedes-Benz SLR McLaren
Lot sold
GBP 220 000 - 280 000
(listed)
Estimate
GBP 220 000 - 280 000
(listed)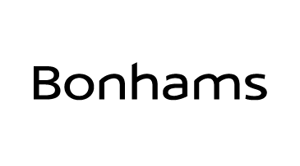 Location
Description
One owner from new
2005 Mercedes-Benz SLR McLaren Coupé
Registration no. WV05 GNZ
Chassis no. WDD 199 3761 M000524
Manufactured between 2003 and 2010, their new supercar allowed Mercedes-Benz and its then Formula 1 partner McLaren to showcase their collective experience in the development, construction and production of high-performance sports cars and, just like its legendary 300 SLR predecessor of 1955, it incorporated technological developments that were ahead of their time. Yet the term 'supercar' does not do full justice to the SLR, which, its peerless performance notwithstanding, is a luxurious and finely engineered Gran Turismo in the best traditions of Mercedes-Benz.
The heart of any car is its engine, and that of the SLR McLaren is truly outstanding. Produced at Mercedes-Benz's AMG performance division, it is a 5.5-litre, 24-valve, supercharged V8 producing 617bhp, making it one of the most powerful engines ever found in a series-produced road-going sports car. Impressive though this peak horsepower figure is, it is the torque produced by this state-of-the-art 'blown' motor that is its most remarkable feature. The torque curve is almost flat: there is already 440lb/ft by 1,500 rpm and well over 500lb/ft between 3,000 and 5,000 revs. As Car & Driver magazine observed: 'This lends mind-boggling elasticity to the SLR, with passing performance that has to be felt to be appreciated.'
In the interests of maximum fuel efficiency, the screw-type compressor is controlled by the engine management system and only activated when the driver floors the accelerator. Needless to say, the SLR McLaren delivers performance figures that are still among the best in its class; taking just 3.8 seconds to sprint from 0 to 100km/h (62mph), it passes the 200km/h (125mph) mark after 10.6 seconds and from a standing start takes just 28.8 seconds to reach 300km/h (186mph). The two-seater has a top speed of 334km/h (207 mph).
A front-engined layout was chosen in the interests of optimum weight distribution, handling dynamics and braking stability, the motor's dry-sump lubrication system enabling it to be mounted lower in the chassis. The five-speed automatic transmission was specially optimised for very high torque and also offers the driver the option of choosing between different shift characteristics using the Speedshift system.
Reflecting the long-term technological collaboration that Mercedes-Benz and McLaren enjoyed in Formula 1, the SLR's carbon fibre composite monocoque body/chassis structure was produced in the latter's then all-new facility in Woking, England. Clearly showing its Formula 1 parentage, the suspension is by means of double wishbones all round. The power-assisted rack-and-pinion steering is speed sensitive, while the SLR's Sensotronic Brake Control (SBC) and Electronic Stability Program (ESP) enable its sporting nature to shine through while maintaining the usual safety standards. The pioneering use of composite technology has also been extended to the brake discs, which are manufactured from a fibre-reinforced ceramic material capable of withstanding extremely high temperatures and offering a level of fade resistance hitherto unattainable in series-produced road cars. Topping off this technological tour de force is the electronically controlled rear spoiler, which rises to an angle of 65 degrees when the driver brakes heavily, boosting the braking effect by increasing aerodynamic drag and lending the SLR outstanding stability when braking from high speeds.
The Mercedes-Benz SLR McLaren was launched in South Africa and introduced for the 2005 model year priced at $455,000, although choosing from the lengthy list of options could add considerably to the total.
Finished in black with red leather interior, and equipped with 19" Turbine wheels, this superb example was first registered on 14th April 2005 and has had only one owner from new. Offered with ten expired MoTs, a V5C document, fresh MoT and full service history with McLaren Brooklands, it represents a rare opportunity to acquire a low-mileage example of this exclusive, limited edition supercar.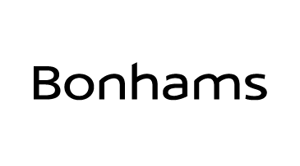 ---
Contact Person
Kontaktperson
First name
Bonhams Collectors' Car department
---