2000 Mercedes-Benz SL
320 R129 Mille Miglia VIP-Edition Nr 1 von 12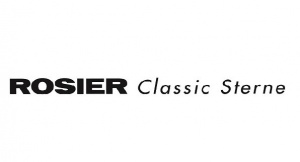 ROSIER Classic Sterne GmbH
Location

Performance

165 kW / 225 PS / 222 BHP
Description
Wir freuen uns Ihnen diesen Sensations-R129 anbieten zu dürfen. Als Sondermodell ?Mille Miglia? wurde dem legendären italienischen Langstreckenrennen von Brescia nach Rom Tribut gezollt, auf dem Mercedes-Benz bereits unzählige Rennerfolge feiern durfte. Im April 2000 entstanden exakt 12 Fahrzeuge der VIP-Edition. In Anlehnung an die legendären Mercedes-Benz Silberpfeile war die Lackierung in Brillantsilber also gesetzt. Eine exklusive Nappa-Leder Ausstattung in schwarz mit silbernem Unterzug und Zierelemente in schwarzem Vogelaugenahorn mit Mille Miglia Emblem unterstrichen den Auftritt der seltenen Rarität. Eine fortlaufende Nummerierung auf der Mittelkonsole vermittelte subtil in welch besonderem 129er man unterwegs war. In diesem Fall: in der Nummer 1!
Mit einer Laufleistung von 57.250 km befindet sich das Fahrzeug in einem ausnahmslosen Topzustand. Kein Wunder, denn die vergangen Jahre Verbrachte dieser SL bereits in exklusiven Sammlungen, erst im Mercedes-Benz Museum, dann in einer bedeutenden Sammlung im Süden Europas. Das Fahrzeug wird mit einer umfangreichen Wartung nach Herstellervorgaben durch unsere zertifizierte Mercedes-Benz Manufaktur sowie mit einer neuen Haupt- und Abgasuntersuchung verkauft.
**Ausstattung:**
744U BRILLANTSILBER - METALLICLACK
241 FAHRERSITZ LI. ELEKTR.VERSTELLBAR M.MEMORY
242 FAHRERSITZ RE. ELEKTR.VERSTELLBAR M.MEMORY
249 INNEN- UND AUSSENSPIEGEL AUTOMAT. ABBLENDBAR
270 ANTENNE FÜR TELEFON NETZ D AUF KOTFLÜGEL HI. LI.
309 CUPHOLDER
353 AUDIO 30 APS
404 MULTIKONTURSITZ LINKS
405 MULTIKONTURSITZ RECHTS
441 LENKSÄULE ELEKTRISCH EINSTELLBAR
500 AUSSENSPIEGEL LI. U. RE. ABKLAPPBAR
501 AUSSENSPIEGEL LI U. RE MIT MEMORY
551 EINBRUCH- UND DIEBSTAHLWARNANLAGE (EDW)
565 FONDSITZE FÜR SL-TYPEN
600 SCHEINWERFER - REINIGUNGSANLAGE
612 LEUCHTEINHEIT: XENON-SCHEINWERFER
682 FEUERLÖSCHER
740 VERDECKSTOFF 9001 SCHWARZ
801 MODELLJAHR 2001
819 CD-WECHSLER
854 TELEFON (HANDY) SEITLICH RECHTS AM DOM, FREISPRECHANLAGE UND ANTENNE
873 SITZHEIZUNG FAHRERSITZ LINKS UND RECHTS
988 KFZ-BRIEF UND COC PAPIERE (MIT EG-TYPSCHILD)
P28 SONDERMODELL "SL EDITION"
We are pleased to offer you this sensation R129. As a special model "Mille Miglia" tribute was paid to the legendary Italian long-distance race from Brescia to Rome, on which Mercedes-Benz has already celebrated countless racing successes. In April 2000, exactly 12 vehicles of the VIP edition were produced. In the style of the legendary Mercedes-Benz Silver Arrows, the paint finish in brilliant silver was thus a given. An exclusive Nappa leather interior in black with silver underlay and trim elements in black bird's eye maple with Mille Miglia emblem underscored the appearance of this rare rarity. Sequential numbering on the center console subtly conveyed which special 129 one was traveling in. In this case: in number 1!
With a mileage of 57,250 km, the car is in top condition without exception. No wonder, because the past years spent this SL already in exclusive collections, first in the Mercedes-Benz Museum, then in an important collection in southern Europe. The vehicle is sold with an extensive maintenance according to manufacturer specifications by our certified Mercedes-Benz Manufacture and with a new main and exhaust emission test.
**Equipment:**
744U BRILLIANT SILVER - METALLIC PAINT
241 DRIVER SEAT LE. ELEKTR.VERSTELLBAR M.MEMORY
242 DRIVER SEAT R. ELECTR.ADJUSTABLE W.MEMORY
249 INTERIOR AND EXTERIOR MIRRORS AUTOMAT. FOLDABLE
270 ANTENNA FOR PHONE NET D ON FENDER HI. LI.
309 CUPHOLDER
353 AUDIO 30 APS
404 MULTICONTOUR SEAT LEFT
405 MULTICONTOUR SEAT RIGHT
441 ELECTRICALLY ADJUSTABLE STEERING COLUMN
500 EXTERIOR MIRRORS LE. U. RE. FOLDABLE
501 EXTERIOR MIRRORS LEFT AND RIGHT WITH MEMORY
551 BURGLAR AND ANTI-THEFT ALARM SYSTEM (EDW)
565 REAR SEATS FOR SL-TYPES
600 HEADLIGHTS - CLEANING SYSTEM
612 LIGHT UNIT: XENON HEADLIGHTS
682 FIRE EXTINGUISHER
740 SOFT TOP 9001 BLACK
801 MODEL YEAR 2001
819 CD CHANGER
854 TELEPHONE (CELL PHONE) ON THE RIGHT SIDE OF THE DOME, HANDS-FREE SYSTEM AND ANTENNA
873 HEATED DRIVER'S SEAT LEFT AND RIGHT
988 REGISTRATION CERTIFICATE AND COC PAPERS (WITH EC TYPE PLATE)
P28 SPECIAL MODEL "SL EDITION
Für weitere Detailinformationen zu diesem Fahrzeug oder Interesse an einem Besichtigungstermin kontaktieren Sie unser Verkaufsteam Dietrich Gross 0441-209780-12.
Unseren aktuellen Fahrzeugbestand finden Sie unter www.classic-sterne.de
Zubehörangaben ohne Gewähr, Änderungen, Zwischenverkauf und Irrtümer vorbehalten!
----powered by two Sales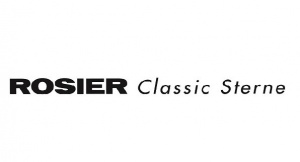 ---
ROSIER Classic Sterne GmbH
Bremer Heerstraße 267
Classic Center Oldenburg
Germany

Contact Person
Kontaktperson
---