1973 Mercedes-Benz SL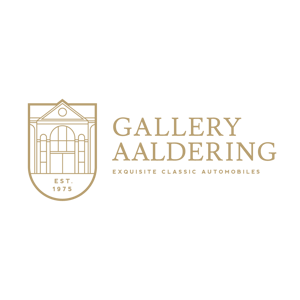 Location
Description
Transmission: 3 gears, Automatic
Model year: 2023
Registration number: MB-15-21
Price reduction € 38.950,- now only € 33.000,-!
Let's go for colour! That must have been foremost in the mind of the person who imaginatively put this R107-generation Mercedes-Benz 450SL together. What a great combination of colour it is too! We have a Thistle Green exterior with green carpets, a light green dashboard and green leather upholstery. A truly spectacular combination. The colour is further set off by its black hood. It is a 1973 edition with the lovely classic bumpers, the bumpers were enlarged by no less than 8 cm the next year in order to comply with new safety measures. That this is an American supplied car is not surprising as at least two-thirds of all production went to the States. The SL at the time of the R107 received the most evocative American description ever of being a "personal luxury car", we have absolutely no idea what that entails but it does seem to carry a whiff of success.
The car is in great shape. The bodywork has been given a fresh coat of paint, keeping to the original colour it has happily kept up well. The nice and thin panelwork has correct alignment. The iconic crown top hubcaps which suit the car down to the ground are in a good state and the wheels are shod in good quality, correctly sized tyres. The hood mechanism works with ease and shuts properly. The paintwork is showing a few minor signs of use commiserate with the car's age and mileage.
The interior looks great and being fully original it, not surprisingly, does show light signs of having been in use over the years. The SL has gauges displaying both miles and kilometres. The whole interior is, as is wont with "Das Haus" cars from this era, built to last for all eternity. Every switch and control works as well as they did the day the car was supplied. The dashboard is the epitome of German efficiency and functionality. The leather is lovely supple and carpets also look just fine. The fitted Becker radio forms the cherry on top of the cake.
Driving around in this car is pure joy. The R107 was famed for its good driving characteristics at its inception and taking the underlying mechanics into consideration it is hardly unexpected this is a fine handling motor. The car has a 4.5 litre V8, low compression, fuel-injected engine. It provides 190 Ps transferred through its 3-speed automatic. As the American speed limit is about 60 miles per hour in most places, this is a car eminently suitable to tour with. A good suspension is responsible for a comfortable ride and the brakes are perfectly responsive.
This Mercedes-Benz 450SL from the R107 series has been beautifully put together in quite an unusual and very appealing fashion.
Gallery Aaldering is Europe's leading Classic Cars specialist since 1975! Always 400 Classic and Sportscars in stock, please visit www.gallery-aaldering.com for the current stock list (all offered cars are available in our showroom) and further information. We are located near the German border, 95 km from Düsseldorf and 90 km from Amsterdam. So easy traveling by plane, train, taxi and car. Transport and worldwide shipping can be arranged. No duties/import costs within Europe. We buy, sell and provide consignment sales (selling on behalf of the owner). We can arrange/provide registration/papers for our German (H-Kennzeichen, TÜV, Fahrzeugbrief, Wertgutachten usw.) and Benelux customers. Gallery Aaldering, Arnhemsestraat 47, 6971 AP Brummen, The Netherlands. Tel: 0031-575-564055. Quality, experience and transparency is what sets us apart. We look forward to welcoming you in our showroom.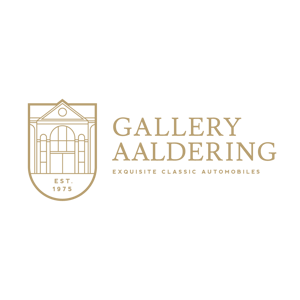 ---
Contact Person
Kontaktperson
---