1969 Mercedes-Benz SL Pagode
280 SL Roadster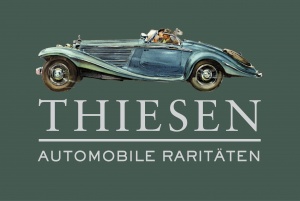 Location
Description
- Europäische Erstauslieferung
- Umfangreich restauriert
- Ansprechende Farbgebung
Beschreibung:
Der Mercedes-Benz 280 SL Roadster (W 113) wurde von 1967 bis 1971 in insgesamt 23.885 Einheiten gebaut. Er verfügt gegenüber dem 230 SL bereits über 4 Scheibenbremsen und eine siebenfach gelagerte Kurbelwelle.
Dieser Mercedes 280 SL Roadster wurde 1969 für den europäischen Markt produziert. Gemäß vorliegender Unterlagen war das Fahrzeug zwischenzeitlich in der Schweiz beheimatet. Im weiteren Verlauf gelangte der Wagen zurück nach Deutschland. Hier wurde der Wagen unter der Regie des Vorbesitzers auf seiner weitgehend unberührten und rostfreien Basis durch Fachbetriebe umfangreich restauriert. Dabei wurde das Fahrzeug vollständig neu lackiert, das Interieur erneuert und der gesamte Zierrat überarbeitet. Die Technik inklusive der Verschleißteile wurde im Zuge der Restauration entweder instand gesetzt oder erneuert. Die ausgeführten Arbeiten sind durch Rechnungen teilweise dokumentiert. Gemäß vorliegender Datenkarte entspricht die eingeschlagene Motornummer den Auslieferungsspezifikationen. Ein guter Alltagsklassiker in ansprechender Farbkombination und herausragendem Zustand.
Ausstattung:
Automatik, Servolenkung, original Radio Becker, Hardtop, Kopfstützen, Weißwandreifen, etc.
Motor:
Reihensechszylinder, 2.748 cm³, 170 PS (Werksangaben)
---
- European delivery
- Extensively restored
- Attractive colour scheme
Description:
The Mercedes-Benz 280 SL Roadster (W 113) was built from 1967 to 1971 in a total of 23,885 units. Compared to the 230 SL, it already had four disc brakes and a crankshaft with seven bearings.
This Mercedes 280 SL Roadster was produced in 1969 for the European market. According to available documents, the vehicle was temporarily at home in Switzerland. Later, the car returned to Germany. Here the car was extensively restored by specialist companies under the direction of the previous owner on its almost untouched and rust-free basis. The vehicle was completely repainted, the interior was renewed and the entire ornamentation was reworked. The technology, including the wear parts, was either repaired or replaced in the course of the restoration. The work carried out is partly documented by invoices. According to the Mercedes-Benz data card, the stamped engine number corresponds to the delivery specifications. A beautiful daily driver in an attractive colour combination and excellent condition.
Equipment:
Automatic, power steering, original radio Becker, hardtop, headrests, whitewall tyres, etc.
Engine:
In-line six-cylinder, 2,748 cm³, 170 hp (factory specification)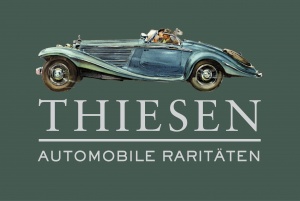 ---
---