1968 Mercedes-Benz SL Pagode
280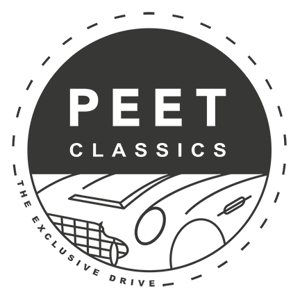 Location

Performance

125 kW / 170 PS / 168 BHP
Description
The Roger Federer of the Mercedes stable. One of the most athletic cars of its time. A true pioneer. The perfect embodiment of luxury refinement: fast, agile, and stunningly beautiful. Built to conquer hearts and possess eternal youth. This 1968 Mercedes 'Pagoda' 280 SL won't just pass you by. Not then. Not now. Not ever.
To dive into the development process of the 280 SL, we have to go back to the year 1963. As a successor to the iconic Mercedes 300 SL 'Gullwing', Mercedes came up with an innovative new model. The perfect successor ideally had to have its own character while continuing the elegant line of the 1950s 300 SL. Producing a distinctive model within the Mercedes family was the goal. It became a streamlined roadster with a removable hard-top. For the 'Pagoda' 280 SL, it was the combination of sporty elegance and durability that led to its enormous attraction.
The production process, which consisted of a combination of manual and mechanical processes, was highly advanced for its time. The body was handcrafted from steel and aluminum. Then a special paint was applied that was resistant to corrosion and aging. The interior was also innovative and detailed. Sleek and modern, equipped with a wide range of advanced features and technologies. The 280 SL was built to last. A true Mercedes, luxurious, fast, and reliable.
All that considered, it makes sense that our Mercedes is still in such good condition. Even though the Mercedes has a dent, scratch, or bump here and there, it is an extremely well-maintained and sturdy specimen. Both technically and in terms of bodywork, the car is strong. Even the interior looks good.
But it's not just looks! he 280 SL also has substance. Under the hood, a six-cylinder inline engine was standardly installed. A specially designed engine by Mercedes with impressive power and torque. The same goes for our Mercedes. With an engine displacement of 2.8 liters (2,746 cc) and a power output of 185 horsepower, it is quick on the road. And strong, as it possesses an engine known for its strength and reliability, considered indestructible by experts. The engine is equipped with mechanical fuel injection, which improves fuel consumption and emissions. The refined injection system also provides precise and uniform fuel delivery, resulting in a smooth and responsive driving behavior of the car. The power of the engine is transmitted to the rear wheels via a (modified by specialist Van Dijk in Lisse) manual 6-speed gearbox. The original gearbox comes with the car.
One of the key features of the Pagoda is its excellent handling. This is partly due to the additional Vredestein Sprint and Quatrax wheels. The car is built on a solid chassis and has independent suspension at the front and rear, providing a very stable and responsive ride, even on winding roads. The well-balanced weight provides good agility and precision in steering response. The Pagoda has a well-damped suspension and a spacious interior, providing extra comfort for the car. Both with and without the original hard-top. It will come as no surprise that our Mercedes Pagoda 280 SL drives incredibly well, even after over 60 years!
Are you looking for a true Mercedes star? Come and take a look at this ever smooth 280 SL Pagoda, or contact [email protected].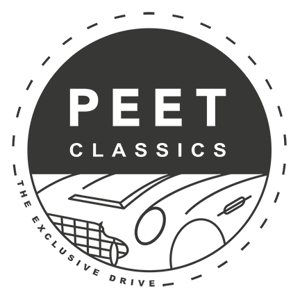 ---
Contact Person
Kontaktperson
---