1968 Mercedes-Benz SL Pagode
W113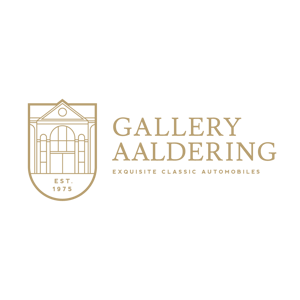 Location
Description
Transmission: 4 gears, Manual gearbox
Model year: 2023
Registration number: MB-23-65
This must be one of the finest choices of all Pagoda's. A 1968 Mercedes-Benz 280SL fitted with the ever popular 2.8-litre straight-six and manual transmission. Now that is a delightful combination. In this case, all that fine machinery is clad in totally restored bodywork and chassis. In the recent past, this beautifully presented car was restored from top to toe.
The bodywork was taken back to bare metal and repaired where needed. The car was resprayed in this gorgeous colour and given a new hood. The result is truly stunning. The nice and thin panelwork has correct alignment. The car stands on its original wheels and hubcaps, shod in correctly sized tyres. The hood is easy to use and fits perfectly. The nice thing about a Pagoda is that Mercedes-Benz included the tonneau in the bodywork.
The interior trim was completely reupholstered. Inside the Pagoda are fine grey carpets and dark brown leather seat upholstery. The colour combination of the exterior and interior gives the car an irresistible allure. The rest of the interior is also neatly appointed and in good shape. All of the instruments and switching gear are in correct working order and look great. The seats are very comfortable and the steering wheel is in a good state.
Mechanically the maintenance has been exemplary. This car's engine was then the top of the range version. The 2.8-litre six-cylinder develops 170 PS and provides ample power under every circumstance. The smooth running engine goes through the range nicely and the manual 4-speed is well suited to its relaxed road manners. The gear ratios have been set according to the torque-rich nature of the six-cylinder and allow you to be nice and lazy when changing gear. The brakes and suspension have been properly looked after. The engine bay is pristine. This car drives exactly as you might expect a proper Mercedes-Benz would.
So this is a very attractive Mercedes-Benz 280SL W113 Pagoda to look at as well as a considerable joy to drive thanks to the splendid and rare combination of the 280 engine and manual transmission.
Gallery Aaldering is Europe's leading Classic Cars specialist since 1975! Always 400 Classic and Sportscars in stock, please visit www.gallery-aaldering.com for the current stock list (all offered cars are available in our showroom) and further information. We are located near the German border, 95 km from Düsseldorf and 90 km from Amsterdam. So easy traveling by plane, train, taxi and car. Transport and worldwide shipping can be arranged. No duties/import costs within Europe. We buy, sell and provide consignment sales (selling on behalf of the owner). We can arrange/provide registration/papers for our German (H-Kennzeichen, TÜV, Fahrzeugbrief, Wertgutachten usw.) and Benelux customers. Gallery Aaldering, Arnhemsestraat 47, 6971 AP Brummen, The Netherlands. Tel: 0031-575-564055. Quality, experience and transparency is what sets us apart. We look forward to welcoming you in our showroom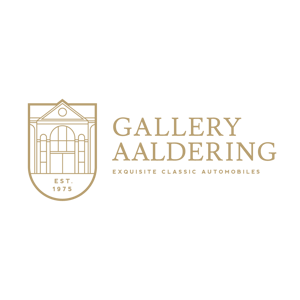 ---
Contact Person
Kontaktperson
---