1966 Mercedes-Benz SL Pagode
230 SL W113 Pagode toller Dailydriver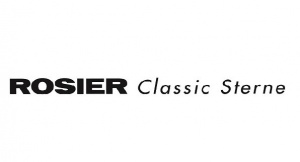 ROSIER Classic Sterne GmbH
Location

Performance

110 kW / 150 PS / 148 BHP
Description
Diese elegante Mercedes-Benz 230SL Pagode aus 1966 wurde an Ihren erste Besitzer im sonnigen Kalifornien/USA ausgeliefert. Die Auslieferungsfarbe war 050 weiß in Verbindung mit rotem Leder. In 2011 erwarben wir den Wagen in Emeryville, einer beschaulichen Kleinstadt im Alameda County im Bundesstaat Kalifornien/USA. Die Substanz der mittlerweile 45 Jahre alten Pagode war ausgezeichnet. Aus Qualitätsüberlegungen heraus haben wir uns trotzdem entschieden, den Wagen umfangreich zu überarbeiten. In diesem Zug wurde auch das in die Jahre gekommene Interieur des Wagens von unserem Sattler in Spitzenqualität erneuert. Nach Fertigstellung in 2012 verkauften wir den Wagen an einen Liebhaber Klassischer Automobile hier in Niedersachsen. Der Wagen kam regelmäßig zu uns in den Service und erhielt vor etwa 1 Jahr eine neue Einspritzpumpe. Der enge Terminkalender des Besitzers lässt Ihm leider nicht viel Zeit für die Nutzung der Pagode. Gerade einmal rund 6.000 km kamen in den letzten 10 Jahren zusammen. So hat sich der bisherige Besitzer nun dazu entschieden, den Wagen in eine neue liebevolle Hand abzugeben. Die Aufgabe des Verkaufs haben wir gerne übernommen. Gerne zeigen wir Ihnen die Pagode ausführlich hier in unserem Showroom in Oldenburg, Sie werden begeistert sein.
This elegant Mercedes-Benz 230SL Pagoda from 1966 was delivered to its first owner in sunny California/USA. The delivery color was 050 white in combination with red leather. In 2011 we acquired the car in Emeryville, a small town in Alameda County in the state of California/USA. The substance of the now 45-year-old Pagoda was excellent. Nevertheless, due to quality considerations, we decided to extensively overhaul the car. In this process, the interior of the car, which was getting on in years, was also renewed by our upholsterer in top quality. After completion in 2012 we sold the car to a lover of classic cars here in Lower Saxony. The car came regularly to us for service and received a new injection pump about 1 year ago. Unfortunately, the owner's busy schedule does not allow him much time to use the Pagoda. Just about 6,000 km came together in the last 10 years. So the previous owner has now decided to give the car into a new loving hand. We gladly took over the task of selling the car. We would be happy to show you the Pagoda in detail here in our showroom in Oldenburg, you will be thrilled.
Für weitere Detailinformationen zu diesem Fahrzeug oder Interesse an einem Besichtigungstermin kontaktieren Sie unser Verkaufsteam Dietrich Gross 0441-209780-12.
Unseren aktuellen Fahrzeugbestand finden Sie unter www.classic-sterne.de
Zubehörangaben ohne Gewähr, Änderungen, Zwischenverkauf und Irrtümer vorbehalten!
----powered by two Sales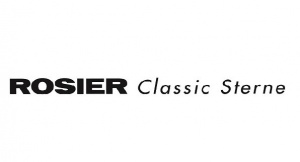 ---
ROSIER Classic Sterne GmbH
Bremer Heerstraße 267
Classic Center Oldenburg
Germany

Contact Person
Kontaktperson
---