1965 Mercedes-Benz SL Pagode
230 SL W113 PAGODE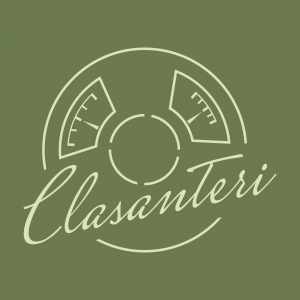 Exterior brand colour

RAUCHSILBER LIGHT BROWN METALLIC COLOR
Location
Description
MERCEDES-BENZ 230 SL W113 PAGODE '1965
CHASSIS NR. WDB11304210007489
FIRST REGISTRATION IN 01.07.1965. IMPORTED FROM NORWAY AND REGISTERED TO GERMANY IN 2020.
2.3 LITRE INLINE SIX ENGINE WITH FUEL INJECTION
4-SPEED MANUAL GEARBOX
RAUCHSILBER LIGHT BROWN METALLIC COLOR WITH LIGHT BROWN LEATHER INTERIOR
ODOMETER 129 000
The Gullwing Mercedes, 300 SL, was never supposed to become a serial production version for street use. It was designed as a racing car. However, the Austrian-born, New York-based importer of European sport and luxury cars, Max Hoffmann, saw a growing demand for sports cars in the post-war period, especially in the US market. In 1953, Hoffmann met the Mercedes management team in Stuttgart and it was decided to produce a about thousand street cars of the 300 SL.
The production of the Gullwing Mercedes turned out to be particularly expensive, since its base car was a handmade sports car. Mercedes-Benz engineers was given the task of realizing a sports car, the production costs of which were half the costs of Gullwing, but the beauty of the body could not be compromised. The end result was the 190 SL introduced in 1955, whose shapes resembled the 300 SL, but the power source was a direct four-cylinder petrol engine.
The Mercedes 190 SL was an instant sales success, but it left a gap for a performance sports car.
In 1963, Mercedes corrected the situation and presented the W113 230SL at the Geneva Motor Show. The chassis structure was borrowed from the W111 Mercedes, shortening it by 30 centimeters. The engine and powertrain, on the other hand, was familiar from the W112-S-Mercedes, a 2.3-liter inline six engine. The hard top roof was designed for the open model by a designer named Paul Bracq. Due to the low and backward sloping roof, the car received the legendary nickname, Pagoda.
This car in question is an early model of the W113 series, first registered in July 1965 for the US. The car was imported to Norway in 1996 and completely restored in 1998. The current German owner of the car bought a Mercedes from Norway in 2020. The car has been comprehensively refurbished and serviced during the current owner's time: Radiator and car's rear suspension parts have been renewed and whole rear axle refurbished. Car's electrics incl. new alternator have been refurbished and engine have been serviced during the current owner. There are documents for all maintenance and repairs recently done.
The body of the car and the Rauchsilber light brown metallic paint surface are in very good condition, as is the light brown leather upholstery. The original hardtop is included and in good condition.
Very beautiful example of early Mercedes-Benz 230 SL Pagoda. Registered as a historic vehicle and ready to drive with fresh Mot/Tüv inspection done.
The car is located in Lippstadt, Germany.
Views by appointment only.
Worldwide shipping with generous rates.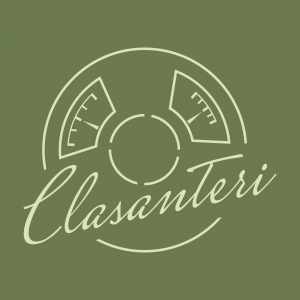 ---

Contact Person
Kontaktperson
---