1961 Mercedes-Benz SL Pagode
Lot sold
GBP 70 000 - 80 000
(listed)
Estimate
GBP 70 000 - 80 000
(listed)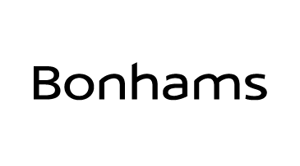 Location
Description
1961 Mercedes-Benz 190 SL Convertible with Hardtop
Registration no. SEE 943
Chassis no. 1210420018486
For those insufficiently wealthy to afford its hyper-expensive race-bred sports car - the 300 SL - Mercedes-Benz offered the less exotic but no less refined 190 SL. Announced in 1954 and based on the 180 saloon whose all-independently-suspended running gear it used, the 190 SL did not enter production until January 1955, the delay being caused by alterations aimed at strengthening the saloon's shortened platform to compensate for the open body's reduced stiffness. Mounted on a detachable subframe along with the four-speed manual gearbox, front suspension and steering, the power unit was a 1,897cc overhead-camshaft four - the first such engine ever to feature in a Mercedes-Benz. Breathing through twin Solex downdraft carburettors, the M121 unit produced 105bhp at 5,700rpm, an output sufficient to propel the 190SL to 60mph in 13 seconds and on to a top speed of 107 miles per hour. The fact that the 190's ride was more boulevard than sporting, and that many contemporary sports cars could out-perform it while costing a good deal less, did nothing to deter sales. The model was a big hit in the USA, where many of the slightly fewer than 26,000 produced between 1955 and 1963 found homes.
This 'barn find' 190 SL is one of the rare 1,200 or so right-hand drive cars. 'SEE 943' was registered on 7th February 1961 to the first owner, then sold privately later on to his friend in the RAF. Having never been advertised for sale, the Mercedes was rediscovered four years ago having been stored since the 1970s. The original specification recorded on factory data cards is bright red with a black mohair soft-top and beige interior. This 190 SL also has a factory-supplied hardtop in gloss black, and it even retains the original glove box clock, these usually having been replaced with later ones. The car has been repainted in the Mercedes-Benz silver blue colour that became all the rage in the late 1960s and early 1970s, though there is still evidence of the original red paint around the boot lock,
It comes with the original buff logbook, an old-style continuation logbook, an old-style V5, and some old tax discs and MoTs dating back to the early 1970s. Also present are the original owner's manuals and a boot full of genuine parts. Complete and offered for restoration, this is an exciting and potentially most worthwhile project.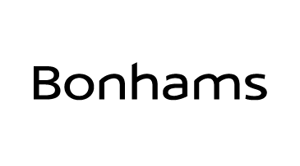 ---
Contact Person
Kontaktperson
First name
Bonhams Collectors' Car department
---